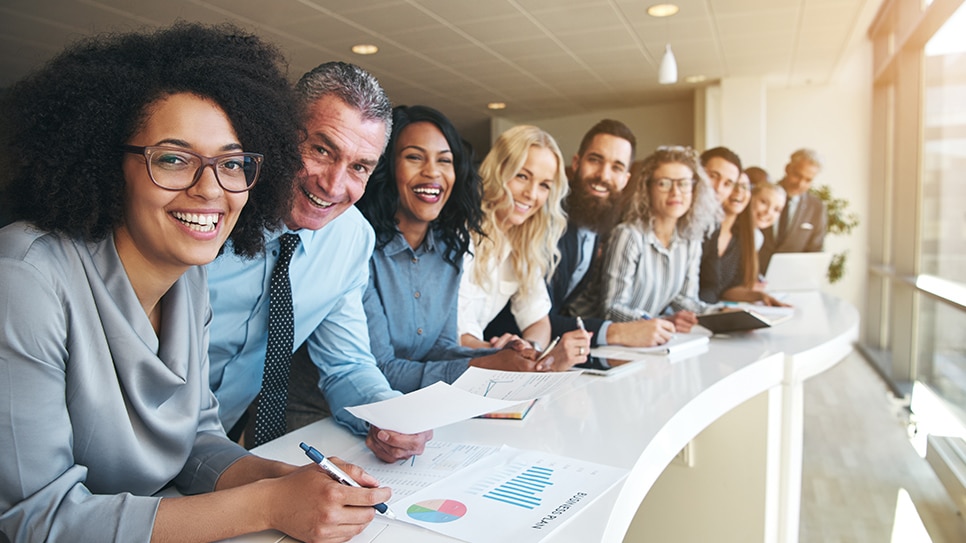 September 9, 2021
A sense of belonging is a feeling an individual gets from being one's authentic self while connecting with a community of people in a meaningful way. Helping organizations foster a sense of belonging and inclusion where different voices are heard, valued and respected is one of the goals of diversity, equity and inclusion training (DEI). A recent Gartner study found that a strong sense of belonging is a leading indicator of inclusion and results in increased employee engagement and performance.
Here are 4 ways to create a greater sense of belonging within your organization:
1. Build Trust from the Top Down
To feel a sense of belonging and inclusion, employees must believe an organization cares about them and their role in the organization, irrespective of their differences and background. Through their actions and sharing personal experiences, leaders can build trust and demonstrate the organization's commitment to inclusion and creating a sense of belonging for all employees. According to LinkedIn, 47% of professionals who are proud of where they work say it's because the company leadership has created a positive culture where they can be themselves.
2. Reduce Unconscious Bias and Microaggressions
The first step to making individuals feel like they belong is to create a psychologically safe environment in which they can be themselves without the fear of being ridiculed or rejected. Raising awareness and minimizing unconscious bias and microaggressions in the workplace is essential to cultivating a sense of belonging for all employees. Being on the receiving end of these negative words and actions undermines an inclusive culture by making people feel judged, misunderstood, excluded, unwelcome and unsafe.
3. Be an Ally and Mentor to Co-Workers
Allyship can go a long way toward building a sense of belonging. A study by professional services company Ernst & Young found that 39% of employees felt the greatest sense of belonging when their colleagues checked in with them. Simply asking how a co-worker is doing and truly listening to their answer is a great way to make them feel seen and valued. Mentors can also help employees feel they are a valued part of something bigger than themselves by opening doors for individuals to meet people, participate in new opportunities and contribute in new ways.
4. Invest in Behavior-based Training
Fostering inclusion is a continuous effort to identify and eliminate barriers and change behaviors and old habits. Making behavior-based training an ongoing part of a multi-pronged DEI strategy is one of the essential steps to raise awareness, educate and inspire employees and managers to inclusive actions.
Traliant Insight
Creating a culture of inclusion and belonging has many benefits for organizations — it can improve employee engagement, retention and productivity, and instill a sense of pride and purpose in all employees, especially underrepresented or marginalized people.