Interviewing and Hiring Lawfully
Individuals from diverse teams build dynamic teams. Help your teams navigate the interview process without the interference of discrimination to find the best talent for your business.
Better everyday decisions
Win the best candidates and build a successful team by empowering your employees to conduct fair and balanced interviews.
The course covers a variety of topics, including:
What questions to ask in an interview and which to avoid
How seemingly ordinary questions may raise discrimination concerns
How to prepare for an interview
How to ensure a fair and consistent hiring process
Note taking and recordkeeping
Overview
Interviewing and Hiring Lawfully
Employers who fail to train employees on lawful interviewing and hiring risk legal liability. U.S. Supreme Court cases make clear that employers should train their employees how to avoid discrimination in the hiring process. Moreover, an employer's failure to provide training on lawful hiring has been held to be "reckless indifference" such that damages to punish the employer should be awarded.
All human resource professionals, supervisors, and managers should be required to take this training. In addition, any non-supervisory employee who is asked to interview an applicant or otherwise participate in the hiring process should be required to take this course.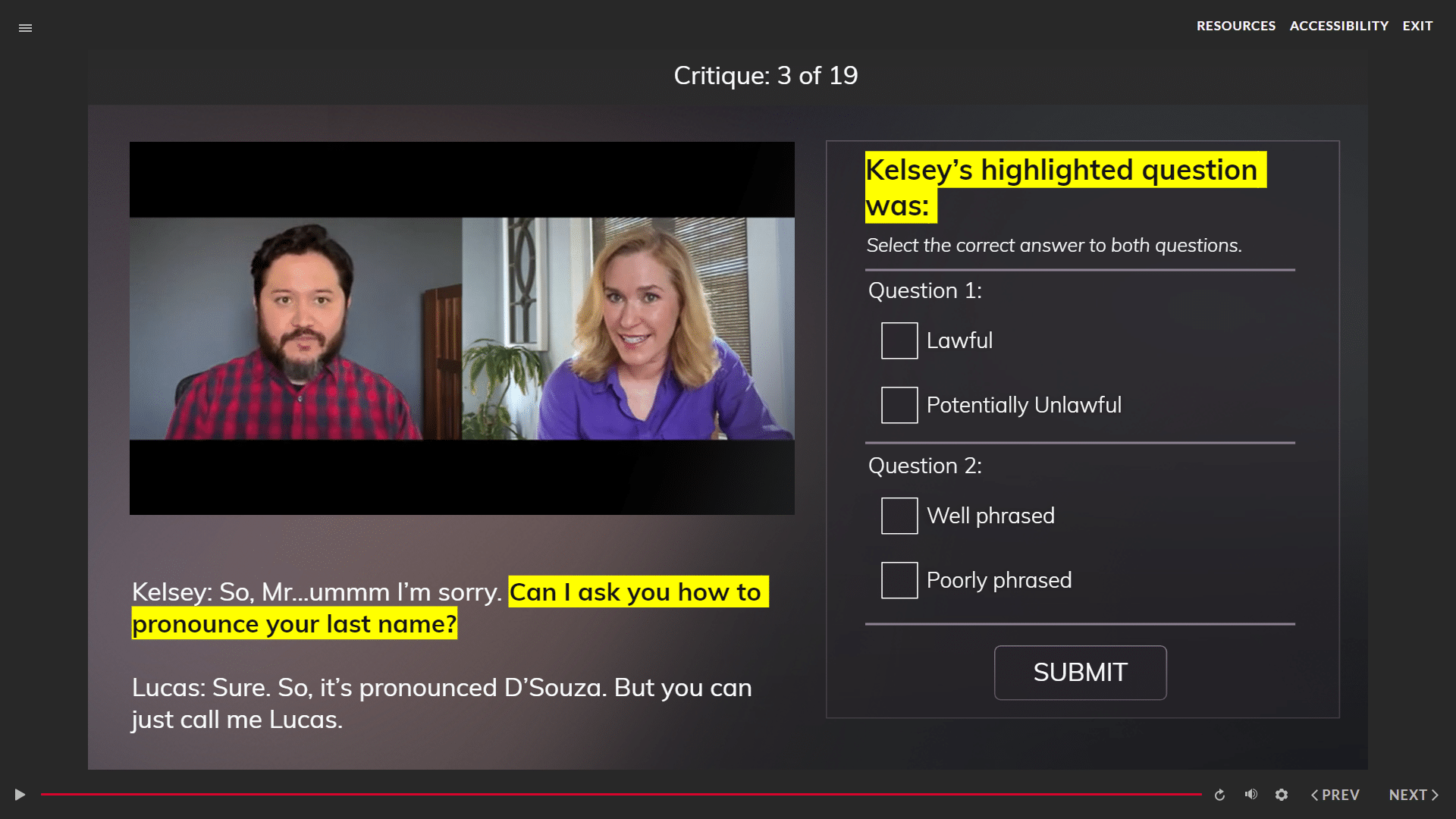 Online Training
Interviewing and Hiring Lawfully
Traliant's Interviewing and Hiring Lawfully training is a 30-minute course that teaches practical skills for lawfully and effectively interviewing applicants for hire or promotion. Course users learn how to interview effectively, avoid unlawful questions or comments during an interview and select the best candidate.
This course is part of the Managing Within the Law Certification Program which gives managers the practical information they need to comply with the complex web of employment laws. This program consists of the following self-paced online courses:
The Traliant Difference
Proven effective training
Traliant creates modern, interactive training courses to help organizations meet the challenges of today's workplace.

Engaging Instructional Design
We've applied the latest in learning innovation to ensure that learners have a positive experience and retain the knowledge for future recall.
Learn More

Customization
We can quickly and efficiently customize the content and images to be unique to your organization.
Learn More

Accessible to Users with Disabilities
Traliant provides an inclusive experience for all users, including those with disabilities, by going beyond Section 508-C standards and offering WCAG 2.1 AA.

The Traliant difference
Our modern, interactive approach to online compliance training is designed to help organizations create a safe, ethical and inclusive work culture. Traliant courses are mobile-optimized for access on any device and can be easily customized to reflect your organization's policies, culture, branding and leadership message.
Learn more about our training methodology
You may be interested in other courses from the same topic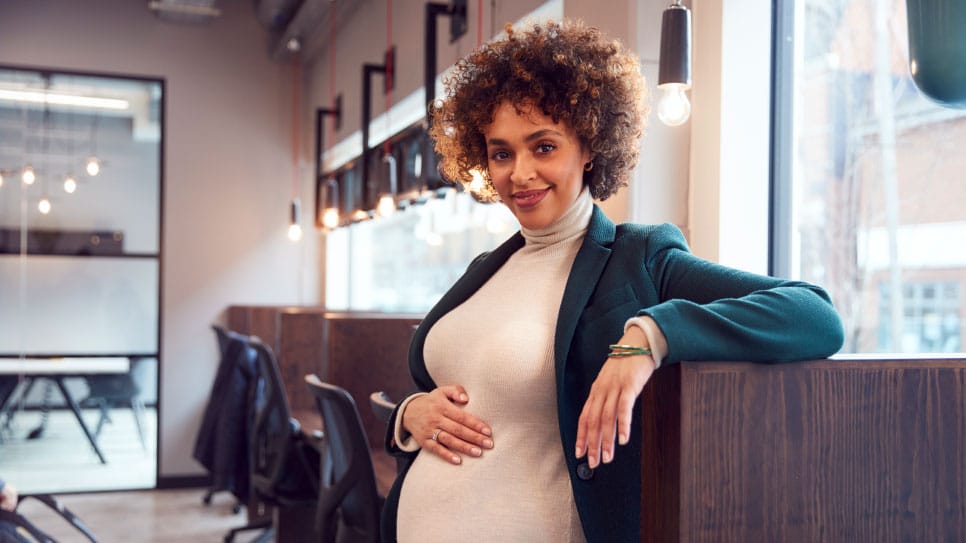 Managing Within the Law
3 courses
Ensuring employee safety, rights, and responsibilities.

Interview compliance protects your business against risk but also creates an environment of fairness and equity that helps you stand out in a competitive hiring landscape.
Help your employees make the right decisions, at the right moments