Employee HIPAA Training for the Workplace
As digital systems have become the standard for storing confidential information, HIPAA compliance is crucial for ensuring the privacy and safety of your patients while maintaining your business' reputation.
Better everyday decisions
Raising awareness of HIPAA compliance and the critical role employees play can help ensure the protection of personal health information (PHI) and prevent its misuse.
HIPAA training covers these topics and more:
Why privacy and security are important
The purpose and background of HIPAA
HIPAA acronyms
Requirements of HIPAA Business Associates and Covered Entities
Rights of Individuals
Types of information protected under HIPAA
Privacy Rule, Security Rule and the Breach Notification Rule
Disclosures and Authorization
Breaches and Penalties
Marketing communications (Covered Entities version)
Notice of Privacy Practices   (Covered Entities version)
Safeguards
Encryption
HIPAA training plays a vital role in raising awareness of the basics of HIPAA compliance and the responsibilities of organizations to safeguard the privacy and security of protected health information (PHI). As more information is stored and shared through digital information systems, it is imperative that organizations that come in contact with PHI take measures to reduce the risk of compromising or misusing medical records and other health information.
HIPAA training is one such measure. Through relevant content and real-world examples, HIPAA training can communicate the importance of keeping patient information private and secure, as well as the negative consequences of HIPAA violations, including costly fines and penalties, a loss of client and patient trust and reputational damage.
What is HIPAA?
The Health Insurance Portability and Accountability Act, commonly known as HIPAA, is a federal law enacted in 1996 that sets standards for the protection of individuals' medical records and other personal health information. The US Department of Health & Human Services' Office for Civil Rights is responsible for enforcing the HIPAA Privacy, Security and Breach Notification Rules and the Patient Safety Act and Rule.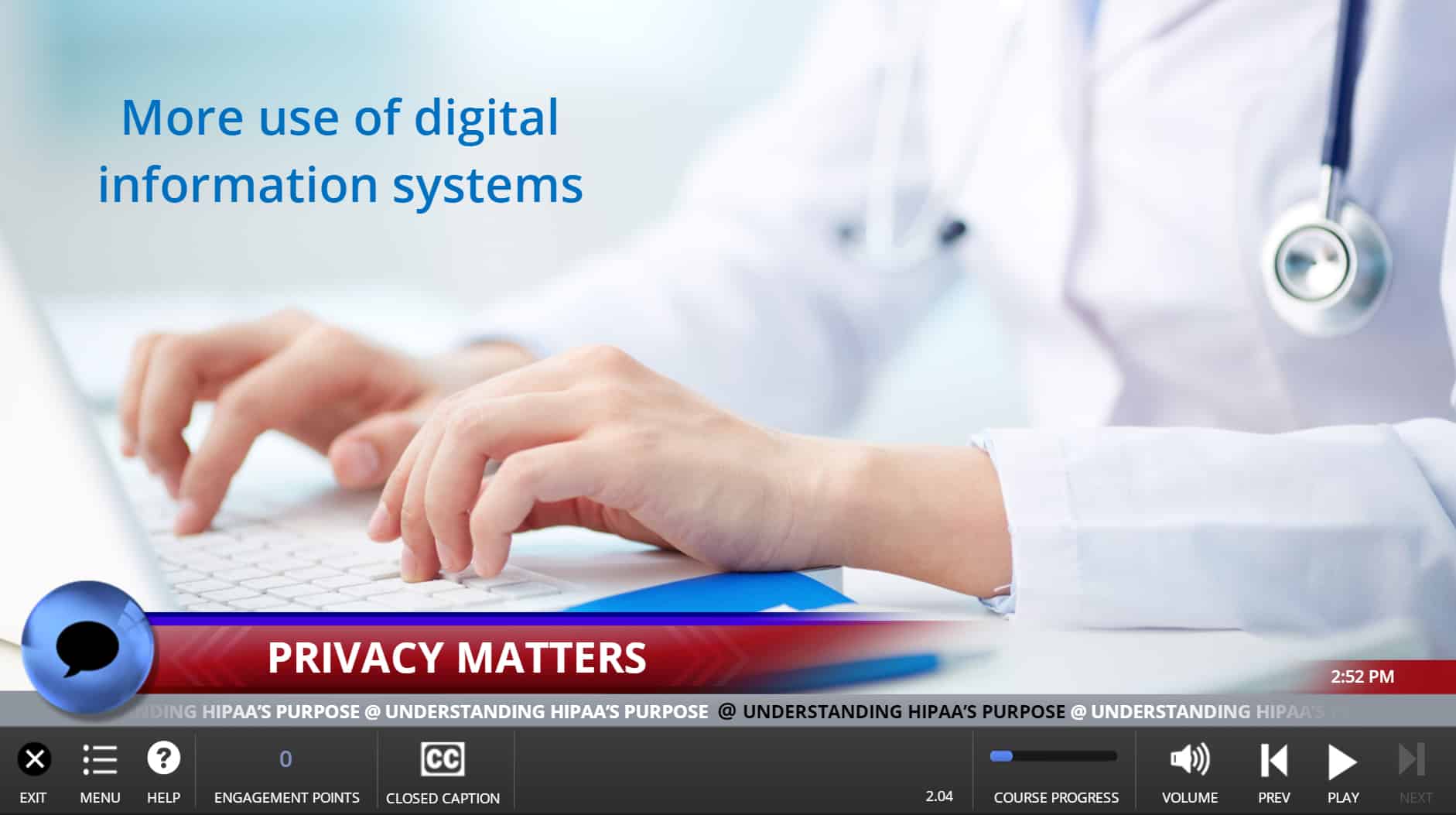 Online Training
HIPAA Training for Business Associates and Covered Entities
Traliant's HIPAA training is available in two versions, HIPAA for Covered Entities (40-min.) and HIPAA for Business Associates (35-min.) HIPAA for Covered Entities is appropriate for organizations such as medical practices, hospitals, dental practices, nursing homes, pharmacies and health plans. HIPAA for Business Associates is designed for individuals who come in contact with protected health information, such as business associates of medical device companies, accountants, lawyers, consultants, data processors and others.
Topics are presented in a familiar news show format, featuring bite-sized episodes, news reports, interactive quizzes and assessments, and viewer mailbag segments that address common questions about HIPAA.

The Traliant difference
We believe that HIPAA training should be an engaging learning experience that provides individuals with the relevant information and understanding they need to comply with HIPAA regulations and keep patient information private and secure.
Learn more about our training methodology
You may be interested in other courses from the same topic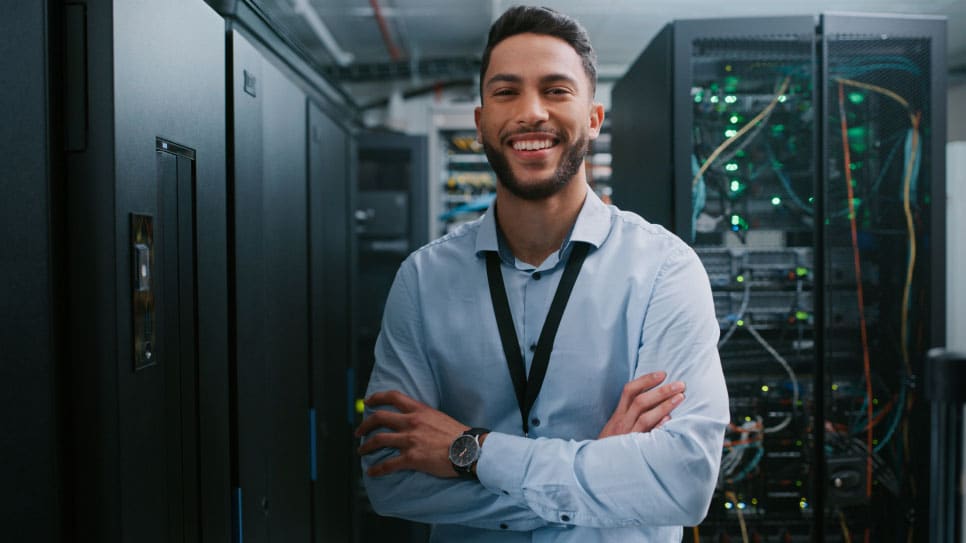 Cybersecurity and data privacy
6 courses
Protect data and prevent cyberattacks.

In a largely digital information landscape, patient privacy must be a priority. By adhering to compliance requirements, organizations can create customer relationships that are built on trust and confidence.