Family, Medical, and Other Protected Leave (FMLA)
Unforeseen family and medical emergencies happen. Helping your managers understand the policies that govern these situations lets you support your employees in times of uncertainty.
Better everyday decisions
Equipped with knowledge and compassion, managers will be able to confidently navigate FMLA policies while ensuring the well-being of their employees.
This course covers a variety of topics, including:
Which employees are eligible for FMLA leave and how can they request it?
What is a "serious health condition" under the FMLA?
Can an employer require medical documentation of the need for leave?
The FMLA leave process
Steps managers must take when they learn of an FMLA qualifying leave
When are employees entitled to parental leave or military exigency/USERRA leave?
Does an employer have to return an employee to the same position after a leave?
Other types of protected time off required by state law
Once FMLA leave is exhausted, can other laws, like the ADA, require additional leave?
Overview
Family, Medical, and Other Protected Leave (FMLA) Training
The federal Family and Medical Leave Act (FMLA) and comparable state and local laws require employers to provide family, medical or other types of protected leave to employees in some situations. Employers face an increasing number of lawsuits for failing to comply with these requirements.
While employees cannot be expected to become experts in the nuances of these laws, they must know enough to be able to spot issues and seek guidance from HR. Managers, in particular, must fully understand the steps they must take to comply.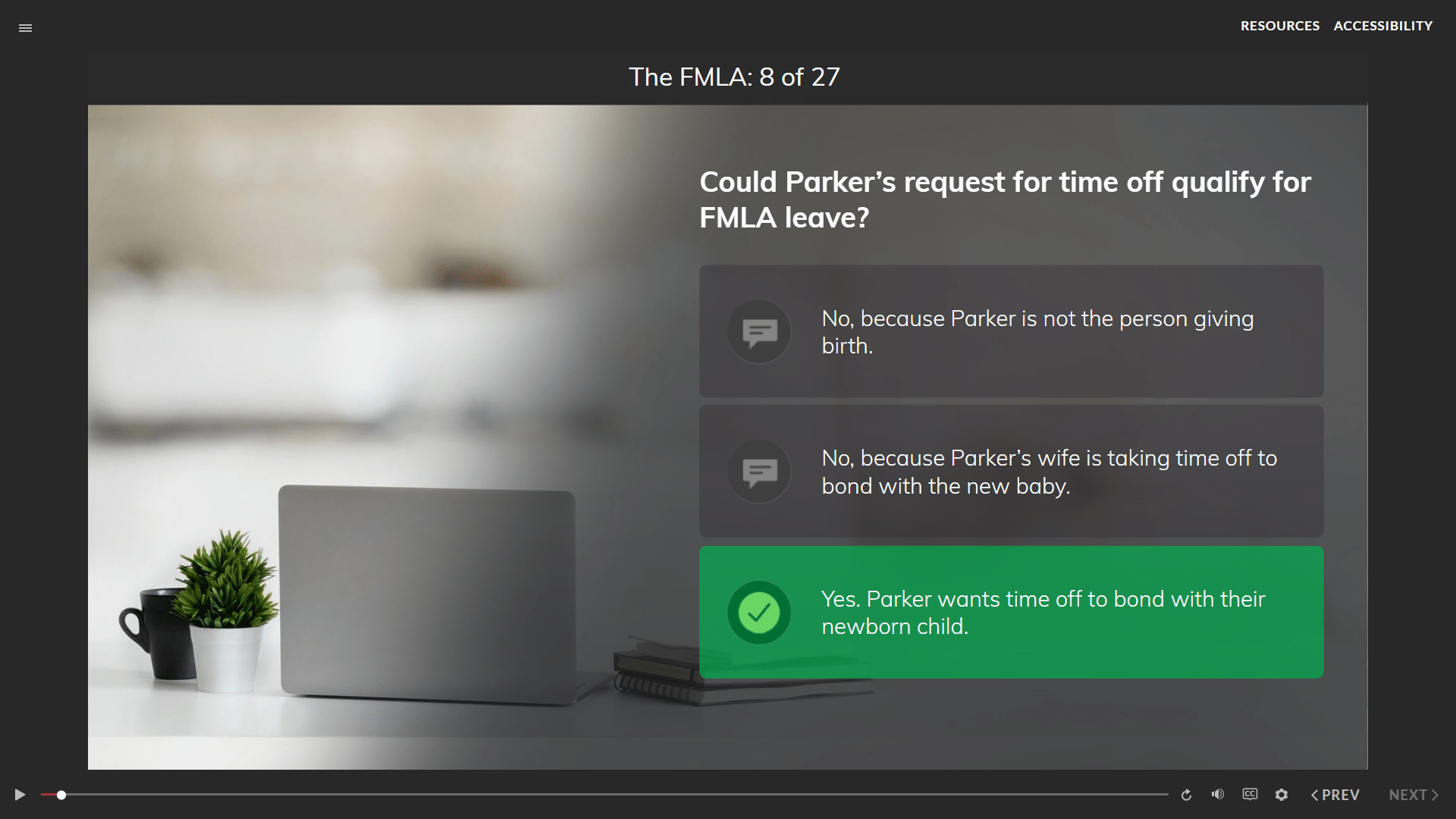 Online Training
Family, Medical, and Other Protected Leave (FMLA)
Traliant's Family, Medical, and Other Protected Leave is a 25-minute course that teaches managers how to comply with the FMLA, comparable state and local leave laws and your organization's policies. The course emphasizes managers' special obligations for ensuring compliance and is kept up-to-date with changes in federal and state law.
This course is part of the Managing Within the Law Certification Program which gives managers the practical information they need to comply with the complex web of employment laws. This program consists of the following self-paced online courses:
The Traliant Difference
Proven effective training
Traliant creates modern, interactive training courses to help organizations meet the challenges of today's workplace.

Engaging Instructional Design
We've applied the latest in learning innovation to ensure that learners have a positive experience and retain the knowledge for future recall.
Learn more

Customization
We can quickly and efficiently customize the content and images to be unique to your organization.
Learn More

Accessible to Users with Disabilities
Traliant provides an inclusive experience for all users, including those with disabilities, by going beyond Section 508-C standards and offering WCAG 2.1 AA.

The Traliant difference
From preventing sexual harassment and discrimination to preparing employees to diversity, equity and inclusion, Traliant's modern, interactive training helps organizations meet the challenges of today's diverse workplace and foster a respectful, inclusive culture.
Learn more about our training methodology
You may be interested in other courses from the same topic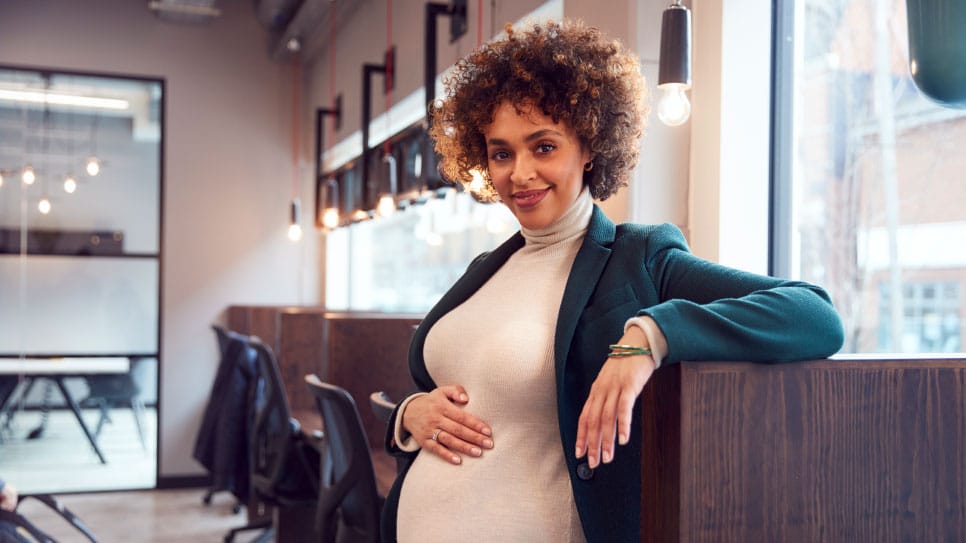 Managing Within the Law
3 courses
Ensuring employee safety, rights, and responsibilities.

Employees thrive when work and life are in balance. Help your employees succeed by supporting their right to a leave of absence when they need to manage unforeseen family responsibilities.
Frequently Asked Questions
Help your employees make the right decisions, at the right moments