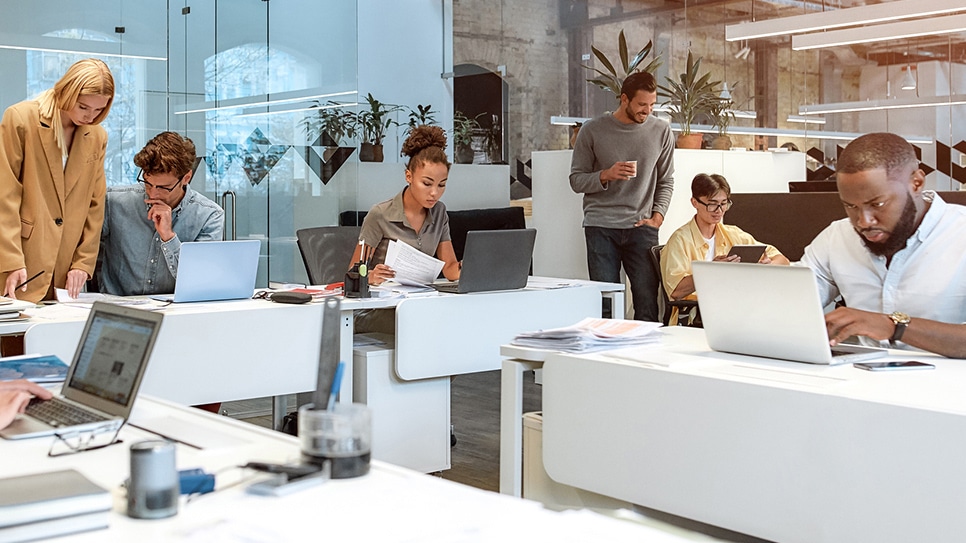 January 13, 2022
Choosing the right compliance training is an important decision. Compliance training impacts an organization's overall ethics & compliance program by raising awareness, fostering positive behaviors and providing practical actions to help individuals recognize and prevent potential misconduct before it results in financial and reputational damage. Compliance training is not just for companies in regulated industries. Every organization can benefit from compliance training that addresses its key priorities and risk areas.
If you're getting ready to choose compliance training for your organization, here are 8 questions to ask:
Will the training be part of the organization's overall ethics and compliance program? Most companies have a written code of conduct but may not have

code of conduct training

to bring those policies, procedures and best practices to life.

Is the training behavior-based? Rather than focusing on avoiding liability, effective training should focus on changing behaviors, raising awareness of what is and is not appropriate, and the consequences of misconduct on individuals and the organization.
Is the training modern, interactive and mobile-optimized for employees to access 24/7?  Whether it's news, entertainment or eLearning, employees are digital consumers of content and expect to have engaging online experiences. For compliance training, this includes real-world examples, video scenarios and knowledge checks, quizzes and interactivity to keep employees actively involved, prompting them to reflect on their own behavior and experiences. 
Can the training be customized to your organization's industry, culture, brand and internal policies and procedures?  In its guidance for corporate compliance programs, the US Department of Justice said, "Another hallmark of a well-designed compliance program is appropriately tailored training and communications." Customizing training to reflect the realities of your workplace shouldn't be costly or time-consuming — the technology and instructional design expertise is available to make the process fast, easy and effective.
Is the training current with the laws, rules and regulations affecting your organization?  It's critical that compliance training stays up to date with regulatory changes and internal policies and best practices. And, importantly, content needs to stay fresh so employees aren't taking the same course year after year.
Is there specific content for managers? Organizations should prioritize training managers and ensure the content covers their responsibilities to address and report misconduct. Managers and first-line supervisors are a valuable resource for addressing employee questions and demonstrating ethical behavior in their everyday interactions and decisions.

Does the training survey employees? Asking employees to rate and comment of the training provides valuable insights into how they feel about the training experience and whether they will apply what they learned to their work.

Is the training easy to roll out and administer and does it provide the analytics you and your organization need? Quality of the information is key, ensuring that organizations have the right data and metrics to track the success of the training program. 
Traliant Insight
Compliance training is not just for companies in regulated industries. Every organization can benefit from a modern approach to compliance training that is tailored to its industry and workforce and addresses key priorities and risk areas.