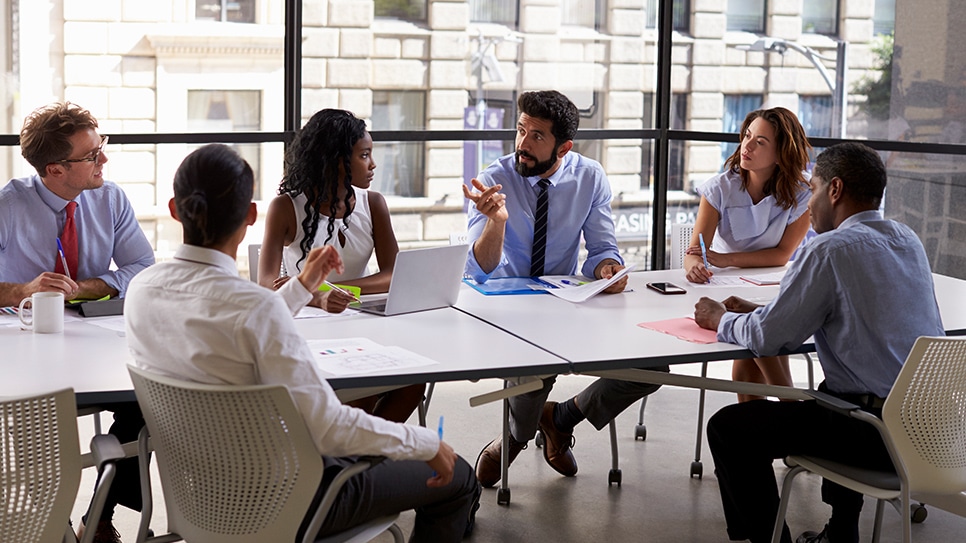 December 9, 2021
Traliant's recent report, How to Build an Effective DEI Program, finds that while a vast majority of organizations have a diversity, equity and inclusion (DEI) strategy heading into 2022, accountability for DEI goals too often falls solely on human resources teams. The active endorsement of CEOs and executive leadership is also necessary throughout an organization to ingrain DEI in its operations and decisions.
Nearly half (48%) of US organizations surveyed put "ownership" of DEI strategy and goals on their HR department. Another 8% say no team "owns" their organization's DEI strategy.
By making HR teams solely responsible for DEI objectives, or having no team accountability at all, organizations can struggle to make impactful and sustainable cultural change. It can instead be a signal to employees in other departments of an organization that inclusion isn't their responsibility, and that DEI is somehow removed from business functions and regular operations.
While it's true that a big part of DEI work is centered around HR-related functions such as recruiting, training and compensation, having an executive management team and senior managers that understands the benefits of DEI on business outcomes and actively champions its planning and execution is critical to an organization's advancement of a DEI mindset.
By role modeling inclusive values and behaviors, senior leaders drive DEI from the top down and empower middle-level managers and frontline supervisors to build and sustain inclusive experiences within their teams. Their visibility and proactive participation become a catalyst for fostering a more welcoming and respectful workplace. When employees see leaders openly embracing DEI in their day-to-day interactions and dialog, they become more inspired to follow the example.
As equal DEI flag bearers, executives, HR teams, managers and supervisors share a responsibility for implementing and participating in DEI strategies, including ongoing workforce training covering unconscious bias, microaggressions and cultural competency and humility. In addition to learning practical steps for how to be more inclusive, the training can spark important conversations between leaders and teams about what factors contribute to a DEI culture.
Click here to read our entire report: "How to Build an Effective DEI Program."
Traliant Insight
To reach its full potential, a DEI program should be a holistic effort steered from the top down by executives working in partnership with HR and supported by managers and supervisors within all functions of an organization. When everyone is accountable for the success of a DEI program, an organization is more likely to achieve real and lasting cultural change.
Sign up for a free trial of our Diversity, Equity and Inclusion courses.