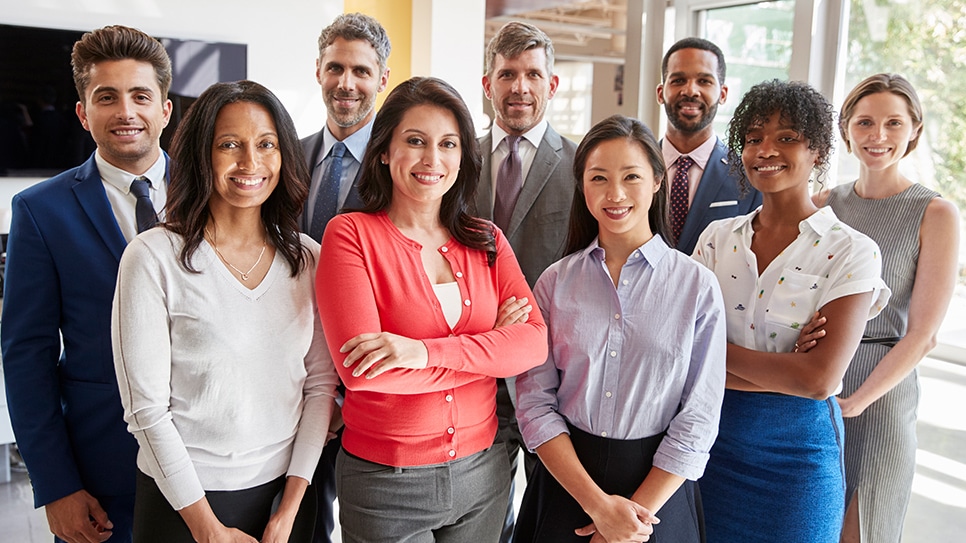 July 13, 2021
COVID-19-related stresses, coupled with social and political tensions, has increased incivility during the past 18 months. As more organizations reopen and consider new ways to enable employees to be productive and engaged — whether onsite, remote or in a hybrid environment —-they have an additional responsibility to ensure workers are returning to a respectful and civil workplace culture.
Incivility and conflict in the workplace can lead to increased stress levels. When individuals are stressed, their ability to objectively deal with situations decreases to fuel conflicts that can escalate into threats, intimidation and harassment — which leads to even more stress.
A recent Gallup Report found that 57% of Americans are stressed out from work. Regular training to foster a culture of civility and respect can reduce workplace stress to lift morale, make employees feel safer and valued, and inspire team members to think and act more inclusively.
What can organizations do to foster a culture of respect and civility?
Here are six steps to consider: 
Create a respectful workplace policy


Implementing a written respectful workplace policy codifies your commitment to building a positive company culture. An effective policy should set clear expectations for how employees should treat each other, no matter whether they are working onsite, remotely or in a hybrid model. To keep it top of mind, communicate the importance of civility and respect in your

Code of Conduct

and include it in the onboarding process.

Train on what is and isn't acceptable behavior


Improve workplace respect and civility by raising awareness of all forms of

discrimination and harassment

in all its forms.

Also practice techniques for eliminating

unconscious bias

and

microaggressions

that can influence workplace decisions. By doing so, you'll be fostering a culture of respect, inclusivity and trust.

Establish clear reporting procedures


People don't always know how to respond to offensive behavior or may fear retaliation if they do report incidents, which only perpetuates misconduct. Implementing a formal complaint process, explaining how the process works, providing different reporting options and encouraging employees to report incidents are all positive steps to address and correct inappropriate behavior. Additionally, managers and supervisors should be trained on how to handle complaints and avoid retaliatory behavior.

Encourage bystander intervention
Bystander intervention techniques can be applied in a variety of situations involving sexual harassment, as well as offensive comments about someone's religion, age, national origin or other personal characteristics. Teaching employees different tactics to safely intervene during or after witnessing a threatening situation enables them to show empathy for targets of misconduct and send a strong message to harassers that their actions won't be tolerated.
Foster cultural awareness and inclusive thinking


Break down work silos to foster opportunities for team building. Collaborative projects that expose employees to different backgrounds, perspectives, knowledge and skills helps build bonds between co-workers of different cultures to strengthen respect and inclusivity for those who may feel left out, misunderstood, or that

their ideas and contributions aren't being recognized.

Promote allyship
By listening to, advocating and amplifying the voices of marginalized people, workplace allies can reduce negative behaviors directed towards underrepresented groups to build respect, civility and inclusion. Underrepresented people should be empowered to be an ally to members of their group and support other colleagues. Particularly now, when people may feel more isolated than ever, practicing allyship is a way to express much needed empathy, understanding and support.
Traliant Insight
In the post-pandemic work world, the concepts of workplace civility and respect are taking on a new relevance, as organizations consider new ways to create a better work experience for all employees. Implementing respectful workplace policies, training and education are some of the positive steps that organizations can take to inspire individuals and teams to be more engaged, healthy and productive.