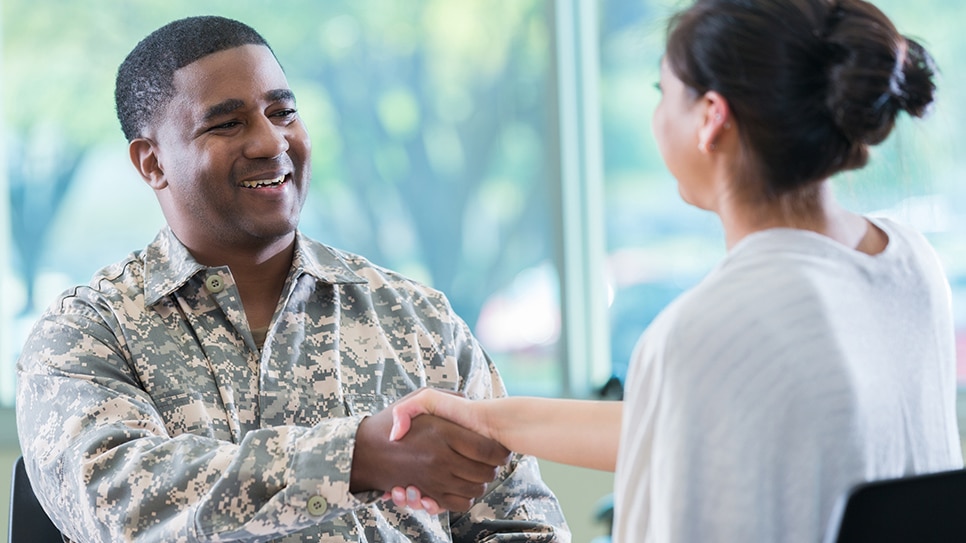 November 9, 2018
Veterans Day is a national holiday to honor veterans who served the country in war or peace. Celebrated every November 11, Veterans Day is also an opportunity for HR professionals to recognize the value, experience and skills that veterans bring to the workplace.
Each year, about 250,000 service members transition into civilian life, according to data from the US Joint Chiefs of Staff. However, the move from active duty to the workplace can be difficult − 90% of veterans say they have faced challenges when looking for employment, according to a panel of veterans at SHRM's recent Diversity & Inclusion Conference.
While most organizations may be aware of the competitive advantages of a diverse and inclusive workplace, many are not prepared to successfully attract, hire and retain veterans.
The SHRM panelists said that veterans are often misunderstood by potential employers, who may assume, for example, that PTSD is common among service members. Educating and training managers on cultural competency, unconscious bias and diversity and inclusion can help address some of these misperceptions that left unchecked can interfere in the recruiting and hiring process.
Veterans bring diverse skills to the workforce
Diversity encompasses more than race, gender, sexual orientation, age and other classes that are protected under federal laws. Diversity is also about individuals contributing their unique experiences, backgrounds and ideas. Consider the spectrum of skills, experiences and perspectives that veterans can bring to the workplace. They have a deep understanding of teamwork, leadership and the value of a strong work ethic. They know how to solve complex problems and can adapt quickly to changing circumstances and situations. They have worked with cutting-edge technology and are comfortable in cross-functional environments. And many veterans bring international experience to the workplace, which is increasingly important in the global economy of the 21st century.
Veteran recruiting and hiring programs
While it's clear that veterans have much to offer organizations, it requires planning and targeted programs to successfully tap into the diverse talent pool of service members. This includes recruiting, onboarding and career development activities aimed at veterans. On-the-job training, internships, mentorships and other resources tailored to veterans can also help ensure a smoother transition into the civilian workforce.
Last year, Hilton Hotels announced it plans to hire an additional 20,000 veterans, spouses, dependents and caregivers by 2020. The expanded hiring commitment is part of Hilton's Operation: Opportunity program, which provides wide-ranging support to veterans and their families. Hilton said it has already hired 10,000 veterans in the US since 2013, and the combined commitment is the largest in the hospitality industry, and one of the largest in the US private sector.
In addition to the efforts by the SHRM Foundation, some of the other nonprofit organizations working to integrate and engage veterans in the workforce are Hirepurpose, The Honor Foundation, BreakLine and VETalent.
Traliant Insight
Veterans Day is an opportunity for HR to make the business case for hiring veterans, while helping service members and their families transition from military service to successful civilian careers. Diversity training is one of many steps that employers can take to help attract and retain veterans and create a diverse and inclusive workplace.