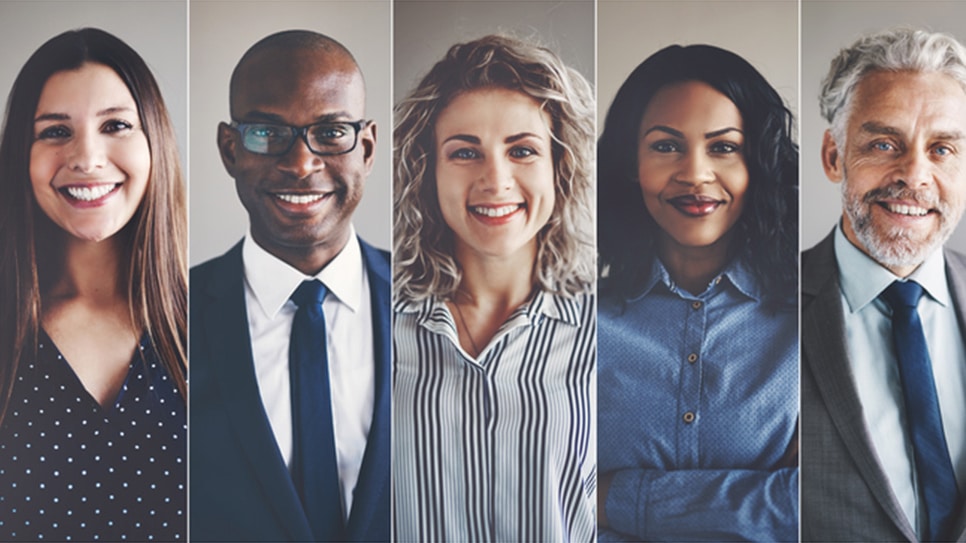 October 18, 2018
As organizations realize the benefits of a diverse workforce, diversity and inclusion is becoming more of a business imperative. Organizations are creating diversity and inclusion programs, establishing diversity task forces, hiring diversity officers and conducting diversity training in the workplace.
As part of a holistic approach to building a diverse and inclusive culture, training is an effective tool to promote diversity, and educate employees on what diversity and inclusive thinking means in their day-to-day interactions with co-workers, customers, partners, vendors and others.
Implementing a diversity training program is also an important step in helping to reduce the risk of workplace discrimination and harassment claims. In settling discrimination cases, the EEOC often requires companies to educate employees on the importance of diversity in hiring and promotion, and how to avoid stereotypes.
Raising awareness
One of the goals of diversity training in the workplace is to raise awareness of the value of collaborating with people of different cultures, races, genders, ethnicities, beliefs, experiences and ideas. Through interactive videos and other elements that are relevant and engaging, diversity training enables employees to understand how concepts such as cultural competency, unconscious bias, civility and workplace sensitivity apply in real world situations.
While these concepts are not new, they are being discussed in new ways and in different contexts. For example, cultural competency − the ability to interact effectively with people of different backgrounds and cultures – is now included in recruitment training at the Tulsa Police Department. The goal of the cultural competency program, which includes implicit bias training, is to make officers better communicators with different cultures and better able to resolve conflicts.
Unconscious bias or implicit bias – hidden attitudes based on social stereotypes − is another concept that has become more widely known this year. The concept found its way into headlines and hashtags following Starbucks announcement it was closing 8,000 stores for an afternoon in May to train staff on unconscious bias and racial discrimination. The all-staff training was prompted by the arrest of two African-American men waiting at one of its Philadelphia stores. One of the takeaways from the incident, and the company's quick response, is how important it is to train all employees and managers, regardless of their title or location.
Commitment from the top
Getting commitment from the CEO and involving every level of management is essential for diversity and inclusion programs to succeed, experts say. In a recent column for USA Today, Johnny C. Taylor, president and CEO of the Society for Human Resource Management, encouraged organizations to "push for real diversity at all levels, including the C-suite and boardroom," and "expect leaders to be role models, setting the expectations for a culture that values everyone and treats everyone with respect." Diversity training offers leadership a flexible platform for communicating and reinforcing their organization's values and expectations for inclusive behavior.
Inclusion & workplace sensitivity
For diversity to be effective, organizations also need to embrace inclusion. This involves ensuring that individuals from underrepresented groups feel valued and have opportunities to advance and take on leadership roles. Online diversity training helps to develop inclusive thinking and inclusive actions, which leads to a more positive, productive work environment for everyone.
Workplace sensitivity is another key concept in diversity training. By encouraging employees to be aware of the differences and comfort levels of others, and how their attitudes and behaviors and may cause offense unintentionally, employees develop skills that foster better teamwork and decision-making. And, importantly, being sensitive and aware of one's behavior towards others can also help prevent discrimination and harassment.
Traliant Insight
Successful 21st century organizations understand the value of creating an inclusive culture, and attracting a workforce that knows how to interact effectively with people from different cultures, backgrounds, experiences and perspectives. Diversity training is an important step in achieving that goal. Training helps employees become more aware of unconscious bias and other barriers to diversity and inclusion, and motivates positive behaviors and attitudes – essential for creating and maintaining a respectful, inclusive workplace.