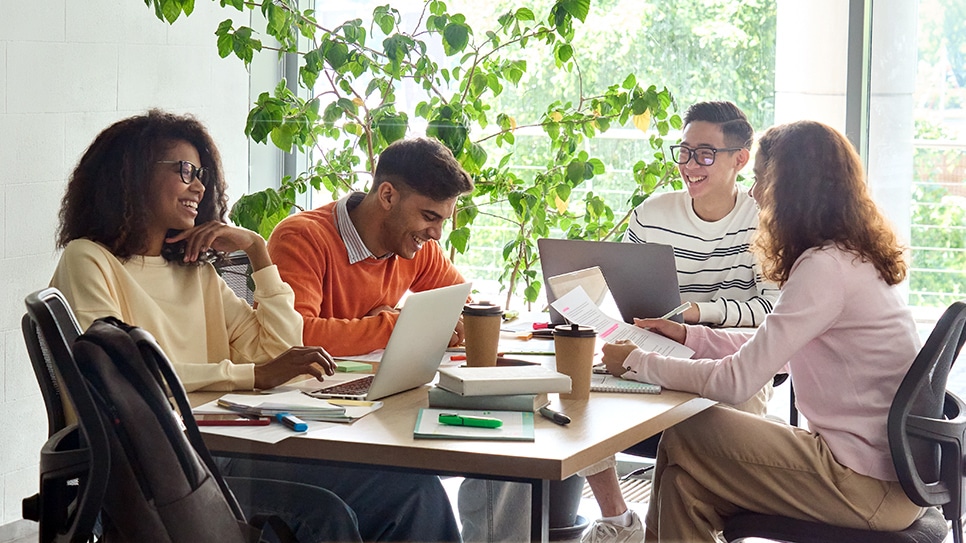 August 14, 2023
Providing a healthy, positive and sustainable work environment enhances engagement, productivity and employers' reputation to attract and retain talent.
Employee environmental wellness is one of the eight dimensions of employee health and wellbeing, including emotional, physical, social, financial, intellectual, occupational, and spiritual wellness. A change in one dimension can have an impact on the others – either positive or negative.
Environmental wellness training raises awareness of how employees' actions and the environment are interconnected, and what they can do to create cleaner, safer and healthier surroundings, with better long-term results for individuals, organizations, communities and the world.
What is environmental wellness?
Environmental wellness is about the interactions between individuals and their immediate environment, extending out to communities, geographic regions and the planet. Having a better understanding of how people affect environments, and how environments affect people, can positively impact employees' mental and physical health.
When people are exposed to clean air, natural light and comfortable temperatures, they tend to be more focused, alert and energetic. The benefits are wide ranging, from improving overall concentration, productivity and job satisfaction to reducing energy consumption and waste.
Along with encouraging employees to participate in wellness initiatives and resources and follow health and safety procedures, reducing noise levels, ensuring proper lighting and having an ergonomic workstation and decluttered workspace are other environmental factors that support employees' overall health and wellbeing.
Individuals who work in a remote or hybrid model can adopt these practices, too, and others, such as using environmentally safe household products, inspecting for mold, lead and radon, changing air and water filters and regularly testing smoke and carbon monoxide detectors.
"Small actions matter. Taking steps to make work environments safer contributes to the overall health and wellbeing of employees, organizations, communities and the planet."
— Maggie Smith, Senior Vice President of Human Resources at Traliant
Insights & Actions
Here are 10 actions employees can take to improve workplace environmental wellness:
Take advantage of the organization's wellness initiatives and recycling program.
Choose reusable bottles and mugs.
Use rechargeable batteries and refillable ink cartridges.
Wear noise canceling ear plugs, earbuds or headphones.
Enjoy outdoor break areas or work outdoors.
Learn about and follow the organization's health and safety procedures.
Know where fire extinguishers are located.
Avoid harmful products and materials.
Declutter and clean physical workspaces.
Bring nature indoors with plants, pictures and other objects to improve well-being, health and creativity.
Traliant Training
Approaching employee health and wellness through a multidimensional lens leads to more effective programs that address the many factors influencing employee wellbeing. Sign up for a free trial of Environmental Wellness and other courses in Traliant's Health and Wellness Suite.