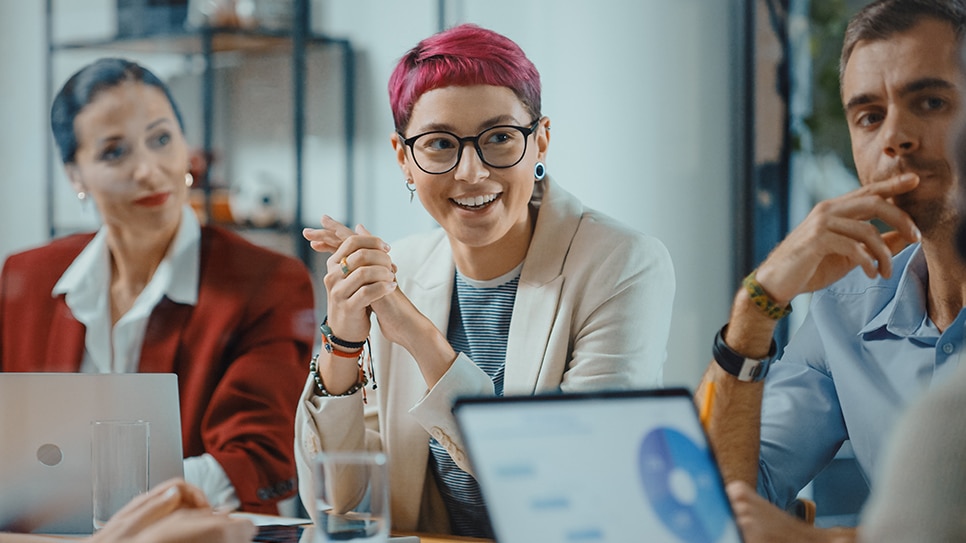 June 9, 2022
Pride Month, which takes place every June, celebrates the diversity of the LGBTQ+ community in parades, programs and activities around the world. What is lesser known is the June event that catalyzed the LGBTQ+ rights movement — the Stonewall Uprising. In the early morning hours of June 28, 1969, police raided the Stonewall Inn, a popular gathering place for members of the LGBTQ community in New York City's Greenwich Village. It was hardly the first of such raids on a gay bar, but when the patrons and later thousands of protesters decided to fight back, it was a turning point.
Since then, LGBTQ+ rights have continued to evolve. In 2015, the Supreme Court declared same-sex marriage legal in all 50 states, and in 2020, ruled that workers are protected against employment discrimination based on sexual orientation and gender identity.
While Pride Month is an opportunity to celebrate progress, it's also a time to ensure that policies, processes, benefits and training support an inclusive, psychologically safe work environment for all employees. A study by the Human Rights Campaign Foundation found that 46% of LGBTQ+ employees reported being closeted at work, while 50% of non-LGBTQ+ workers reported there were no employees at their company who were open about being LGBTQ+. Another report from LeanIn.Org and McKinsey found that LGBTQ+ women in the workplace were more than twice as likely as straight women to feel as though they could not talk about themselves or their life outside work.
HR can lead the way to a more inclusive work culture
How do you create a work culture in which LGBTQ+ employees can bring their whole selves to work and feel comfortable doing something as simple as talking about how they spent their weekend with their partner without editing their choice of words?
Here are 8 suggestions to consider.
Increase employee knowledge! Offer DEI training and a variety of opportunities for conversations about what LGBTQ+ Inclusion means in the day-to-day workplace.
Take time to listen and learn about the LGBTQ+ community. What is the current terminology and what does it mean? When speaking with employees, take care to avoid assumptions. Don't assume that an employee is in a relationship with a member of the opposite gender. And don't make assumptions about an employee's gender – ask the employee their pronouns.
Empower employees to speak up if a co-worker uses offensive language, tells a disparaging joke about an LGBTQ+ person or displays homophobia. Training employees on bystander intervention techniques and how to respond to microaggressions helps stop inappropriate behavior and shows support.
Promote allyship and the idea that inclusion means everyone, LGBTQ+ and straight. Straight allies are important to employees who identify as LGBTQ+ as they offer support and are essential in helping to create and sustain an inclusive work environment.
Join (or start) the Diversity, Equity and Inclusion (DEI) Committee at your organization.
Give feedback to employees so they know they are being heard. When questions or concerns are raised, respond promptly and close the feedback loop.
If you have an office, establish an all-gender or gender-neutral restroom, so employees can use the restroom they find most comfortable.
Provide a family leave policy that treats all parents equally. Ensure your medical leave covers employees who are transitioning.
Traliant Insight
During Pride Month and throughout the year, HR can be a strategic business partner in developing inclusive initiatives that benefit everyone and create a psychologically safe environment in which LGBTQ+ employees can bring their authentic selves to work and contribute to the organization's success.