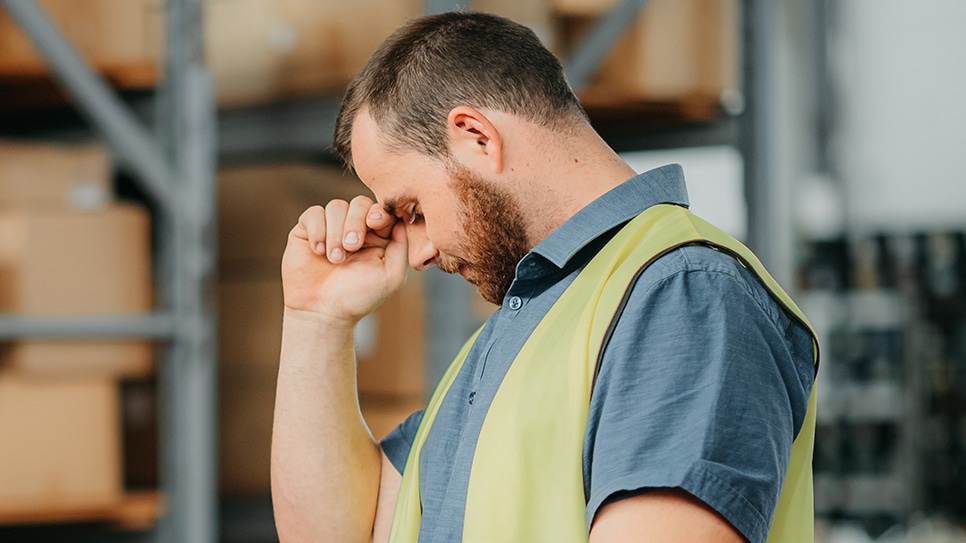 August 4, 2023
OSHA Safe and Sound Week, from August 7-13, celebrates the ways employers and employees foster a healthy and safe work environment. In addition to focusing on the skills needed to avoid physical safety hazards, companies are also addressing mental health knowledge, education and resources.
According to OSHA, more than 80% of US workers report experiencing workplace stress, making mental health an essential part of a comprehensive EHS program. A recent National Safety Council survey also found that employees' feelings toward safety at work are an important factor in their mental health, meaning employers need to be more aware of how workers feel about safety, not just how many injuries or illnesses happen.
OSHA says poor mental health can lead to carelessness, fatigue and distraction, which can potentially increase workplace injuries and sickness, and recommends that employers help workers manage stress by:
Being mindful of the unique stressors affecting each employee.
Identifying factors that make it harder for workers to get their jobs done and make adjustments, if possible.
Creating a safe and trustworthy work culture by making sure workers know they aren't alone, their employer understands the stress they're under, and that there is no shame in feeling anxious and asking for help.
Providing access to mental health supportive services, and workplace and leave flexibility without penalty.
"Stress is a major determinant of both mental and physical health issues and impacts workplace health and safety."
— Doug Parker, Assistant Secretary for Occupational Safety and Health
Many factors contribute to good mental health and feeling safe at work. These range from seeking ways to alleviate workplace stressors, to fostering psychological safety where employees can be confident that their concerns will be heard and addressed, to integrating emotional wellbeing discussions into daily routines.
OSHA provides resources for senior managers, managers and supervisors on how to get conversations started with employees about mental health. When combined with ongoing training, these resources can assist management in knowing what to say, how to listen and how to support employees who may be struggling with mental illness.
At the end of the day, EHS is about making sure employees return home feeling safe and sound, and that requires addressing both their physical and mental health.
Traliant's Emotional Wellness training helps employees and managers support good mental health to prevent workplace accidents, injuries and illness.