Online Code of Conduct Training Programs & Courses
Codes of conduct help communicate an organization's core values and principles. Offer ethics training for employees to ensure they understand their responsibility to act with honesty, integrity, and ethical conduct.
Better everyday decisions
Demonstrate how ethical dilemmas and compliance issues apply in everyday situations, and help employees recognize and respond to potential unethical business practices that can harm your organization's reputation.
Topics include:
Key laws
Elements of a successful compliance program
Ethical and compliance issues
Identify conflicts of interest
Recognize their role in making ethical business decisions
Overview
Code of Conduct Training
Training on codes of conduct, especially during uncertain times, is an essential step in communicating an organization's core values and principles and ensuring employees understand their responsibility to act with honesty and integrity — inside and outside the workplace.
From avoiding conflicts of interest to protecting confidential information to preventing discrimination and harassment, Code of Conduct training teaches employees how to recognize and respond to potentially unethical or illegal situations that can harm an organization's reputation and result in costly violations.
As part of an effective compliance program, Code of Conduct training provides a flexible way for organizations to demonstrate how ethical and compliance issues apply in everyday situations, and motivate employees to speak up and raise concerns.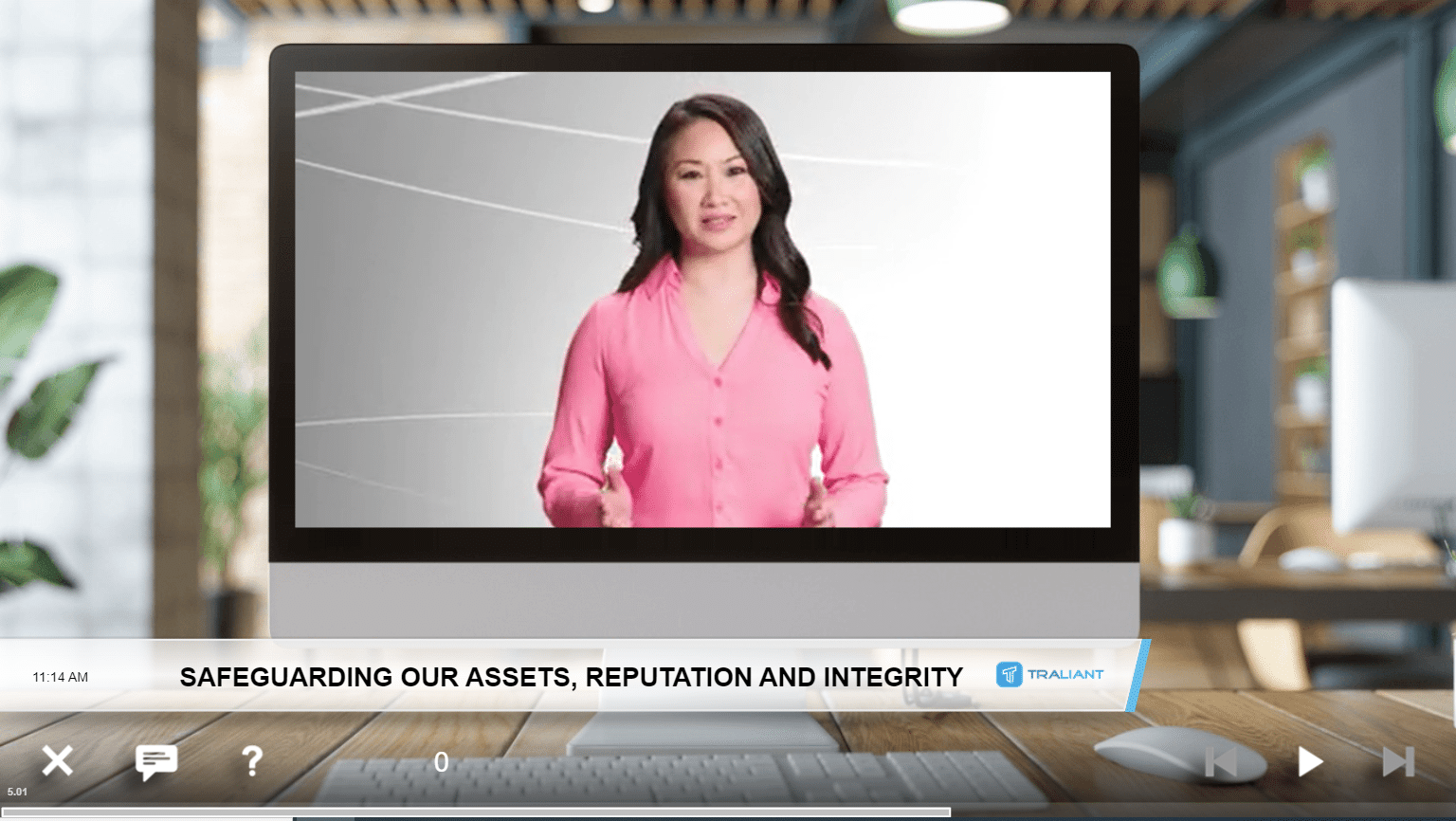 Online Training
Code of Conduct
Traliant offers two versions of its interactive conduct training — the Essentials Edition and the Enterprise Edition — providing you with the flexibility to choose a solution that best fits your organization's training needs.
Code of Conduct Essentials is a 45-minute course designed with a preselected collection of core compliance topics that employees are most likely to encounter. Using engaging interactive eLearning elements, this online training course helps employees gain a deeper understanding of the connection between your organization's code and values and their day-to-day decisions and interactions.
Traliant's Code of Conduct Enterprise Edition enables you to tailor the course by either selecting topics within our video module library or letting us map modules to your existing conduct policy document. This option gives you the ability to deliver custom training that addresses the critical risk areas that matter most to your organization.
Both versions present topics in bite-sized episodes, with a host who guides learners through video scenarios depicting real-world situations. A variety of eLearning exercises, in-depth knowledge checks and assessments are integrated throughout the course, challenging employees to think about what ethical decision making means and the consequences of misconduct.
The Essentials and Enterprise Editions are available in over 100 languages, mobile optimized for any device or platform, and include your organization's written Code of Conduct, as well as an acknowledgment form. In addition, both options can be tailored to reflect your organization's unique needs and culture, from company branding and video messages from your CEO to on-screen content changes and everything in between.
Traliant's flexible design options provide a modern training experience that brings your organization's Code of Conduct to life, encouraging ethical behavior and raising awareness of key risk areas of concern.
Traliant also offers online courses for Healthcare Employees, Suppliers and Federal Acquisition Regulation (FAR) for federal contractors and subcontractors.

The Traliant difference
We believe that compliance training is too important to be boring. That's why we bring together an experienced team of business ethics professionals, eLearning specialists, instructional designers and video producers to create interactive learning experiences that raise awareness, drive positive behavior and foster a respectful, inclusive workplace culture.
Learn more about our training methodology
You may be interested in other courses from the same topic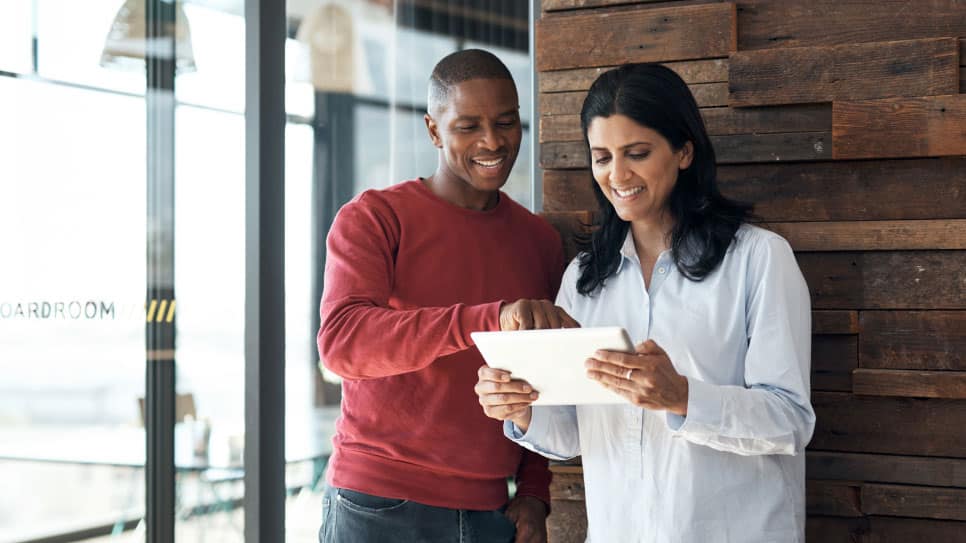 Corporate Compliance and Ethics
11 courses
Conduct training for employees provides the clarity to create an ethical culture in the workplace while reducing compliance risks.

Training employees on your code of conduct provides them the clarity to create an ethical workplace while reducing compliance risks.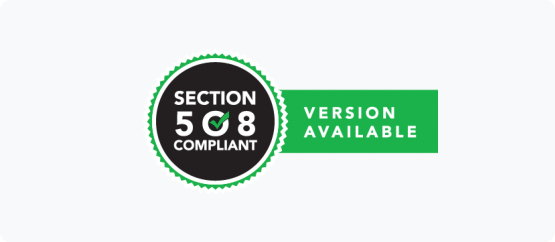 Section 508 Compliant version
Built for everyone
There is nothing more inclusive than providing an easy, consistent, and accessible experience for all of your employees. Traliant provides Section 508-Compliant training that detects and adapts to the individual learner. Our Code of Conduct course is designed to accommodate a range of auditory, visual, intellectual, and kinesthetic abilities.
Help your employees make the right decisions, at the right moments