Handling Reasonable Accommodations in the Workplace
Teams consist of individuals with various personal backgrounds and needs. Understanding the different needs of your employees is essential to creating a welcoming and accommodating workplace.
Better everyday decisions
This course gives managers the confidence to handle any type of employee accommodation request, and the guidance to modify the work environment to create a culture of mutual support.
The course covers these topics and more:
Managers' role in recognizing and responding to accommodation requests
Definition of reasonable accommodations
Examples of different accommodation requests
Accommodations under the ADA and PDA
Accommodations for domestic violence and religious discrimination
5 common myths about handling reasonable accommodations
Overview
Handling Reasonable Accommodations in the Workplace Training
In today's evolving workplace, frontline managers need to be able to recognize and respond to different types of accommodation requests from employees and understand when to involve other departments, such as HR, compliance/legal and risk management.
The term reasonable accommodations refers to making adjustments, changes or modifications to a job or work environment. The Americans with Disabilities Act (ADA), the Pregnancy Discrimination Act (PDA), Title VII of the Civil Rights Act and other laws include provisions for making reasonable accommodations for qualified employees or applicants, unless it would impose an undue hardship on the organization. In considering reasonable accommodations requests, organizations look at a number of factors, including whether the accommodation would cause a significant expense or disruption in business operations or undermine health and safety.
In addition to reasonable accommodations required under the law, there are other types of accommodations that can help everyone — offering work-from-home options and providing mentors, interpreters and job coaches are some common examples.
Training managers and supervisors to properly handle accommodations helps to eliminate workplace discrimination, reduce absenteeism, increase employee engagement, performance and retention and foster an inclusive workplace in which all employees feel welcome.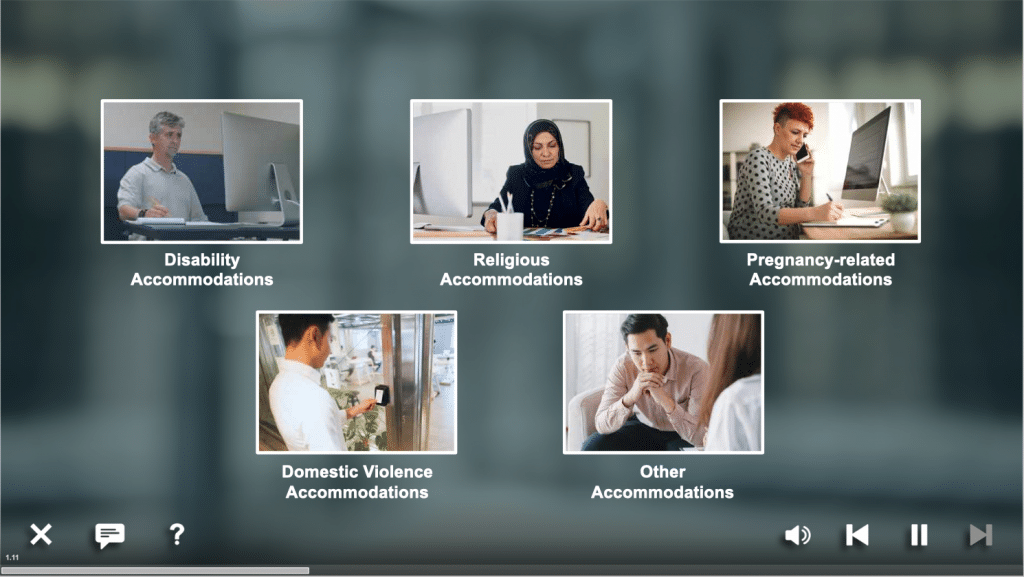 Online Training
Handling Reasonable Accommodations in the Workplace
This 30-minute eLearning course takes a holistic approach to the topic of accommodations in the workplace. Frontline managers learn how to recognize and respond to different types of accommodation requests and address common questions and situations. A video host guides managers through brief episodes, featuring real-world examples, viewer email and other interactions designed to test knowledge and boost retention.
You may be interested in other courses from the same topic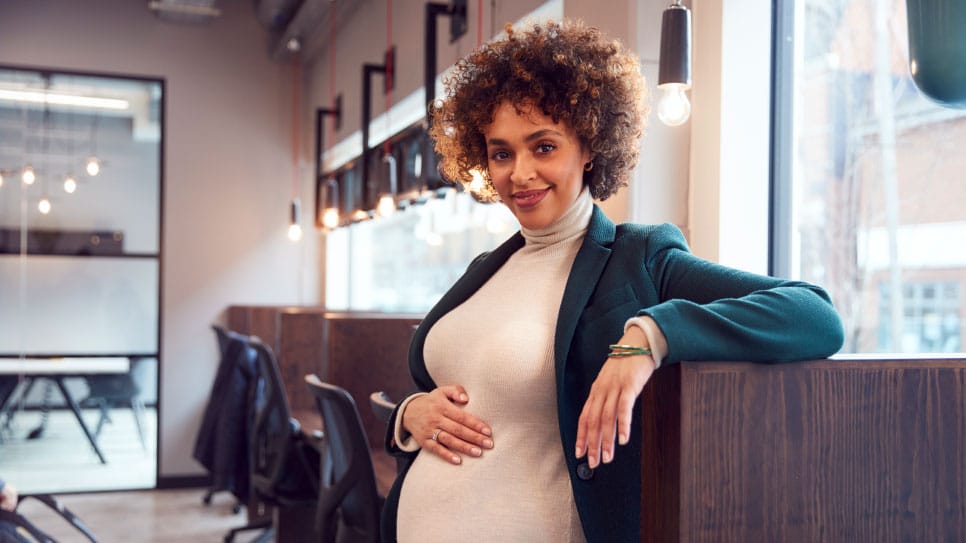 Labor and Employment Compliance
7 courses
Ensuring employee safety, rights, and responsibilities.

Accommodating employees' requests not only creates compliance but also shapes an inclusive and welcoming work environment so your company can advance its business goals.

The Traliant difference
Our modern, interactive approach to online compliance training combines up-to-date content and eLearning strategies and technology to raise awareness, motivate positive behavior and foster respectful, inclusive workplaces. Traliant courses are mobile-optimized for access on any device and can be customized to reflect your organization's policies, culture, branding and leadership message.
Learn more about our training methodology
Help your employees make the right decisions, at the right moments