Pay Card Information Data Security Standards (PCI DSS)
It is essential for any organization that processes, stores, or transmits payment details to safely handle information and strengthen security throughout all payment processes.
Better everyday decisions
Your employees will learn security guidelines, how to spot fraud, and how to report violations, ensuring the smooth operation of your business without any violations or unnecessary interruptions.
The course covers these topics and more:
Goals and requirements of the PCI Data Security Standards
Different types of cardholder data
Protecting cardholder data and PCI devices
Detecting and preventing payment card fraud
The function of different elements of payment cards
Penalties for violating PCI Data Security Standards
Overview
Pay Card Information Data Security Standards (PCI DSS) Training
Anyone working with credit cards, debit cards and prepaid cards needs to understand and comply with the Payment Card Industry (PCI) Data Security Standards. Developed by the five major card brands, the purpose of the standards is to ensure that organizations processing, storing or transmitting credit card information maintain a secure environment. This includes point-of-sales vendors, financial institutions, retailers, restaurants, hospitality companies, online merchants and all entities involved in payment card processing.
Conducting annual PCI training is one of the compliance requirements of PCI Data Security Standards. Organizations that ignore or violate the PCI standards and requirements can be fined, lose cyber insurance coverage and forfeit the ability to accept payment cards.
As part of an organization's holistic approach to payment card security, implementing annual training provides employees with practical information about the PCI standards and principles, and best practices for protecting cardholder data, spotting fraud and reporting potential problems.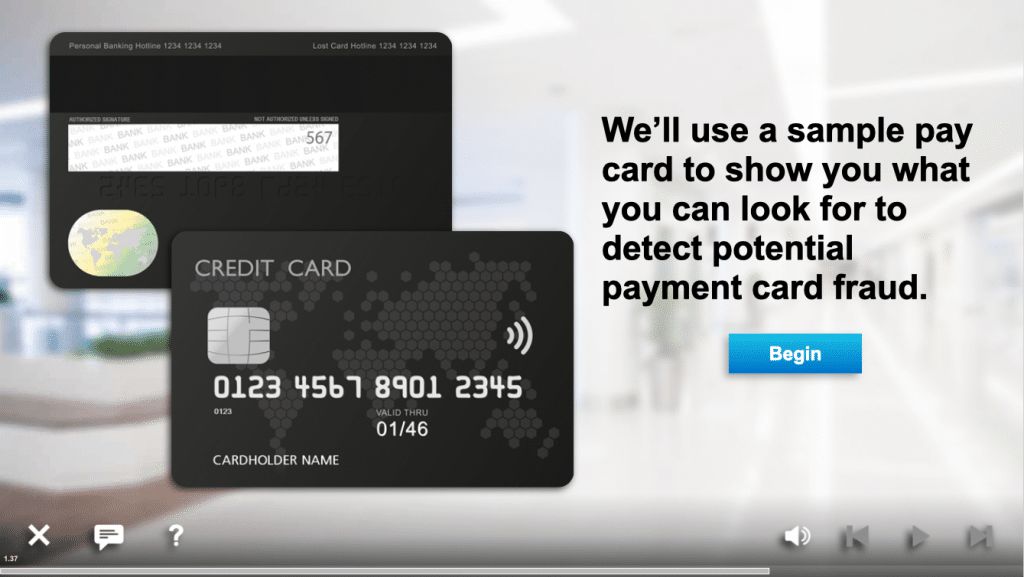 Online Training
Pay Card Information Data Security Standards (PCI DSS)
This 25-minute eLearning course introduces employees to the PCI Data Security Standards, and their role in keeping cardholder data safe. A video host guides employees through different episodes, featuring interactions, challenges and viewer email and tweets that raise awareness of fraud, examine the different elements of a payment card and address common questions.

The Traliant difference
Our modern, interactive approach to online compliance training combines up-to-date content and eLearning strategies and technology to raise awareness, motivate positive behavior and foster respectful, inclusive workplaces. Traliant courses are mobile-optimized for access on any device and can be customized to reflect your organization's industry, policies, culture and branding.
Learn more about our training methodology
You may be interested in other courses from the same topic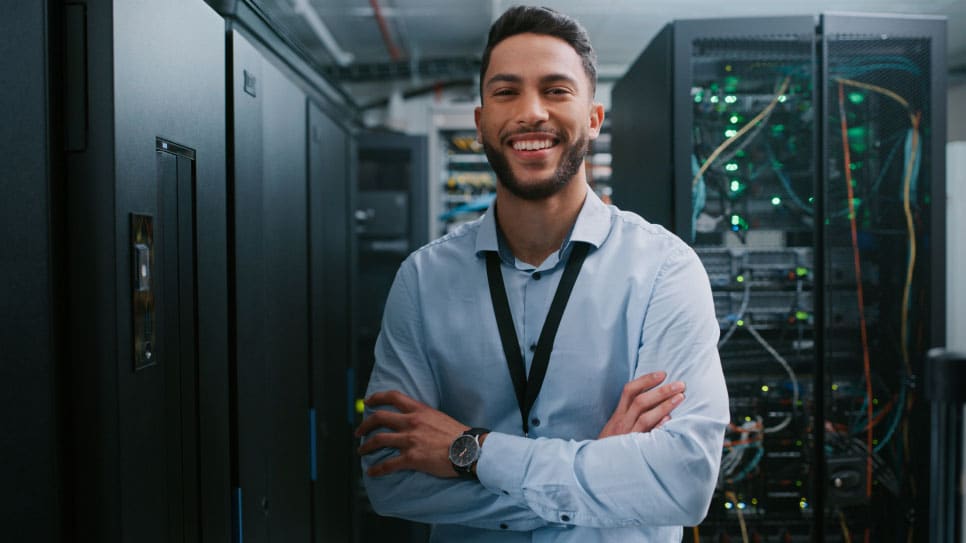 Cybersecurity and data privacy
6 courses
Protect data and prevent cyberattacks.

When your employees know how to safeguard payment data, your business can handle transactions with confidence in operational security and create strong, trusted relationships with your stakeholders.
Help your employees make the right decisions, at the right moments