Religion, Spirituality and Beliefs
Lead your employees in welcoming diversity, building unity, and fostering trust within your teams. When everyone feels comfortable expressing their identity and beliefs, they help businesses succeed and advance together.
Better everyday decisions
Understanding and recognizing that others have different beliefs helps employees establish an inclusive atmosphere that strengthens collaboration through mutual respect.
Topics include:
The difference between religion, spirituality and beliefs
Benefits of religious and spiritual expression in the workplace
Religious discrimination
Examples of religious accommodations
Inclusive actions
Overview
Religion, Spirituality and Beliefs Training
As workforce diversity becomes increasingly important, organizations are recognizing the benefits of fostering a workplace where employees feel comfortable bringing their authentic selves to work — including expressing their religion, spirituality and faith.
Federal and state laws prohibit religious discrimination, the act of treating an employee or applicant unfavorably because of their religious beliefs, non-beliefs or practices. These laws also require organizations to provide reasonable accommodations for the religious expressions of employees, such as offering flexible work schedules for prayer breaks and religious holidays.
Accommodating employees' religious or spiritual needs does more than keep organizations in compliance with the law — it helps create a more inclusive and faith-friendly environment.
Providing training on religious diversity and inclusion is one of ways organizations can foster a work culture that respects the beliefs of others and is open and welcoming to individual's religious practices and expressions of spirituality.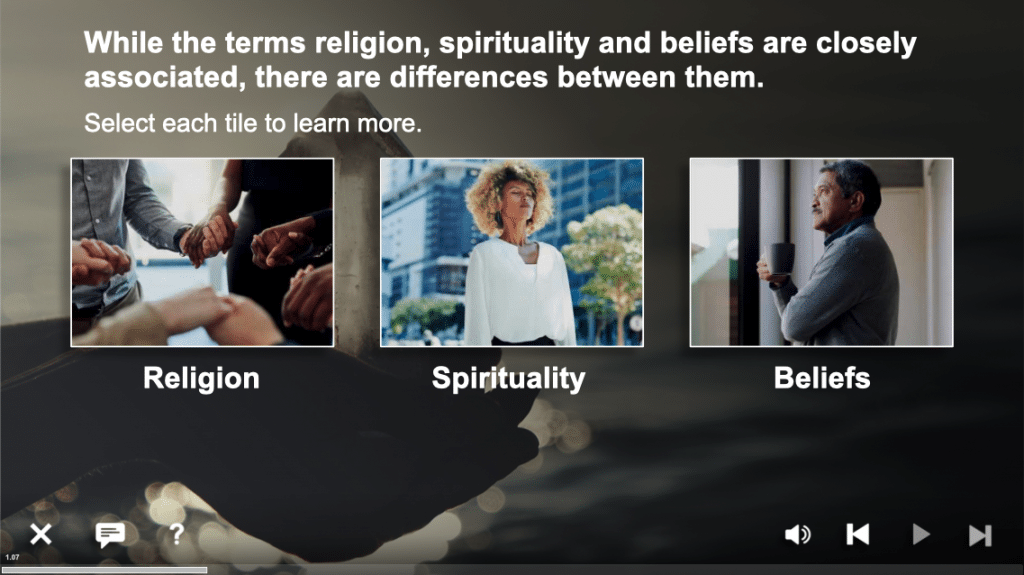 Online Training
Religion, Spirituality and Beliefs
This training provides an overview of religion, spirituality and beliefs in the workplace and its associated positive effects. Available in versions for employees (10-min) and managers (15-min), the training explores different aspects of religion, spirituality and beliefs in the workplace and provides practical tips for making the workplace more inclusive of religious and spiritual expression.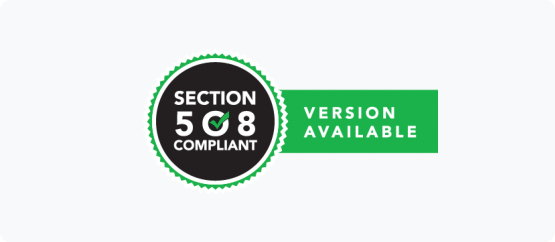 Section 508 Compliant version
Built for everyone
There is nothing more inclusive than providing an easy, consistent, and accessible experience for all of your employees. Traliant provides Section 508-Compliant training that detects and adapts to the individual learner. Our Religion, Spirituality and Beliefs course is designed to accommodate a range of auditory, visual, intellectual, and kinesthetic abilities.

The Traliant difference
Our modern, interactive approach to online compliance training combines up-to-date content and eLearning strategies and technology to raise awareness, motivate positive behavior and foster respectful, inclusive workplaces. Traliant courses are mobile optimized for access on any device and can be customized to reflect your organization's industry, policies, culture and branding.
Learn more about our training methodology
You may be interested in other courses from the same topic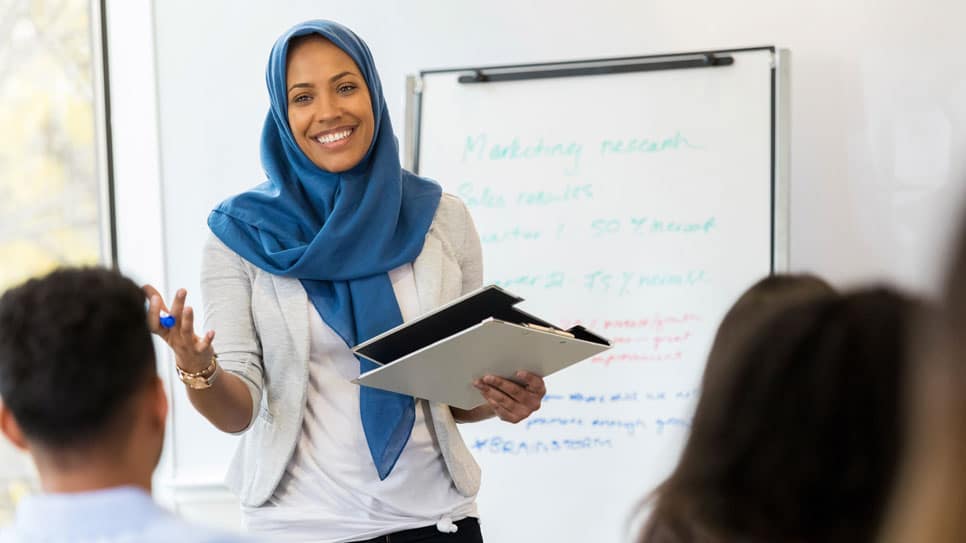 Diversity, Equity, and Inclusion
5 courses
Where employees and organizations can thrive.
All courses are available in a Healthcare version.

An open-minded and positive environment is central to protecting and advancing religious diversity. Cultivate a safe space for every individual on your team and see your workforce flourish.