Transform negative feedback into actionable advances to continually improve collaboration in your team. Help your managers handle complaints when they emerge, and set your organization up for success.
Better everyday decisions
Entrust your managers with the guidance to handle issues that employees raise.
This course covers these topics and more:
What is a complaint?
What is an investigation?
HR's role in guiding the process
Documenting complaints
Common missteps to avoid
Protections against retaliation
How managers should handle complaints that are about them
Overview
Responding to Complaints Training
Managers play a key role in responding to employee concerns and complaints. If employee complaints are handled poorly, it can have serious consequences for organizations and result in legal missteps.
As part of an effective ethics and compliance program, training managers on what to do and what not to do when they receive a complaint helps to set employee expectations and enable organizations to promptly resolve problems and avoid costly mistakes that undermine a positive, speak-up culture.
What is a complaint?
A complaint is a problem, concern, or question that employees want to bring attention to, either by telling their manager or another supervisor or by reporting it through a hotline or other process. Information made in a complaint doesn't have to be firsthand — it can be something that an employee heard or learned about from others. Whether a complaint comes from an employee or manager, organizations are obligated to investigate the situation and determine if there has been a violation of a company policy or law.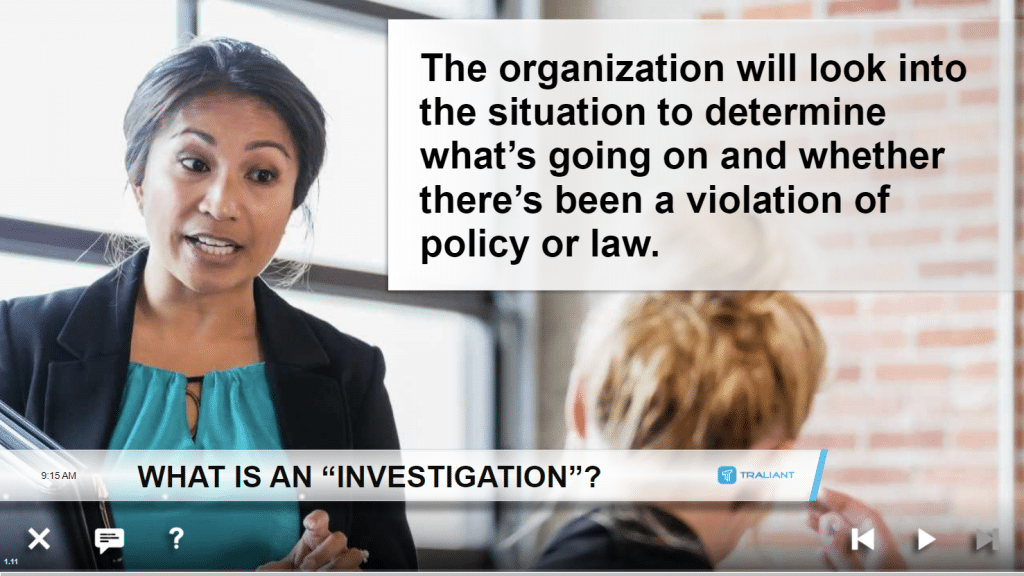 Online Training
Responding to Complaints
This 20-minute course is designed to teach managers about how to handle employee concerns, including complaints made about them. In brief, interactive episodes, the course provides practical information and best practices, including real-world examples, viewer email and tweets, drag-and-drop challenges, and other knowledge checks that boost knowledge retention.
You may be interested in other courses from the same topic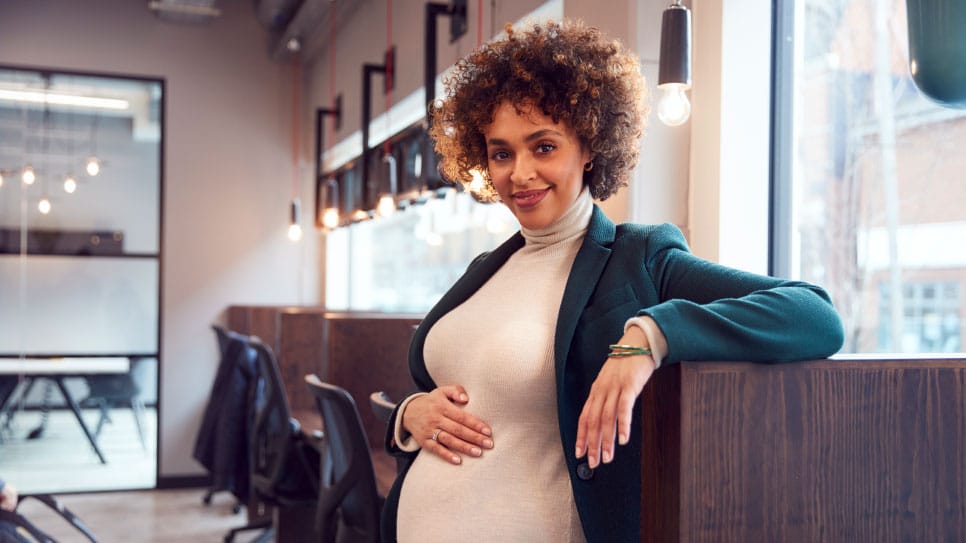 Labor and Employment Compliance
7 courses
Ensuring employee safety, rights, and responsibilities.

Create a positive culture where employees feel free to speak up and have their issues resolved amicably. Training managers to handle complaints ensures a productive atmosphere in which well-being is valued and employees can perform their best.
Frequently Asked Questions

The Traliant difference
Our modern, interactive approach to online compliance training is designed to help organizations create a safe, ethical and inclusive work culture. Traliant courses are mobile-optimized for access on any device and can be easily customized to reflect your organization's policies, culture, branding and leadership message.
Learn more about our training methodology