Understanding Affirmative Action Plans
Understanding the importance of Affirmative Action Plans (AAPs) is an essential step to ensure fair hiring processes and to build diverse and successful teams.
Better everyday decisions
Following AAP guidelines provides clear implications on how to break down hiring obstacles and ensure equal opportunities for all candidates, creating a welcoming and supportive environment.
Topics include:
What is an Affirmative Action Plan?
AAPs in Action — assessment, corrective action, audit & reporting
Managers' Role — the manager's version contains additional material on implementing AAPs and supporting inclusive management practices.
Overview
Understanding Affirmative Action Plans Training
Affirmative Action Plans (AAPs) are written documents required for contractors and their subcontractors who do business with the US federal government. Enforced by the Department of Labor's Office of Federal Contract Compliance Programs, AAPs mandate that employers proactively identify and remove barriers that make it harder for underrepresented groups, such as women, racial and other minorities, individuals with disabilities and veterans, from being recruited, hired and retained.
A common misconception is that AAPs are about hiring quotas — they are not. AAPs do not set hiring quotas or require employers to hire unqualified or less qualified workers. Generally, AAPs require employers to compare their workforce demographics to the pool of applicants available to them.
The goal is to identify and reduce hurdles that may be causing people in certain groups of qualified applicants from being hired or succeeding at work.
Training employees and managers on the fundamentals of AAPs increases their awareness and understanding of how AAPs help employers access the largest pools of qualified candidates, and their role in supporting policies and practices that promote diversity, equity and inclusion.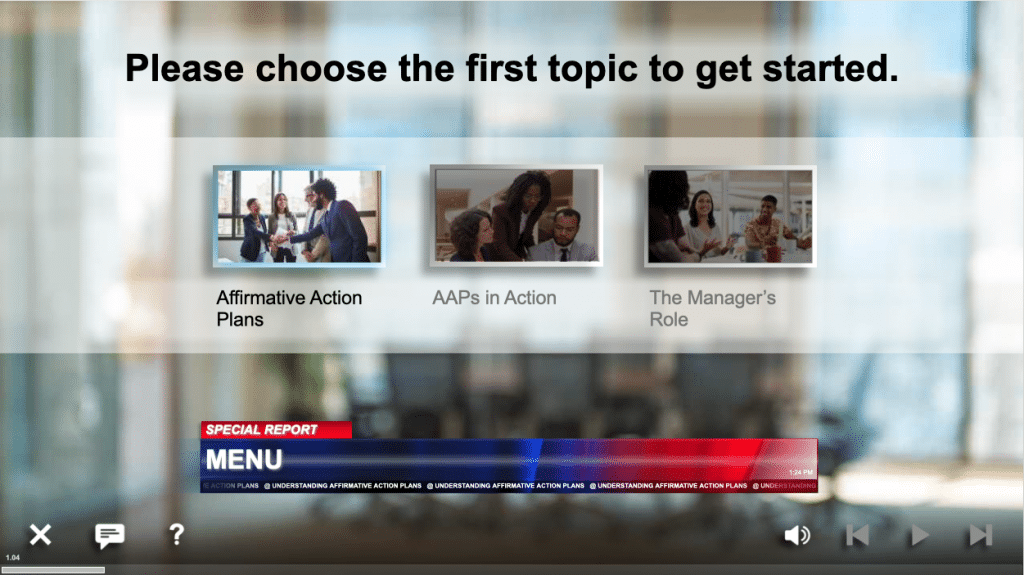 Online Training
Understanding Affirmative Action Plans (AAPs)
This eLearning course provides a clear, concise overview of the purpose of Affirmative Action Plans. Interactive episodes cover different aspects of AAPs and address common questions in viewer email, tweets and challenges. The course is available in versions for employees (15 min) and managers (20-min).
You may be interested in other courses from the same topic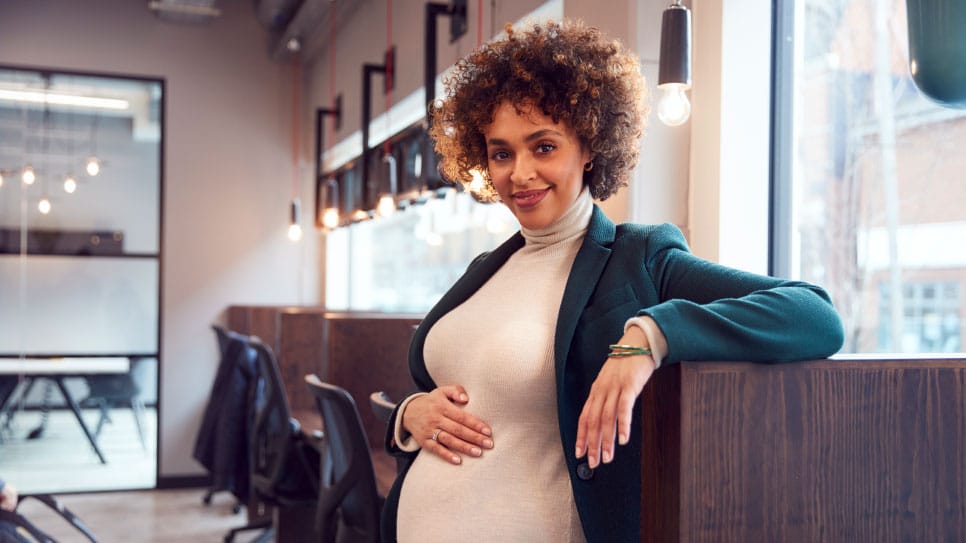 Labor and Employment Compliance
7 courses
Ensuring employee safety, rights, and responsibilities.

Build powerful, productive, and diverse teams that set your organization up for success by following a fair hiring process that welcomes applicants from all backgrounds.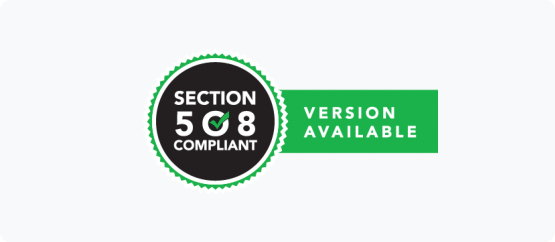 Section 508 Compliant version
Built for everyone
There is nothing more inclusive than providing an easy, consistent, and accessible experience for all of your employees. Traliant provides Section 508-Compliant training that detects and adapts to the individual learner. Our Understanding Affirmative Action Plans course is designed to accommodate a range of auditory, visual, intellectual, and kinesthetic abilities.

The Traliant difference
Our modern, interactive approach to online compliance training combines up-to-date content and eLearning strategies and technology to raise awareness, motivate positive behavior and foster respectful, inclusive workplaces. Traliant courses are mobile-optimized for access on any device and can be customized to reflect your organization's policies, culture, branding and leadership message.
Learn more about our training methodology