Actionable Steps to Turn Around a Toxic Workplace Culture
Learn how to turn a negative work environment into a healthy, positive one where employees thrive.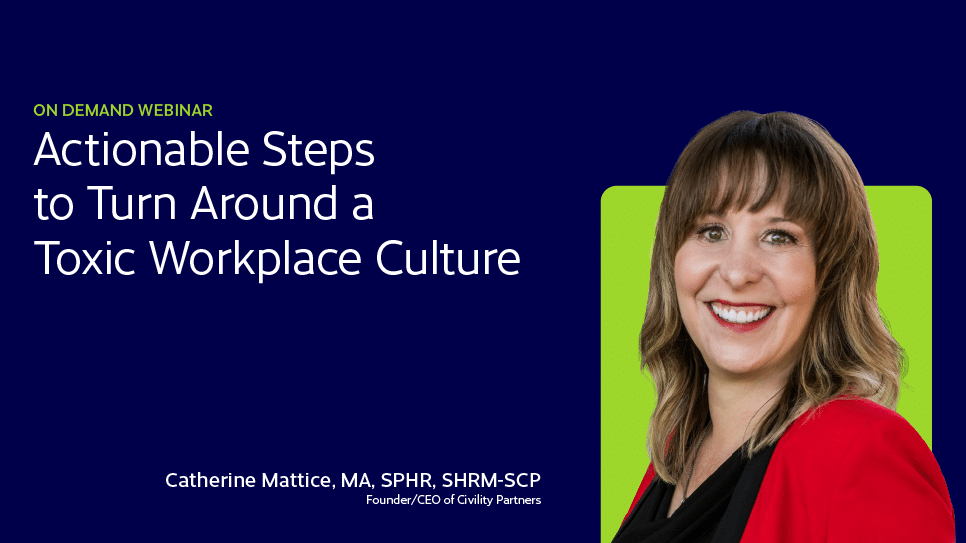 Company culture is the best way to attract, retain and motivate employees. In other words, an inclusive and respectful company culture is a competitive advantage. So how do you get there?
Join our On-Demand webinar, as Catherine Mattice, MA, SPHR, SHRM-SC, the founder/CEO of Civility Partners, provides actionable steps you can tailor to your organization to build a more inclusive, civil – and dare we say – AWESOME company culture.
At the end of this 60-minute webinar, you will be able to:
Confidently discuss the similarities and differences in bullying and harassment, and bullying and workplace violence.
Understand negative behaviors as a social phenomenon that includes peers, leaders, and the organization's culture.
Conduct a simple survey to gain understanding of your company culture.
Confidently create an action plan to build a positive workplace culture and track progress.
Use the three steps of intervention to help abrasive leaders change their ways.


About the Speaker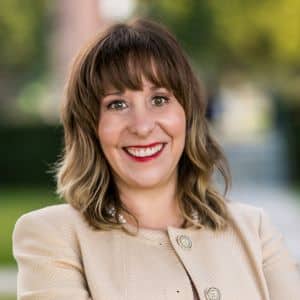 Catherine Mattice, MA, SPHR, SHRM-SC, the founder/CEO of Civility Partners
About Traliant
With a mission to transform compliance training from boring to brilliant, Traliant's award-winning training helps organizations create and maintain inclusive, respectful and ethical workplaces. Our modern approach to eLearning is designed to motivate positive behavior through realistic video scenarios and up-to-date content that is interactive, easy to customize and connects with today's mobile workforce.
Traliant currently serves almost 9,000 organizations across industries. Backed by PSG, a leading growth equity firm, Traliant is ranked on Inc.'s 2021, 2022, and 2023 list of the 5000 fastest-growing private companies in America and named to Inc.'s 2023 list of Best Workplaces.