California's New Workplace Violence Requirements: What Employers Need to Do to Comply
Learn the steps that companies need to take to comply with the state's new preventing workplace violence law that goes into effect July 1, 2024.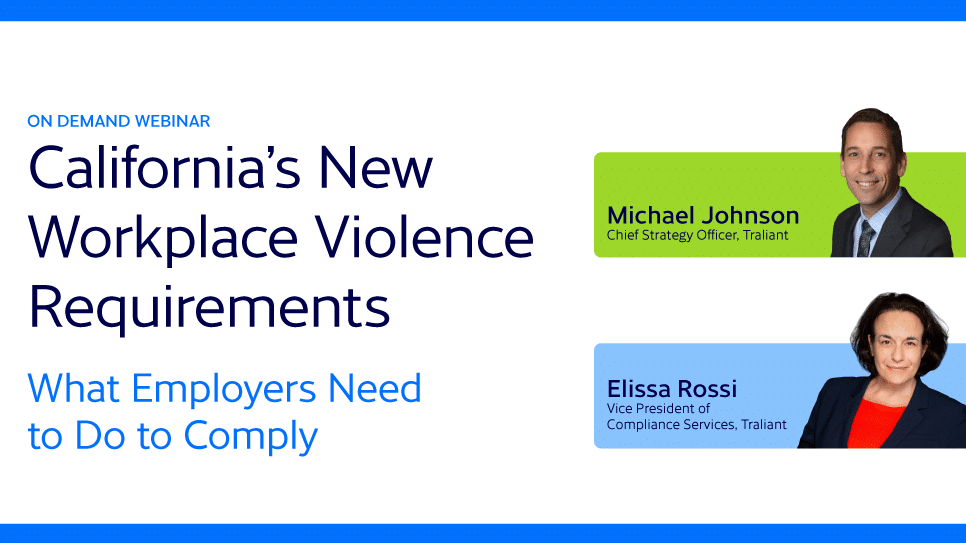 California employers have less than nine months to comply with a new state law that is the first in the US to establish workplace violence prevention requirements applicable to most employers. Under the new law, which goes into effect July 1, 2024, employers will need to create and maintain a written workplace violence prevention plan, maintain logs of violent incidents at the workplace and provide annual training to employees on the plan.
Join Traliant's on-demand webinar, "California's New Workplace Violence Requirements: What Employers Need to Know to Comply". Led by Traliant Chief Strategy Officer and former US Department of Justice attorney, Michael Johnson, and Traliant's VP of Compliance Services, Elissa Rossi, the webinar addresses the specifics of the new law to help employers understand what they need to do to comply.
This 60-minute webinar covers:
Which employers and employees are covered by the law
What must be covered in the required workplace violence prevention plan
What must be recorded in the required incident logs
What must be discussed in the required annual training
When an employer's plan must be updated
When additional training is required
What are the penalties for noncompliance
About the Speakers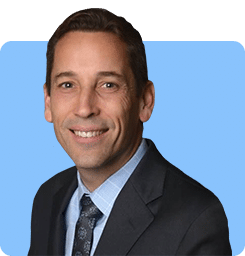 Michael Johnson, Chief Strategy Officer at Traliant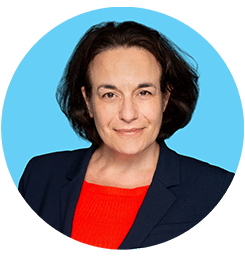 Elissa Rossi, VP of Compliance Services at Traliant
About Traliant
With a mission to transform compliance training from boring to brilliant, Traliant's award-winning training helps organizations create and maintain inclusive, respectful and ethical workplaces. Our modern approach to eLearning is designed to motivate positive behavior through realistic video scenarios and up-to-date content that is interactive, easy to customize and connects with today's mobile workforce.
Traliant currently serves almost 9,000 organizations across industries. Backed by PSG, a leading growth equity firm, Traliant is ranked on Inc.'s 2021, 2022, and 2023 list of the 5000 fastest-growing private companies in America and named to Inc.'s 2023 list of Best Workplaces.