How to Ensure Your Code of Conduct Training Meets DOJ & Employees' Expectations
Join this on-demand webinar led by Traliant's Chief Evangelist Officer, who shares best practices your organization can take in creating an effective Code of Conduct training program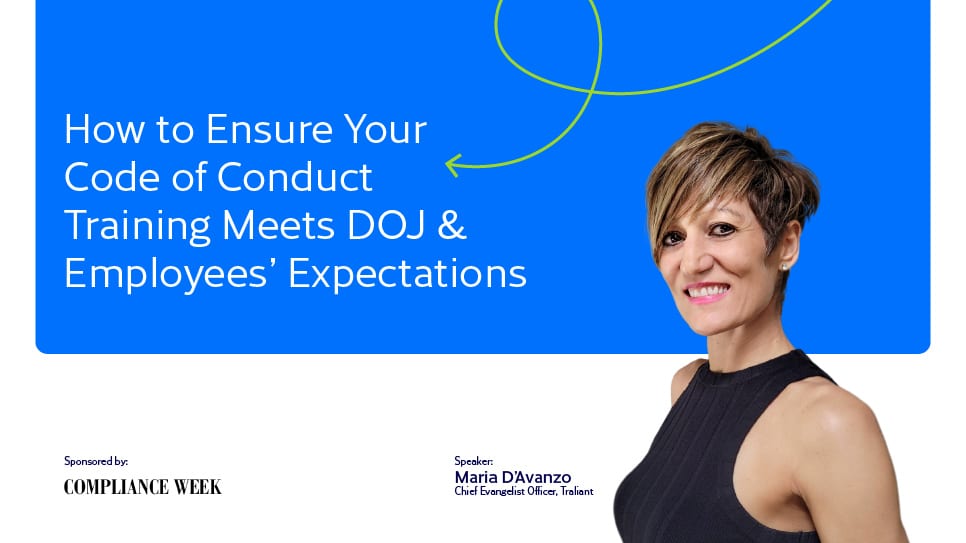 Join this on-demand webinar led by Traliant's Chief Evangelist Officer, who shares best practices your organization can take in creating an effective Code of Conduct training program
With heightened DOJ expectations for organizations to have tailored training and communication as a cornerstone of an effective compliance program, code of conduct training is no longer a nice-to-have. The challenge for chief compliance officers — with limited resources, competing priorities and new risk areas — is how to satisfy both regulators and their employees, who want training that's more engaging and relevant to their work.

Compliance Week recently surveyed compliance, risk, and audit professionals to assess the state of corporate code of conduct training, and the findings may reassure some and motivate others to reassess their programs. From the top concerns for 2023 to the features they rate most important, the message is clear: a 'paper program' approach to code training won't cut it in a post-pandemic environment.
Join Maria D'Avanzo, Traliant's Chief Evangelist Officer, legal expert, former chief ethics & compliance officer and chief data privacy officer, to discuss the survey findings and offer fresh insights, practical tips and best practices in creating an effective code of conduct training program.
In this on-demand webinar, we will discuss:
Why it's important to connect the dots between your code and employee conduct.
How to tailor your code training so it meets both DOJ and employees' expectations.
Why offering the same training year after year hurts your compliance efforts.
Practical ways to educate employees and motivate behavior change, whether they're onsite or in a remote/hybrid setting.
How question level reporting and other innovations can help you measure effectiveness.
About the Speaker: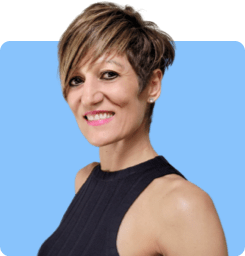 Maria D'Avanzo, Chief Evangelist Officer at Traliant