HR Policy Updates You (or Your Organization) Need to Know
Learn the important changes to federal, state and local laws during the first half of 2023 and what they mean for their organization's HR policies.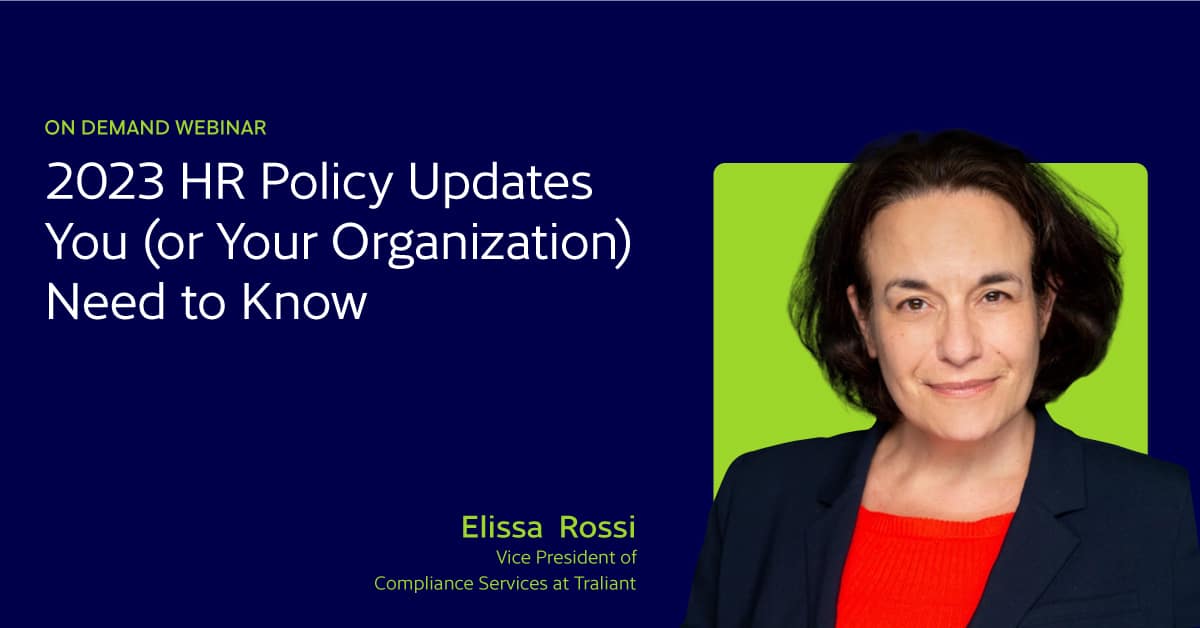 During this 60-minute webinar, Elissa Rossi, VP of Compliance Services at Traliant, lawyer and former Assistant Attorney General of New York, addresses key HR policy changes implemented around the country. She explains what you need to know to keep your workplace policies and employee handbooks up-to-date and legally compliant.
The webinar covers these 2023 federal and state changes:
Pregnant Workers Fairness Act that went into effect in June and EEOC guidance
June Supreme Court ruling redefining "undue hardship" standard for religious accommodation
Changes in EEOC guidance to remote workers and FMLA coverage
Changes to protected characteristics in state and local law
NY revisions to model sexual harassment prevention policy
New and amended leave laws
July CA Supreme Court ruling on remote worker expense reimbursement
About the Speaker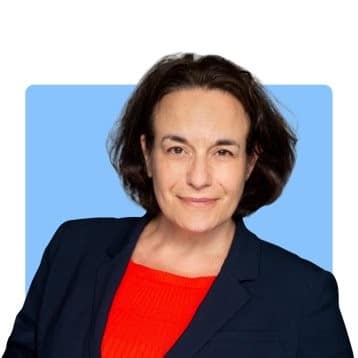 Elissa Rossi, VP of Compliance Services at Traliant
About Traliant
With a mission to transform compliance training from boring to brilliant, Traliant's award-winning training helps organizations create and maintain inclusive, respectful and ethical workplaces. Our modern approach to eLearning is designed to motivate positive behavior through realistic video scenarios and up-to-date content that is interactive, easy to customize and connects with today's mobile workforce.
Traliant currently serves over 8,000 organizations across industries. Backed by PSG, a leading growth equity firm, Traliant is ranked on Inc.'s 2021 and 2022 list of the 5000 fastest-growing private companies in America and named to Inc.'s 2023 list of Best Workplaces.