John Arendes on Transforming Training from Boring to Brilliant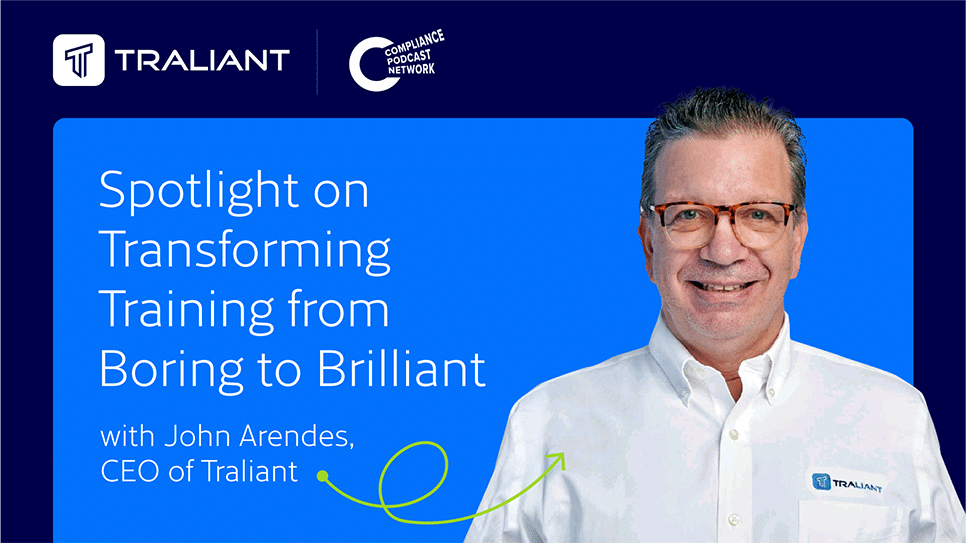 About
In this compliance insights podcast, Tom Fox visits with John Arendes, Chief Executive Officer (CEO) at Traliant about new developments in compliance training and how Traliant continues to lead and define the online training industry.
Discussion topics include
What's new about Traliant
How has training evolved to become more engaging and why is that important to learning and retention?
How is Traliant building upon its strengths and prior success to create superior online training?