Scott Schneider on Your Code of Conduct
In this compliance insights podcast, Tom Fox visits with Scott Schneider, Head of Content Development at Traliant, about the evolution and importance of the corporate code of conduct.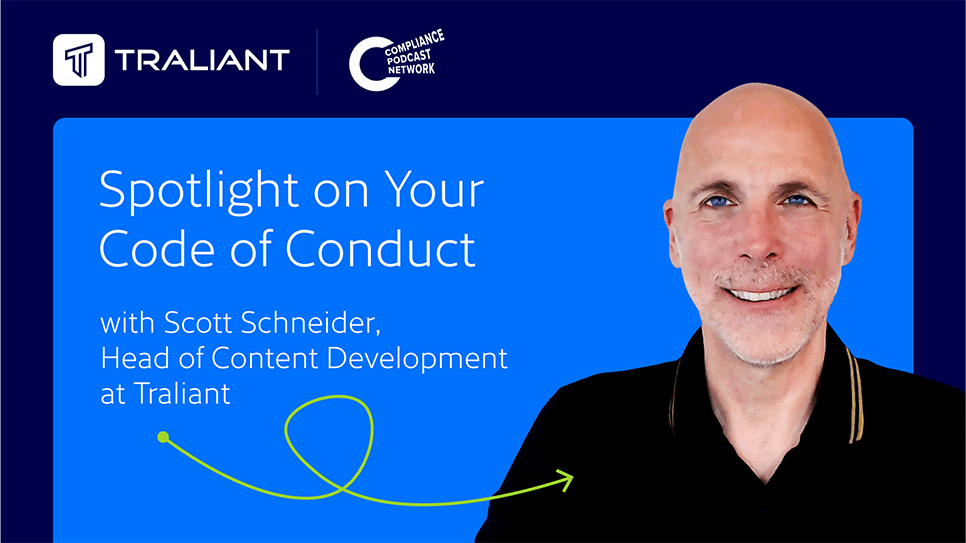 Discussion topics include
What role does culture play in your code of conduct?
How is the code of conduct a foundation for broader discussions with regulators about your compliance program?
In what ways has the code of conduct evolved?
How does your code of conduct drive home values, ethics & culture?