Sexual Harassment Training, Policy, Notice and Posting Requirements: A 50 State Survey 
Learn how to comply with various jurisdictions' sexual harassment prevention training laws.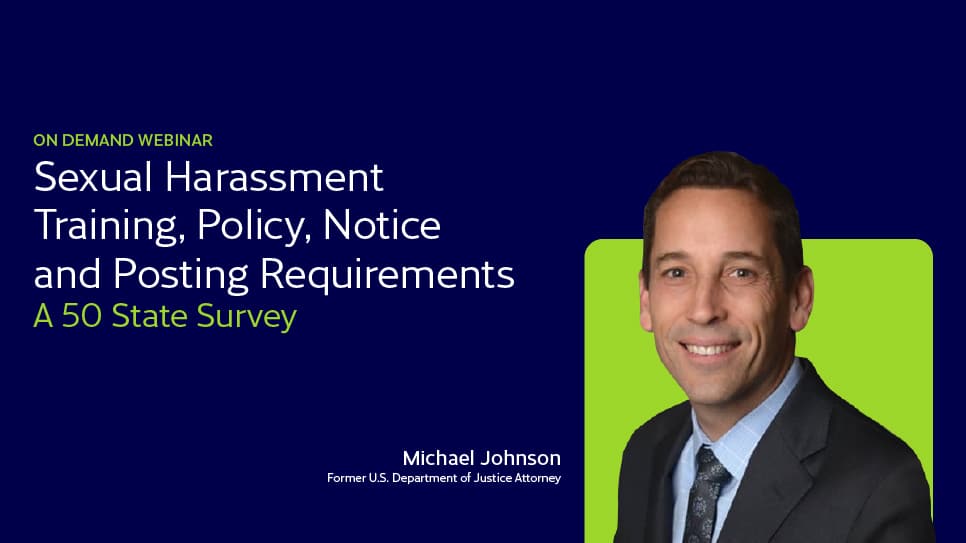 Are you confident that your sexual harassment policy and training are compliant with the nuances of numerous state and local laws, many of which have changed recently? Do you display posters and provide written notices to your employees on harassment and discrimination topics, as required in certain jurisdictions?
During this 60-minute on-demand webinar, Michael Johnson, Chief Strategy Officer at Traliant and former US Department of Justice attorney, addresses the following legal requirements.
Training Requirements
State-by-state content requirements
Addressing other forms of harassment, abusive conduct, and bystander intervention
Handling updates in laws and court decisions
Accessibility for users with disabilities
Providing training to non-English speakers
Required expertise of trainers
Allowing users to submit questions
Dangers of pass-fail tests
Policy, Posting, and Written Notice Requirements
State-required content for harassment policies
State-required written notices on harassment and discrimination topics
Requirements for postings in the workplace and for remote employees
About the Speaker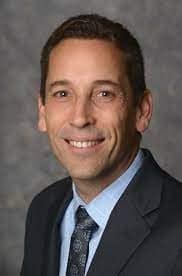 Michael Johnson, Chief Strategy Officer at Traliant
About Traliant
With a mission to transform compliance training from boring to brilliant, Traliant's award-winning training helps organizations create and maintain inclusive, respectful and ethical workplaces. Our modern approach to eLearning is designed to motivate positive behavior through realistic video scenarios and up-to-date content that is interactive, easy to customize and connects with today's mobile workforce.
Traliant currently serves over 8,000 organizations across industries. Backed by PSG, a leading growth equity firm, Traliant is ranked on Inc.'s 2021 and 2022 list of the 5000 fastest-growing private companies in America and named to Inc.'s 2023 list of Best Workplaces.