Tackling the Environmental Health & Safety Challenges of a Remote Workforce
Join this on-demand webinar led by Traliant's Andrea Mack-Foster, Product Director of EHS eLearning, who shares practical advice for how employers can meet their legal responsibility to keep work-from-home environments healthy, safe and productive.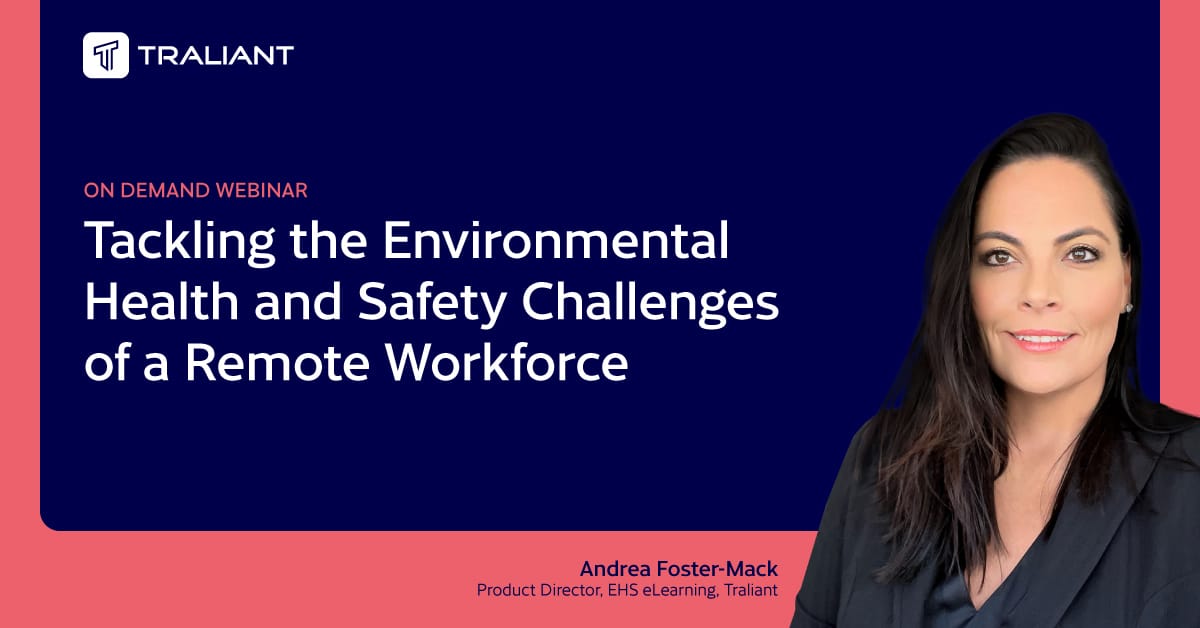 Employees working remotely create health and safety challenges for organizations, and the issue can be more acute in small to mid–sized organizations where it is common for one individual to wear several hats, including safety coordinator. With almost 92 million Americans working from home at least one day a week, companies struggle with how to keep employees working virtually safe, healthy and productive.
Nevertheless, OSHA expects all organizations to provide the same safe and healthy work environment for remote employees as they would for onsite workers.
Join Andrea Foster-Mack, Product Director, EHS eLearning at Traliant, for a 30-minute webinar addressing how companies can effectively manage the health and safety of employees working remotely or in a hybrid environment. Andrea will share best practices learned during her 17 years of combined EHS experience with the Department of Labor, OSHA, CDC & US Senate/House subcommittees for staying compliant and empowering remote employees to become their own safety advocates to meet OSHA regulations.
The webinar will cover:
Employer's responsibilities under OSHA's General Duty Clause for Remote Workers
Common EHS hazards for employees working remotely
Building a safety culture
Reimagining EHS strategies and training for a remote/hybrid workforce
Empowering employees to become safety advocates
Implementing Job Hazard Analysis
Filing a workplace incident report
About the Speaker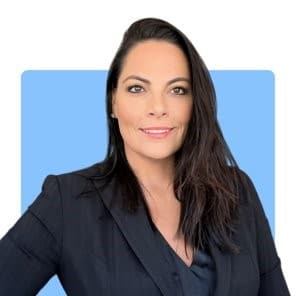 Andrea Foster-Mack, Product Director, EHS eLearning
About Traliant
With a mission to transform compliance training from boring to brilliant, Traliant's award-winning training helps organizations create and maintain inclusive, respectful and ethical workplaces. Our modern approach to eLearning is designed to motivate positive behavior through realistic video scenarios and up-to-date content that is interactive, easy to customize and connects with today's mobile workforce.
Traliant currently serves over 8,000 organizations across industries. Backed by PSG, a leading growth equity firm, Traliant is ranked on Inc.'s 2021 and 2022 list of the 5000 fastest-growing private companies in America, and on Deloitte's 2021 Technology Fast 500.