Unpacking DOJ Changes to Corporate Enforcement Policy: What Every Compliance Professional Should Know and Do
Join this on-demand webinar led by Maria D'Avanzo, Chief Evangelist Officer at Traliant, lawyer and former Chief Ethics and Compliance Officer to learn what new DOJ enforcement changes mean for you.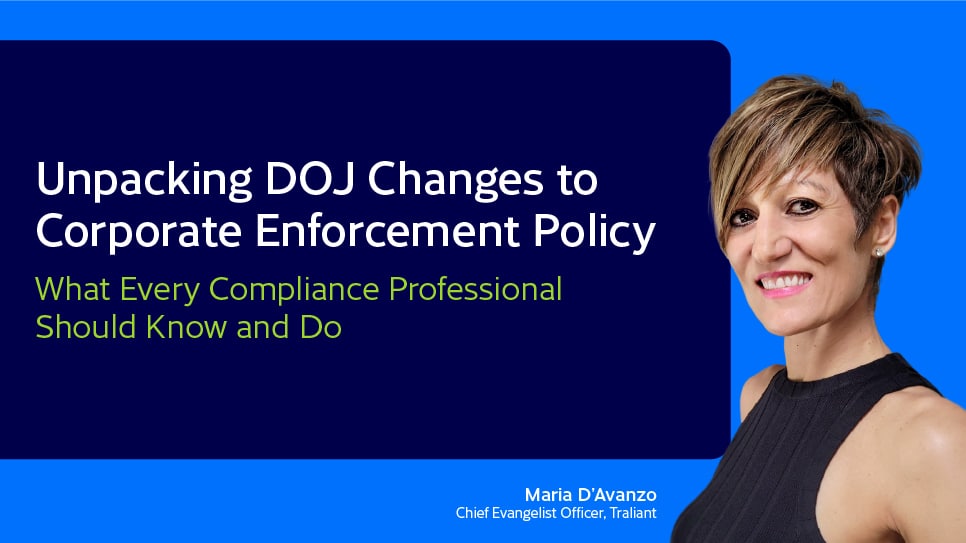 The Department of Justice recently announced changes to its corporate enforcement policy involving voluntary self-disclosure of misconduct. These revisions demonstrate how the department is aggressively using incentives to pursue corporate crimes and discipline bad actors. It underscores the need for organizations to act promptly to ensure they have a robust compliance program and effective internal controls in place to deter and detect ethical misconduct.
Join this on-demand, 45-minute webinar led by Maria D'Avanzo, Chief Evangelist Officer at Traliant, to learn how companies should interpret the DOJ enforcement policy changes and the actionable steps that organizations can take to hold leaders accountable for ethical corporate conduct.
The webinar covers
What's new in the DOJ's corporate enforcement policy and why it's significant
What the stricter DOJ policy means for C-Suite officers
DOJ's focus on individual accountability for corporate crime
Compensation clawbacks
Implementing a framework for timely remediation
Role of corporate culture
About the Speaker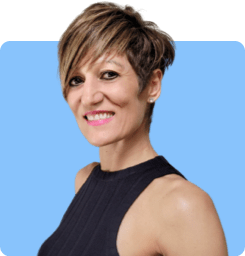 Maria D'Avanzo, Chief Evangelist Officer at Traliant
Don't miss this webinar to learn what controls you can put in place to deter and detect unethical misconduct, as well as practical ways to prevent misconduct before it occurs.
About Traliant
With a mission to transform compliance training from boring to brilliant, Traliant's award-winning training helps organizations create and maintain inclusive, respectful and ethical workplaces. Our modern approach to eLearning is designed to motivate positive behavior through realistic video scenarios and up-to-date content that is interactive, easy to customize and connects with today's mobile workforce.
Traliant currently serves over 8,000 organizations across industries. Backed by PSG, a leading growth equity firm, Traliant is ranked on Inc.'s 2021 and 2022 list of the 5000 fastest-growing private companies in America, and on Deloitte's 2021 Technology Fast 500.