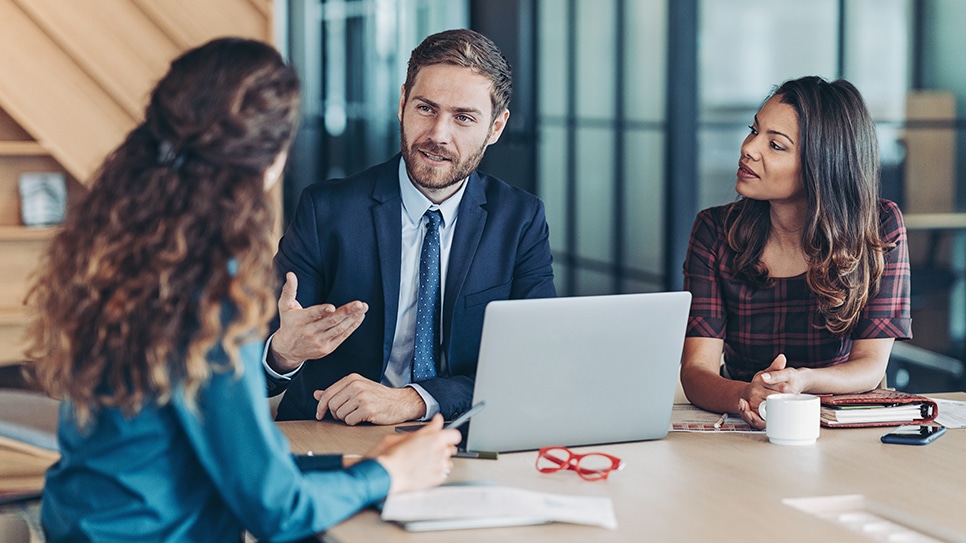 September 15, 2022
It's a manager's job to ensure that an organization follows internal policies and employment laws to create an ethical workplace that's safe, inclusive and respectful. To do this effectively, managers must understand essential employment laws and how to apply them to different situations they encounter at work.
According to its 2021 Annual Performance Report, The US Equal Employment Opportunity Commission (EEOC) announced that lawsuits against employers are on the rise. The EEOC filed 114 lawsuits in fiscal 2021, compared to 101 in 2020. Claims of retaliation and discrimination were the most frequently filed charges.
Meanwhile, the US Department of Labor recovered more than $230 million in total back wages in 2021 from employers whom incorrectly calculated or withheld overtime.
Training managers on 6 workplace laws can help increase awareness and understanding of employee's rights and the regulations to follow to build a positive work environment and prevent costly compliance violations that can damage an organization's reputation.
1. Interview and Hiring laws protect job applicants from discrimination based on race, color, religion, gender, national origin, age, disability and other characteristics.
Key Takeaway: Federal and state laws require that all aspects of recruiting, interview and hiring process be conducted in a fair and legal manner. Knowing what illegal questions to avoid when screening job candidates and how to prevent unconscious bias from creeping into the process allows you to bring diverse team members onboard and remain compliant and competitive as an employer.
2. The Fair Labor Standards Act (FLSA) covers minimum wage, overtime pay, recordkeeping and child labor standards for full-time and part-time workers.
Key Takeaway: Employers are required to pay workers who put in more than 40 hours per week 1.5 times their hourly rate. Any employee ineligible for overtime pay must fall under the FLSA's executive, administrative or professional exemptions (often referred to as "white-collar exemptions"), which involves specific job responsibilities. If employing youth, be sure the job doesn't exceed the legal number of hours for their age.
3. Preventing Discrimination and Harassment laws protect employees from employment discrimination or harassment based on race, color, religion, sex and national origin.
Key Takeaway: Managers must treat all employees fairly and equally and focus on creating an inclusive and respectful work environment that enables employees to perform at their best. Managers should promptly report complaints of discriminatory behavior and harassment, including sexual harassment, to Human Resources regardless of who is accused or their position within the organization.
4. Preventing Retaliation laws prohibit employers from taking adverse actions against employees who file a complaint in good faith.
Key Takeaway: Employers should not retaliate against employees who report misconduct, including demotion, termination, discipline, transfer or other intimidation and harassment tactics. It's a manager's responsibility to protect employees from co-workers engaging in retaliatory behavior.
5. Family and Medical Leave Act (FMLA) requires employers with 50 or more employees to provide 12 weeks of protected unpaid leave for workers that have a birth in the family, adopt a child, become seriously ill or care for a family member that is seriously ill.
Key Takeaway: Employees may be eligible for FMLA protection, and a June 2022 ruling by the US Court of Appeals for the Seventh District found that employers can be in violation of FMLA by discouraging employees from taking FMLA leave. A manager should not approve, discourage or deny an FMLA request and instead direct an employee to contact Human Resources.
6. Americans with Disabilities Act (ADA) requires employers with 15 or more employees to protect people with disabilities from unfair discrimination.
Key Takeaway: Managers need to be aware that they can't discriminate against someone on the basis of a disability and must provide an employee with "reasonable accommodation" if he or she has a disability and needs accommodation to do their job.
Traliant Insight
Every manager needs to be aware of the employment rights workers have. New and experienced managers and supervisors need ongoing employment law training to confidently navigate employee situations that arise and protect the organization. Interactive training that not only explains essential employment laws but how to apply them in realistic work scenarios, can effectively help managers build a legal and compliant workplace.