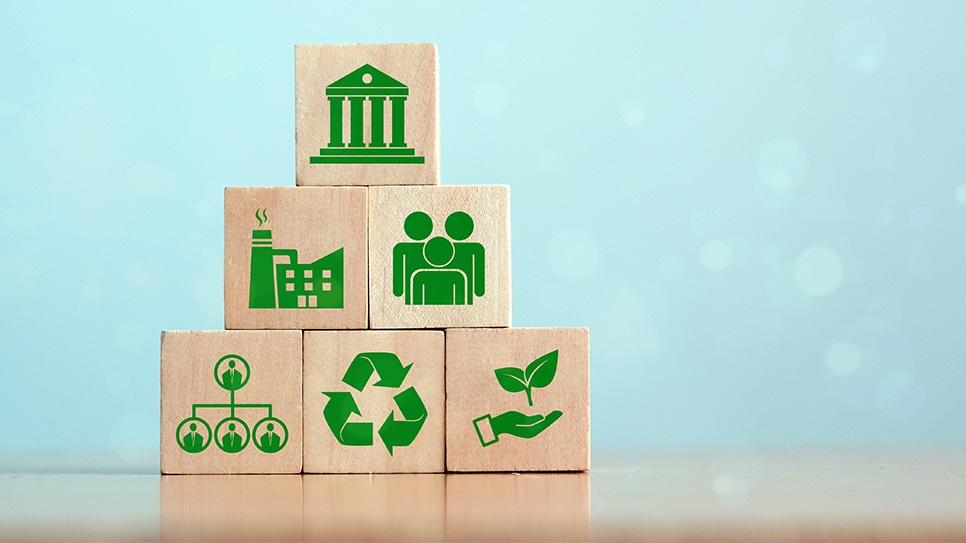 September 9, 2022
ESG (Environmental, Social and Governance) is emerging as a topic that is important to many investors, customers, partners and employees. Spanning departments and functions, ESG represents a framework for evaluating risks an organization may face in areas related to factors such as climate change, employee health and safety, and bribery and corruption.
For HR leaders, ESG factors are part of creating a respectful, inclusive workplace culture that attracts and retains top talent. For legal and compliance leaders, ESG factors are part of a strategy to minimize organizational risk, strengthen resiliency and stay up to date with relevant laws, regulations and guidelines.
For employees, a commitment to ESG issues is a factor in how they feel about their company and the work they do. A 2022 survey by KPMG of US employees across sectors found that 72% of respondents said it's important for their organization to respond to ESG issues; while 71% said the mission and purpose of their organization makes them feel as though their job is important. As more organizations develop strategies and plans around ESG, an important part of the process is providing ESG training to all employees. Training on ESG basics helps ensure that everyone has a clear understanding of what ESG is, how it fits into the organization's overall strategy and how it shapes workplace behaviors and culture.
What is ESG?
For many, ESG is a new acronym for things the organization may already be doing around sustainability and responsible business practices. Before ESG, there was corporate social responsibility (CSR). While similar, ESG puts more focus on transparency, specific actions and plans and measuring results. A common definition of ESG is a set of standards for how a company operates regarding the planet and its people.
What are the 3 pillars of ESG?
The 'E' (environmental) pillar represents sustainability and covers policies and practices related to issues such as energy, waste, pollution and carbon emissions.
The 'S' (social) pillar is about the work a company does in the areas of diversity, inclusion, cultural competence, human rights, worker safety, product safety, the relationship between management and employees, as well as the organization's relationship with local community leaders. Preventing human trafficking and modern slavery in supply chains are among other social components that address the impact organizations have on the people, communities and institutions where they do business.
The 'G' (governance) pillar reflects how an organization operates internally, its accounting and reporting practices, controls, procedures and corporate behavior, including conflicts of interest, bribery and corruption, anti-money laundering and data privacy.
Employees' Role
Motivating employees to participate in ESG initiatives and follow ESG policies creates opportunities for personal and professional development, while building trust, fostering transparency, inclusion and ethical decisions – all of which can lead to a stronger speak-up culture and more successful organization.
Traliant Insight
Before launching ESG initiatives, organizations should educate and engage employees on ESG concepts, guidelines and practical actions to ensure that everyone understands their role in creating an ethical work culture and positive results for investors, customers, employees, partners and the planet.