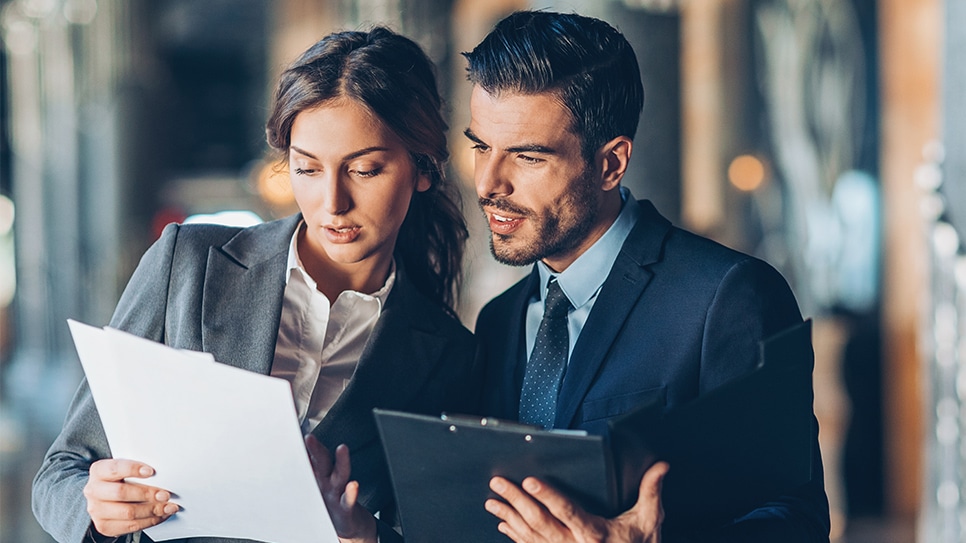 May 8, 2018
And prepare for other sexual harassment laws in 2018
California's laws to prevent sexual harassment in the workplace are among the most advanced in the US. In the wake of the #MeToo movement, legislators have proposed nearly two dozen bills to further strengthen the state's sexual harassment laws. Several are expected to become law by the end of 2018.
New York City and New York State are joining California in their efforts to increase protection under sexual harassment laws, and other states are likely to follow.  
Prepare to train more employees
California SB 1300 is among the proposed bills that would require employers with five or more employees (rather than 50 or more) to provide sexual harassment training to all employees, not just supervisors, within six months of their hire.
The bill, which makes other changes to the California Fair Employment and Housing Act (FEHA), would also require an employer to provide bystander intervention training, and to provide information to each employee on how to report harassment and how to contact the Department of Fair Employment and Housing (DFEH) to make a complaint.
We'll keep you up to date on the status of California's anti-harassment bills and what you'll need to do to comply with those laws that pass. Meanwhile, here's a quick summary of the current training requirements under AB 1825, AB 2053 and SB 396.
Learn more about Discrimination Training here!
AB 1825 requires that any organization that regularly employs 50 or more people, including remote workers, independent contractors and full time employees, provide its supervisory employees with at least two hours of interactive sexual harassment training and education, within six months of their hire, and once every two years.
The two-hour training session must cover a wide range of topics, including:
Definitions of sexual harassment under the FEHA and Title VII Civil Rights Act of 1964

Statutes and case-law prohibiting and preventing sexual harassment

Examples of conduct that constitutes sexual harassment

Remedies available for targets of sexual harassment

Strategies to prevent sexual harassment

Supervisors' obligation to report harassment

A description of the complaint process

Resources and reporting options for targets of sexual harassment

Information on what supervisors should do if they are personally accused of harassment

Elements of an effective anti-harassment policy

An explanation of abusive conduct
The AB 2053 amendment to AB 1825 mandates that sexual harassment training for supervisors include education on abusive conduct, or what is commonly known as "bullying." AB 2053 training should:
Clearly define what abusive conduct is and provide examples

Explain the effects of abusive conduct on its targets, as well as others in the workplace

Discuss the negative consequences of abusive conduct in the workplace, including lost
productivity and decline in morale and employee engagement
In effect since January 1, 2018, SB 396 amends AB 1825 and AB 2053 to require employers with 50 or more employees to train managers and supervisors on how to identify and prevent harassment based on gender identity, gender expression and sexual orientation.
To comply with SB 396, organizations should update discrimination and harassment policies and training programs with material to train managers on how to identify and prevent discrimination related to gender identity, gender expression and sexual orientation. Managers should also be aware of their responsibility to honor employees' request to use their preferred name or pronouns. SB 396 also requires that employers prominently display a poster developed by the DFEH on transgender rights in the workplace.
Traliant Insight
California employers should be aware of proposed new laws that would expand California sexual harassment training requirements for all employees, not just managers and supervisors. Reviewing your anti-harassment policies and training now is a good way to prepare for any additional requirements, while ensuring you're up to date with AB 1825 and AB 2053. These checklists are a helpful tool.