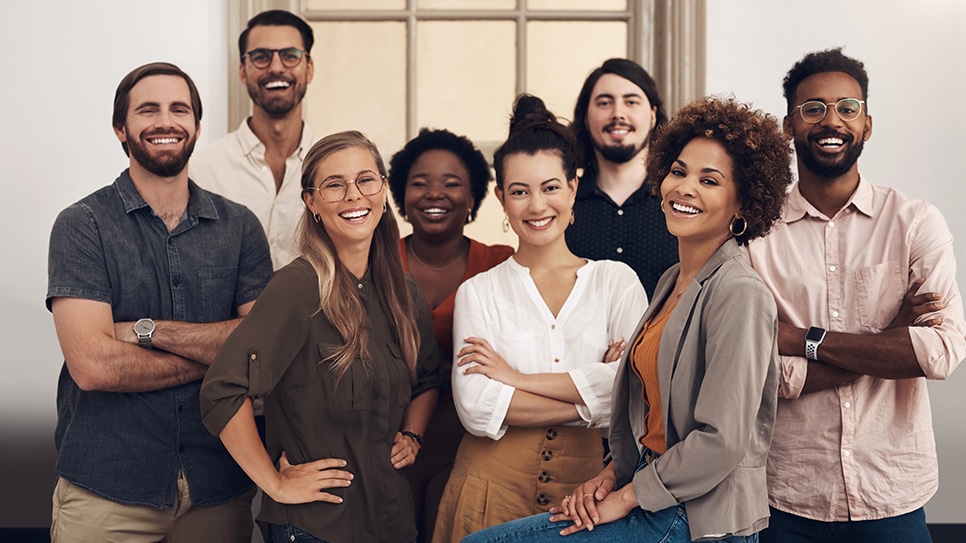 December 14, 2021
Building and sustaining a culture of diversity, equity and inclusion (DEI) that drives better decision making and business outcomes is one of the priorities of many organizations heading into 2022. One of the key factors in achieving that objective is how effectively and frequently leaders communicate their DEI goals and progress to all employees throughout the organization.
Traliant's recent report, How to Build an Effective DEI Program, reveals that only 29% of DEI leaders surveyed said they communicate DEI goals and progress on a quarterly basis. A mere 8% of respondents said they shared it more often. Meanwhile, 30% of respondents said they communicate DEI goals and/or updates once a year. A third said they share DEI information every two years.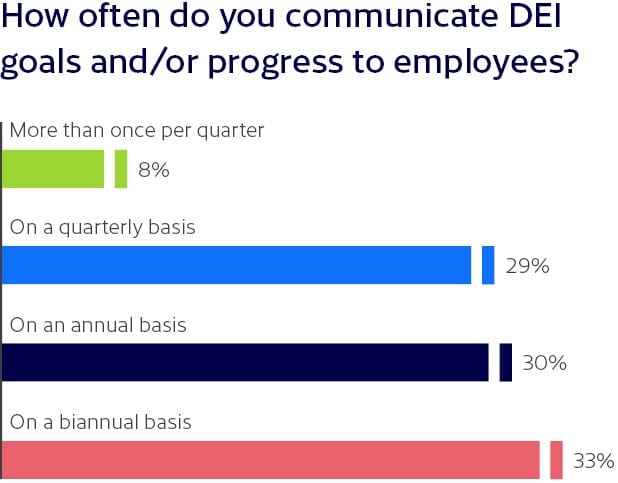 A lack of regular communication is a barrier to identifying and talking about DEI-related issues that are important to employees. And while open, honest conversations about DEI can often be uncomfortable for leaders, frequent in-person and digital communication is essential for keeping employees and managers engaged and aware of the progress being made — and identifying behaviors and practices that need changing.
"The communication barriers are a challenge," said one responding vice president of diversity at a non-profit. "We are working on campaigns where we bring in people from diverse backgrounds to speak about the importance and process of communication."
According to Samia Kirmani, principal at Jackson Lewis P.C., organizations should think well beyond individual course training when communicating DEI. "It's important to maintain a regular DEI dialogue — having executives discuss DEI efforts in town halls and workforce messages, and facilitating ongoing DEI discussions between managers and employees."
Employee Resource Groups (ERGs) are another channel for communicating and advancing DEI goals. ERGs keep underrepresented groups connected to ongoing DEI activities, and ensure they have a voice in the process and their questions, concerns and ideas are addressed.
The takeaway is to keep DEI conversations going year-round. Failure to keep DEI in the spotlight can slow momentum and undermine progress already made. Regular communication reinforces the message that all employees and managers have a role in creating an inclusive culture, and a responsibility to participate in ongoing DEI training and apply those learnings in their interactions and decisions
Click here to read our entire report: "How to Build an Effective DEI Program."
Traliant Insight
A recent survey of DEI executives highlights the need to communicate the organization's DEI goals and progress more often. Developing effective communication channels and a regular cadence of updates and training should be part of every organization's DEI strategy.
Sign up for a free trial of our Diversity, Equity and Inclusion courses.