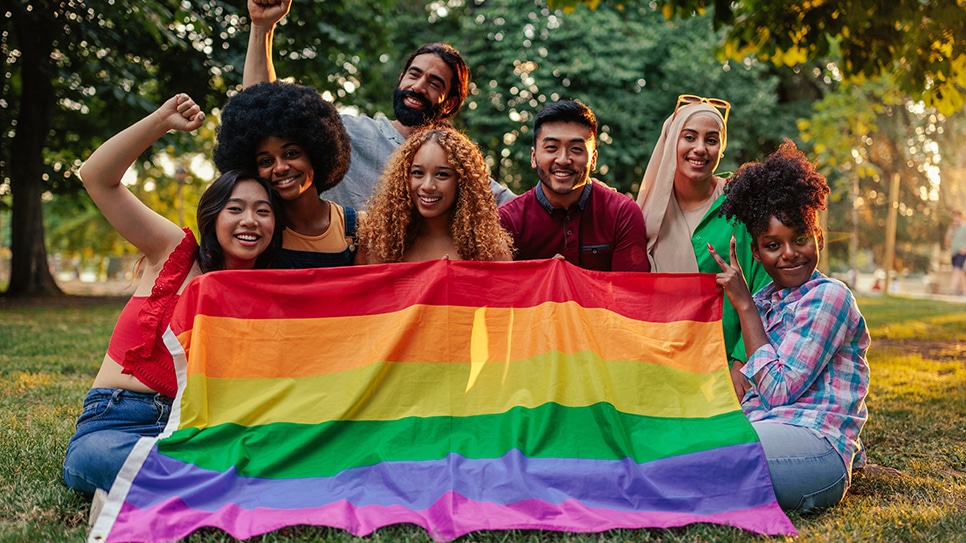 June 8, 2023
Pride Month 2023 is an opportunity for organizations, communities and individuals to show support for the LGBTQ+ community.
During Pride Month and throughout the year, HR professionals can be strategic business partners in creating an inclusive culture that fosters a psychologically safe work environment in which LGBTQ+ employees can bring their authentic selves to work and contribute to the organization's success.
Briefly, the history of Pride Month goes back to June 28, 1969, in New York City, when police raided the Stonewall Inn, a popular gathering place for members of the LGBTQ+ community. When patrons and thousands of protesters decided to fight back, later called the Stonewall Uprising, it became a turning point for the LGBTQ+ civil rights movement.
Today, 53 years later, organizations across industries and geographies recognize the benefits of diversity, equity and inclusion (DEI) — from attracting and retaining talent to higher levels of employee engagement, productivity and customer-driven innovation.
Allyship builds workplace belonging
In a 2022 EY survey of 3,000 US employees, 53% of LGBTQ+ respondents said DEI means a culture that focuses on belonging. When employees feel they belong and their contributions are valued, they can be more productive, motivated and engaged.
Not feeling a sense of belonging undermines what makes a great workplace where individuals and teams can thrive. According to a 2023 Glassdoor survey, nearly 45% of employed LGBTQ+ Americans say they believe being 'out' at work could hurt their careers, and over half (55%) report experiencing or witnessing anti-LGBTQ+ comments by co-workers.
As advocates for DEI, workplace allies speak up about negative behaviors. Allies listen, raise awareness and make people feel safe and supported. Allies ask others about their experiences and take time to understand their perspective.
Psychological safety drives positive changes
Allyship and a sense of belonging go hand in hand with psychological safety — a shared belief among employees that they can speak up with concerns, opinions and ideas, admit mistakes and ask for help without negative consequences. When team members feel psychologically safe, they are more likely to initiate communication and collaboration with managers and coworkers, share challenges and offer creative solutions to problems.
When employees don't feel psychologically safe to speak up or challenge the status quo, it can affect their mental and physical health, level of engagement and whether they choose to leave or stay. A recent Traliant survey of 2,000 full-time US employees revealed that 21.6% of respondents don't feel their workplace promotes psychological safety, while 50.8% said that their work environment promotes burnout.
Managers can exemplify psychological safety in the workplace by regularly checking in with team members, actively listening with empathy, sharing their own experiences and seeking out others with diverse backgrounds, identities and viewpoints.
Insights & Actions
For HR professionals, Pride Month each June is an opportunity to engage leadership and employees in recognizing the contributions of LGBTQ+ employees and highlight year-round activities that foster an inclusive work culture.
As part of a holistic approach to DEI and addressing barriers to inclusion, organizations should regularly train employees and managers on psychological safety, bystander intervention, unconscious bias, and microaggressions; ask for employee feedback through surveys and an anonymous suggestion box; start and support employee resource groups; and encourage managers to schedule informal discussions with team members.
Traliant Training
Fostering an inclusive workplace culture in which all employees feel safe, respected and supported can result in better business outcomes, from recruiting and retention to employee engagement and productivity. Sign up for a free trial of Traliant's interactive training solutions on Diversity, Equity and Inclusion at Work and LGBTQ+Inclusion.