California Consumer Privacy Act (CCPA)
Ensure employees are up to date with California's consumer privacy laws and their role in safeguarding personal information and reducing the risk of costly violations
Better everyday decisions
For-profit companies doing business in California are responsible for complying with the California Consumer Privacy Act (CCPA) and the California Privacy Rights Act (CPRA) — laws that gives consumers more control over how their personal information is collected, handled and shared.
This course covers these topics and more:
Businesses that are affected by the CCPA & CPRA
Types of protected personal information
What is sensitive personal information
Consumer rights
Limitations on the use of consumer information
Risk assessments and security audits
Business requirements
Overview
California Consumer Privacy Act (CCPA) Training
The California Consumer Privacy Act (CCPA) and the California Privacy Rights Act (CPRA), gives California residents more control over how businesses collect, use, share and sell their personal information and sensitive personal information.
Examples of personal information include a consumer's name, email address, records of products purchase and internet browsing history. Sensitive personal information may include certain identifiers, such social security numbers, account log-ins, passwords, geolocation and information about racial or ethnic origin.
Employees across many business operations should be aware of both the CCPA & CPRA requirements and any updates to the organization's policies and procedures. As part of an organization's data privacy and information security program, CCPA & CPRA training is a valuable tool to educate employees on how to protect consumers' privacy rights and where to seek guidance when questions arise.
Online Training
California Consumer Privacy Act (CCPA)
This 30-minute course introduces managers and employees to the basics of the California Consumer Privacy Act (CCPA) and explains the California Privacy Rights Act (CPRA). Information is presented in short episodes that clearly explain the rights, duties and obligations these laws create and how they impact California consumers and the organizations that do business in California. Interactive challenges, viewer emails and tweets reinforce key concepts and address common questions.

The Traliant difference
Our modern, interactive approach to online compliance training combines up-to-date content and eLearning strategies and technology to raise awareness, motivate positive behavior and foster respectful, inclusive workplaces. Traliant courses are mobile-optimized for access on any device and can be customized to reflect your organization's industry, policies, culture and branding.
Learn more about our training methodology
You may be interested in other courses from the same topic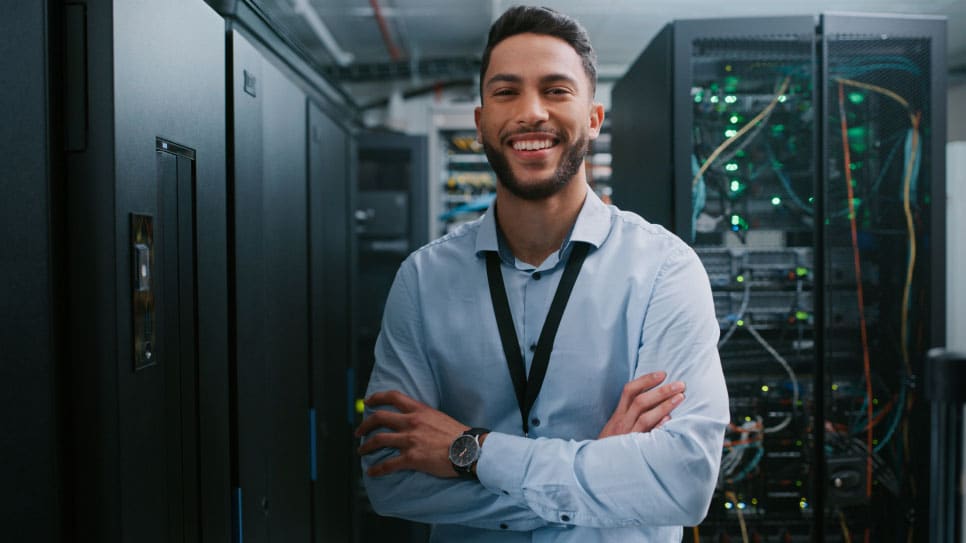 Cybersecurity and data privacy
6 courses
Protect data and prevent cyberattacks.

Though the CCPA'S guidelines may seem complex, training can introduce competency around this topic for all employees, helping them understand its reasoning and protect customers and the business.
Help your employees make the right decisions, at the right moments