Working from Home and the Hidden Hazards
How employers meet their legal responsibility to keep employees working remotely healthy, safe and productive.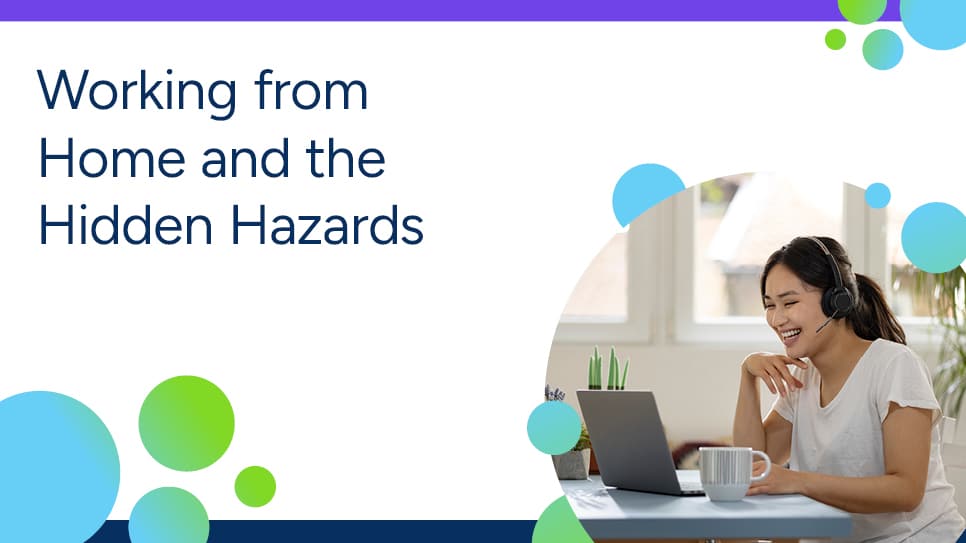 Working from home can present various hidden hazards that can affect physical, mental and emotional well-being. By being mindful of these hazards and taking proactive measures to mitigate them, such as deploying hazard safety awareness training, organizations can create a safe and productive work-from-home environment.
Get our free report, "Working from Home and the Hidden Hazards" exploring the steps employees can take to perform a job hazard analysis, and other practical workplace safety measures that organizations can implement to protect workers and prevent lawsuits, fines and costly claims.
In this report, we discuss:
Importance of Workplace Safety

Ergonomic Concerns
Slips, Trips and Fall Hazards
Housekeeping in the Workplace
Electrical Safety
Fire Extinguisher Safety
Drugs and Alcohol
Psychological Safety

Safety Hazards
The Role and Importance of Safety Training
About Traliant
Traliant, the industry leader in compliance training, offers online safety courses on common EHS topics such as Ergonomics, Slips, Trips and Falls, Housekeeping, Electrical Safety, and Fire Extinguisher Safety as well as additional courses to promote a healthy, safe working environment such as Psychological Safety at Work and Drugs and Alcohol in the Workplace. Mobile-optimized and designed for modern workforces, Traliant's training incorporates bite-sized modules with realistic video scenarios, engaging exercises and knowledge checks to maximize learning and retention.
Traliant currently serves over 8,000 organizations across industries. Backed by PSG, a leading growth equity firm, Traliant is ranked on Inc.'s 2021 and 2022 list of the 5000 fastest-growing private companies in America, and on Deloitte's 2021 Technology Fast 500.