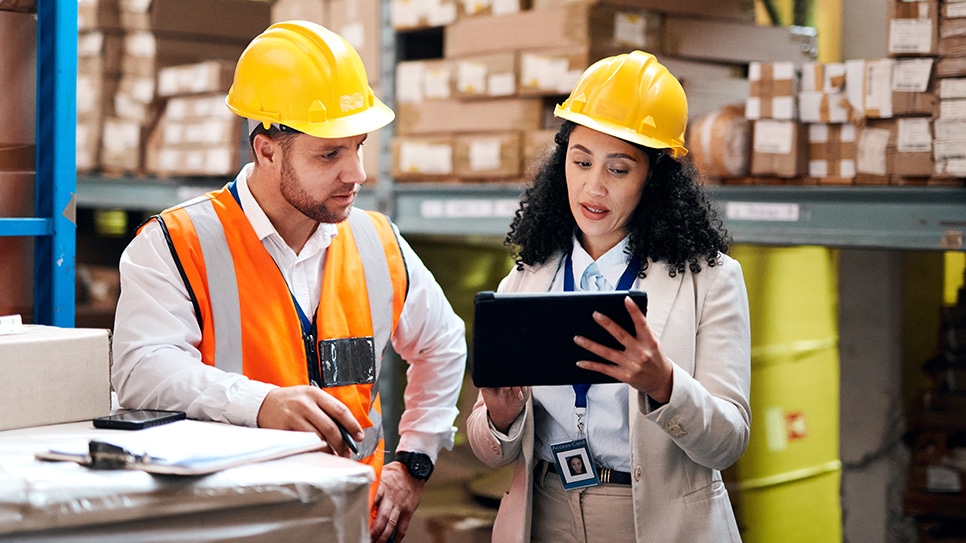 August 2, 2023
If you employ a warehouse, processing facility, distribution center or retail establishment, you need to pay attention to an OSHA national emphasis program (NEP) announced last month.
As part of the new three-year NEP, OSHA will conduct increased safety inspections across the logistics and supply chain industry, which plays a crucial role in the movement and storage of goods and employs more than 1.9 million people. Why? OSHA says warehouses, processing and distribution centers, parcel delivery/courier services and retailers have experienced higher rates of occupational injuries and illness.
Incidents are frequently related to powered industrial vehicle operations, material handling and storage, walking and working surfaces, means of egress and fire protection, as well as heat and ergonomic hazards. Although NEP inspections will focus on these hazards, OSHA says it will expand inspection scope if evidence is found that violations exist in other areas.
"Our enforcement efforts are designed to do one thing: lead to permanent change in workplace safety."
Doug Parker, Assistant Secretary for Occupational Safety and Health
In preparation of OSHA inspections, companies should proactively:
Conduct a comprehensive review of their workplace's health and safety practices to ensure compliance with relevant OSHA standards and address any identified deficiencies promptly.
Provide workplace training to raise awareness of common safety hazards in warehouses and distributions. Traliant suggests training on:
Ensure all safety-related documentation, including training records, hazard assessments, and incident reports, are up to date and readily accessible.
Traliant also recommends that employees and managers complete an introductory course on OSHA to know how to respond to an inspector, complete a Job Hazard Analysis (JHA) and create a Hazard Map highlighting areas that are affected by or susceptible to a particular hazard.
Taking these steps as part of a comprehensive EHS plan helps demonstrate to OSHA that an employer is committed to fostering a health and safety culture built on continuous improvement.
Traliant Environmental, Health and Safety Training Library – Get A Free Course Trial