Workplace Housekeeping Training for Employees and Businesses
Housekeeping is a critical aspect of workplace safety that involves keeping workspaces clean, organized and free of potential hazards.
Better everyday decisions
Employees who understand the importance of keeping their workspace free of clutter and obstacles reduce the risks of accidents and have better focus and concentration for improved productivity.
Housekeeping covers these topics and more:
What is housekeeping?
Areas of focus and best practices
Why paying attention to housekeeping at work is important
Purpose and benefits of workplace housekeeping
Elements of an effective housekeeping program
Overview
Benefits of Workplace Housekeeping Training
Workplace safety incidents are reduced by as much as 90% when steps were taken to improve housekeeping practices, according to a recent study by the International Journal of Industrial Ergonomics.
For example, cleaning up spills, clearing walkways, and organizing materials reduces the risk of slips, trips and falls. Properly storing and disposing of flammable materials and regularly inspecting electrical systems can prevent fires. Proper ventilation can improve indoor air quality and prevent respiratory problems caused by dust, mold and other allergens.
Training employees on good housekeeping practices not only prevents workplace injuries and illnesses but increases workplace efficiency by making it easier to find tools and materials, while also reducing hazards to improve workplace safety.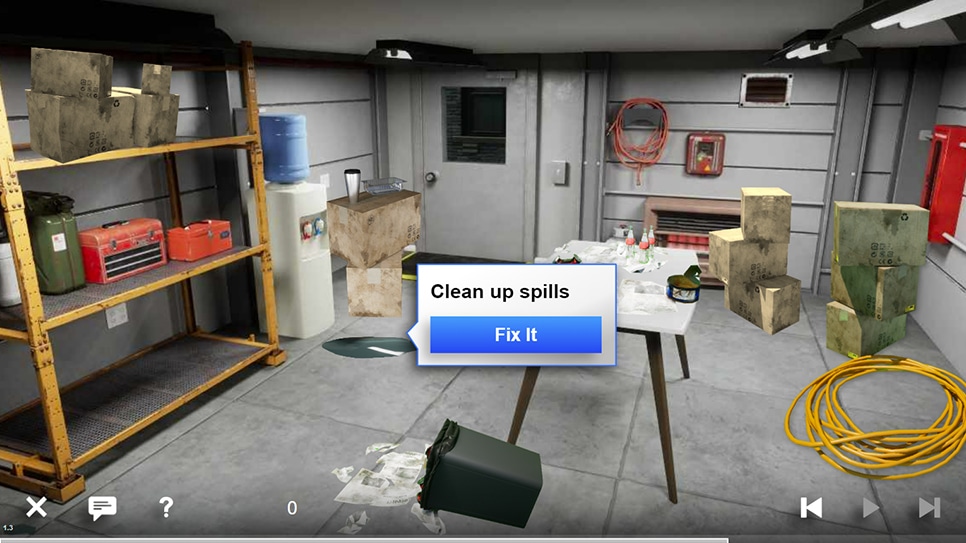 Online Training
How Employee Workplace Housekeeping Training Works
Traliant's Housekeeping training is a 20-minute course covering how to maintain good housekeeping in different work environments and ways to help prevent workplace falls, fires and health hazards through housekeeping protocols. It provides simple yet effective best practices that every employee can do to keep their work environment safe, healthy and productive.

The Traliant difference
Our modern, interactive approach to online compliance training combines up-to-date content and eLearning strategies and technology to raise awareness, motivate positive behavior and foster respectful, inclusive workplaces. Traliant courses are mobile-optimized for access on any device and can be customized to reflect your organization's industry, policies, culture and branding.
Learn more about our training methodology
You may be interested in other courses from the same topic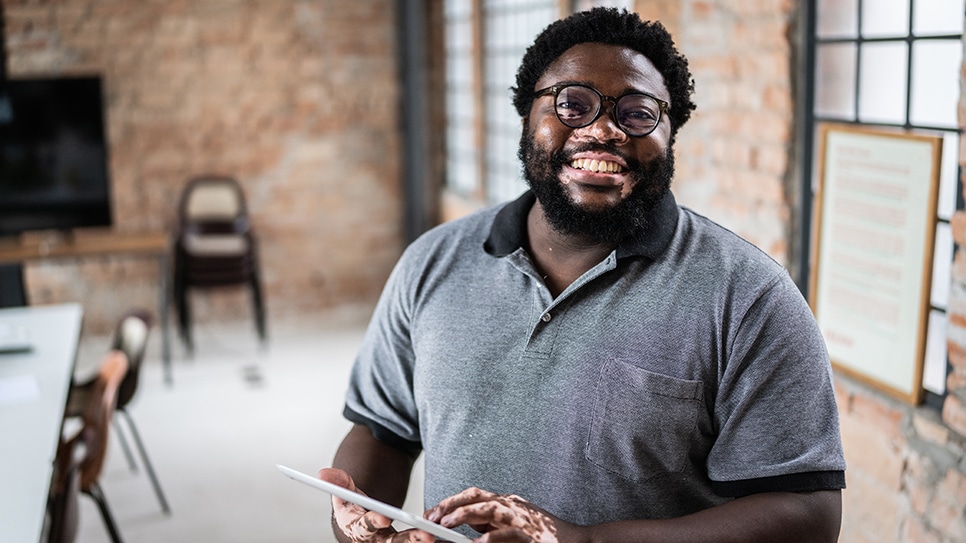 Environmental, Health and Safety Training
11 courses

When employees follow good housekeeping habits in their workspace, they are healthier, safer and able to be more productive to improve an organization's performance.
Help your employees make the right decisions, at the right moments