Avoiding Insider Trading Training
Insider trading directly affects public confidence in the securities market and can happen at any level of your organization. When employees know their responsibilities, they can help protect themselves and the business.
Better everyday decisions
Teams will learn practical and applicable information that helps them to recognize, understand, avoid, and report insider trading based on your policies.
Topics covered include:
What is insider trading
Why insider trading is illegal
What is considered "material, nonpublic information"
Who can commit insider trading
The penalties for insider trading
The special rules for trades made by certain corporate insiders, and
How to report concerns about insider trading
Avoiding Insider Trading Training
Insider trading is a serious crime with serious consequences for individuals and companies. Because insider trading undermines the public confidence in the securities market, the Securities and Exchange Commission (SEC) makes detecting and prosecuting insider trading violations a priority. Both small and large transactions can result in SEC investigations and costly lawsuits. Further, an "insider" doesn't have to be a senior executive.
There are many examples of charges and penalties against employees at all levels, friends, family members, business associates and others who make trades based on material, nonpublic information (MNPI).
Training employees on their responsibilities to prevent insider trading is an important step in complying with insider trading laws and reducing the risk of insider trading violations.
Why Train?
Companies should provide periodic training on how to avoid insider trading to all employees. Insider trading isn't just a risk for senior executives or large shareholders. Any employee can violate insider trading laws if they learn of "material, nonpublic information" and trade based on that information. Employees can also violate insider trading laws if they tip off friends or family members and they make such trades.
Because insider trading is a crime, it can tarnish an organization's reputation and threaten the future profitability of the company. It can also pose a legal risk to the company, which can face disruptive and expensive investigations that can lead to significant fines and penalties.
While most employees do not have malicious intent, they may inadvertently violate insider trading laws if they do not receive training on how to comply with the nuances of these laws. As a result, public companies, and businesses that may learn of material, nonpublic information about public companies, should provide all their employees with practical training on how to comply with insider trading laws.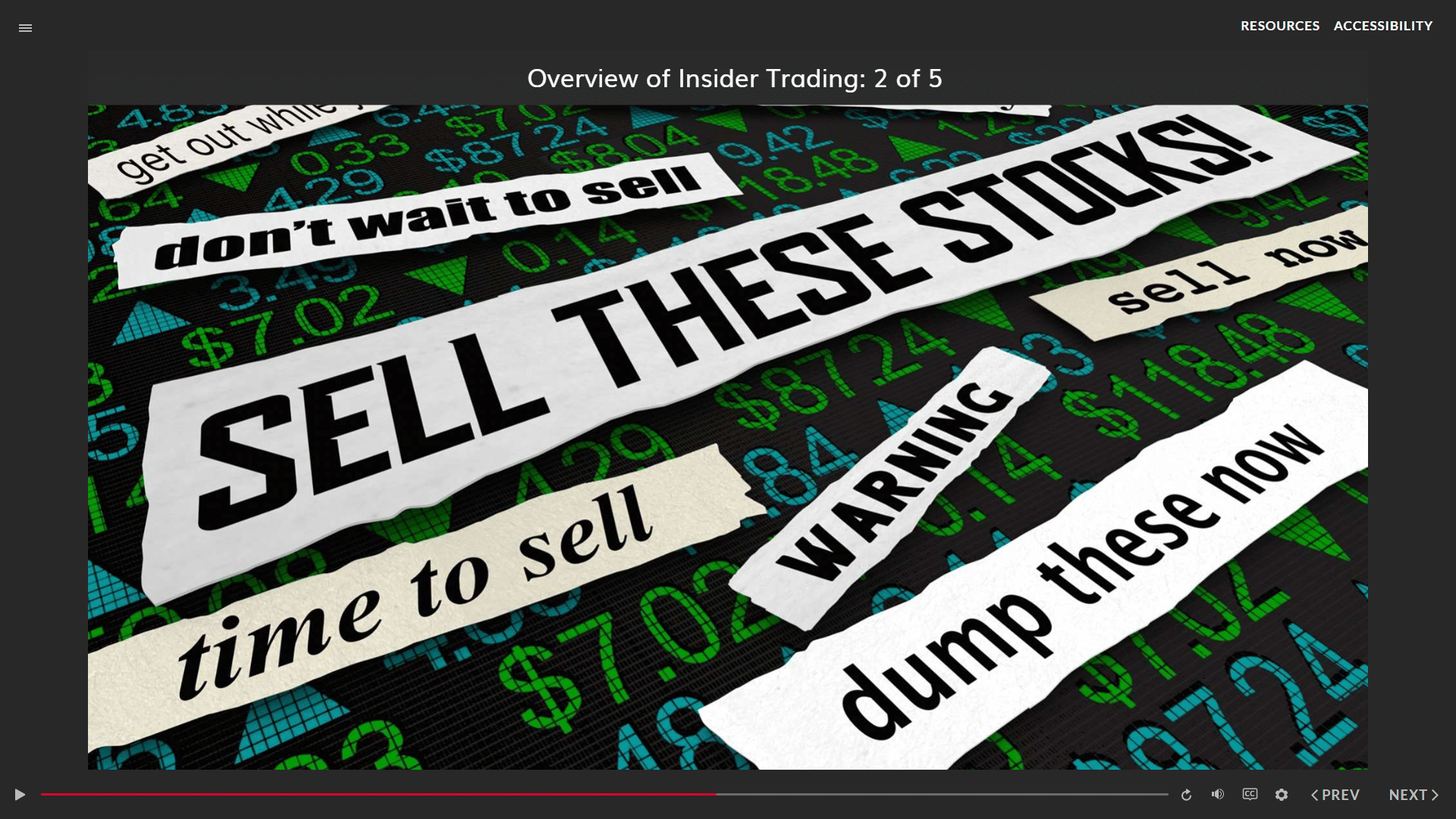 Online Training
Avoiding Insider Trading
Traliant's Avoiding Insider Trading training is a 20-minute course that explains insider trading, including the use of material, non-public information (MNPI), and how to steer clear of this unlawful conduct. This course is for anyone working in either a public or private organization that needs to be aware of and respect the laws governing insider trading. Through engaging, interactive content and real-world scenarios, employees gain a deeper understanding of illegal trading and best practices to effectively identify and prevent illegal activities.
The Traliant Difference
Proven effective training
Traliant creates modern, interactive training courses to help organizations meet the challenges of today's workplace.

Instructional Design
We've applied the latest in learning innovation to ensure that learners have a positive experience and retain the knowledge for future recall.
Learn More

Customization
We can quickly and efficiently customize the content and images to be unique to your organization.
Learn More

Accessible to Users with Disabilities
Traliant provides an inclusive experience for all users, including those with disabilities, by going beyond Section 508-C standards and offering WCAG 2.1 AA.

The Traliant difference
Traliant is dedicated to creating interactive compliance training for a diverse, mobile workforce. Our Avoiding Insider Trading course explains the concept of illegal insider trading and what employees need to know and do to avoid the serious consequences of violating insider trading laws.
Learn more about our training methodology
You may be interested in other courses from the same topic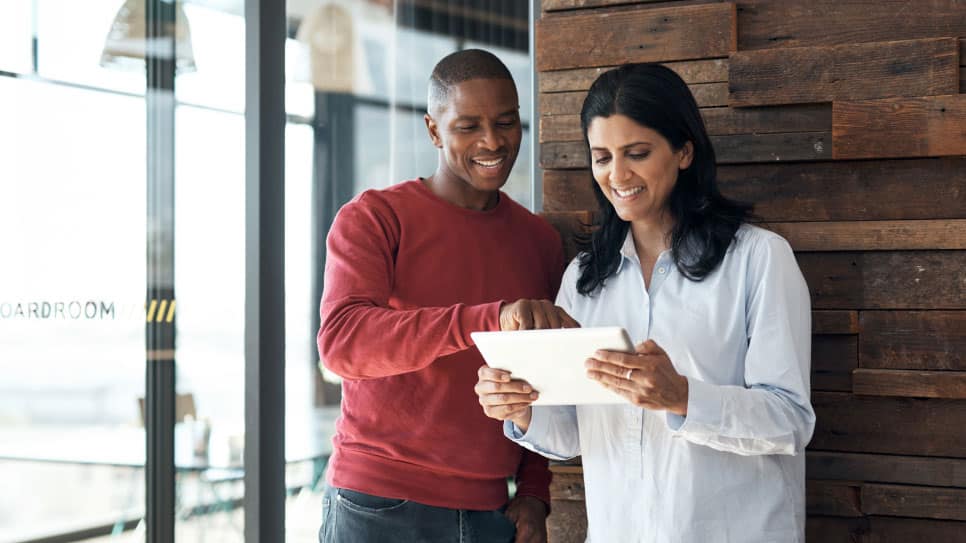 Corporate Compliance and Ethics
11 courses
Connecting employees to your core values.

Protecting your business against insider trading requires creating awareness among all your employees, enabling them to be confident in their compliance and empowered to reduce violations that create harm.
Help your employees make the right decisions, at the right moments