Providing guidance on the rules and procedures of US Import Regulations is an important step in maintaining uninterrupted business workflows and complying with import requirements.
Better everyday decisions
Through training and awareness, employees understand their roles and responsibilities in following import rules to support safe business practices and reduce the risk of violations and penalties.
The course covers:
US Customs and Border Protection (CBP) and shared responsibility
Key import control issues
Overview of federal agencies involved in import control
Product classification
Customs valuations
County of origin
Intellectual property protections
Types of import sanctions
Import compliance programs
Consequences of violating import laws
Overview
US Import Regulation Training
US import regulations are the laws, rules and requirements that govern how imports are brought into the United States. Multiple government agencies and requirements can be involved, depending on what, why and how goods enter the country. The US Customs and Border Protection (CBP) agency has primary responsibility for regulating international trade and helping importers understand and comply with import requirements and laws.
While most organizations with significant import activities have specific practices, procedures and a designated team in place, everyone has a role to play in understanding and following import rules.
As part of a comprehensive import compliance program, import regulation training is one of the positive steps organizations can take to raise awareness and foster business behaviors that help reduce the risk of violations and penalties.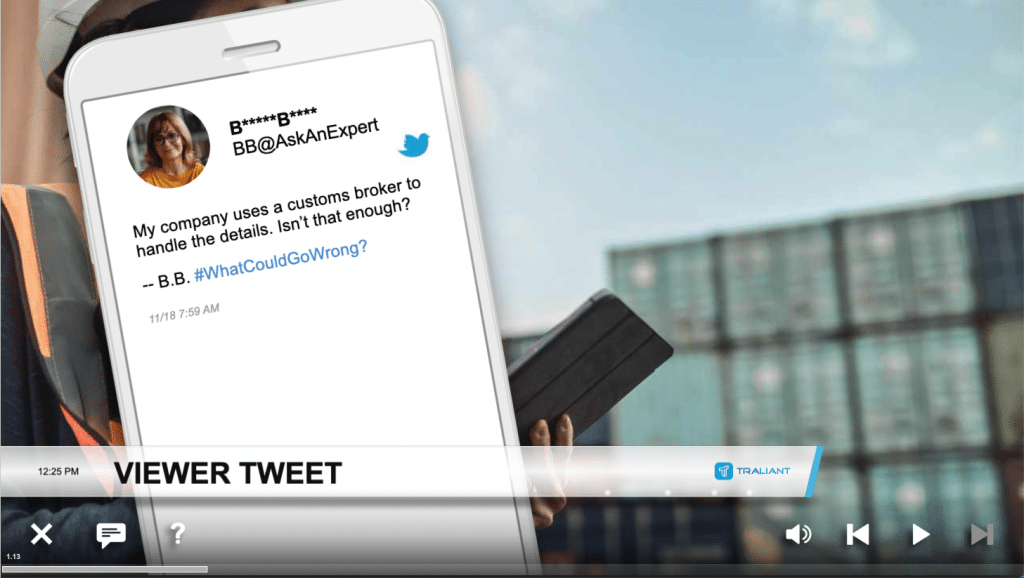 Online Training
US Import Regulation
US Import Regulation is a 20-minute, interactive course that introduces managers and employees to the basic concepts and terms of US import controls. A video host guides learners through brief episodes that cover key aspects of the import process.   Interactive challenges, 'spot the issue' segments and viewer email and tweets keep learners engaged, address common questions and boost knowledge retention.
Traliant also offers a companion course on US Export Controls, which covers the key concepts, procedures and agencies involved in the transfer of strategically important information, software, technologies and commodities.

The Traliant difference
Our modern, interactive approach to online compliance training is designed to help organizations create safe, ethical workplace cultures of respect and inclusion. Traliant courses are mobile-optimized for access on any device and can be customized to reflect your organization's industry, policies, culture, branding and leadership message.
Learn more about our training methodology
You may be interested in other courses from the same topic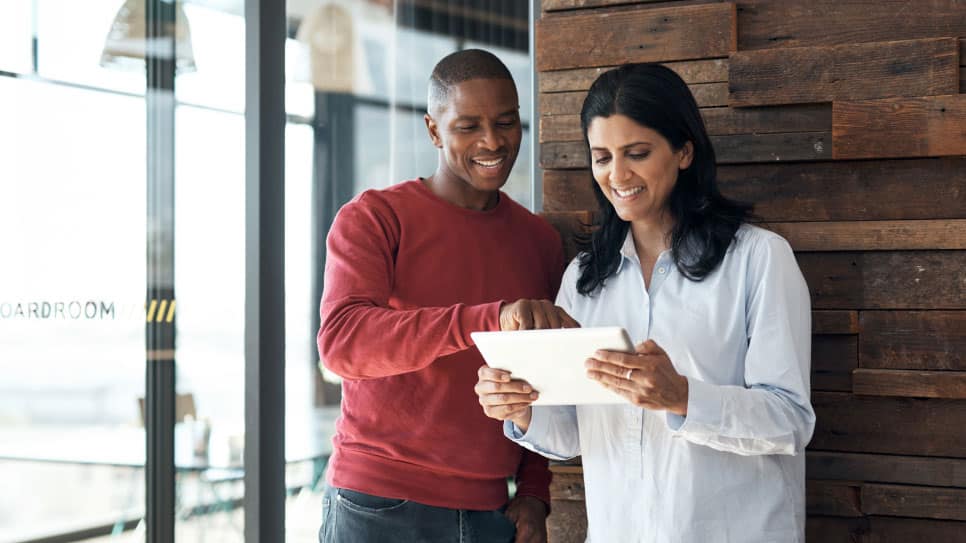 Corporate Compliance and Ethics
11 courses
Connecting employees to your core values.


Reduce the risk of mishaps and unnecessary penalties by equipping your employees with essential insights and tools to navigate complex import regulations.