Help your employees feel confident in navigating US laws and regulations to avoid violations and advance through compliance.
Better everyday decisions
With increased awareness and the right knowledge, employees will be better equipped to handle complex export control laws, ensuring risk-free business operations that contribute to your business' long-term success.
Export Controls Training covers:
What is an export?
Export control terms and concepts
ITAR – International Traffic in Arms Regulations
EAR – Export Administration Regulations
OFAC – Office of Foreign Assets Control
Compliance
Red flags
Consequences of noncompliance
Overview
Export Controls Training
Export controls are US laws and regulations that control the transfer of certain strategically important information, software, technologies and commodities. The laws are designed to protect national security and advance foreign policy by ensuring certain exports are kept out of the hands of unauthorized users. The penalties for violating export control laws can result in significant civil and criminal penalties, including fines up to $1 million per violation.
As part of a comprehensive export compliance program, export controls training helps reduce the risk of violations and costly fines by raising awareness of the types of items that are controlled, the applicable laws and regulations, and the importance of complying with an organization's export control policy and procedures.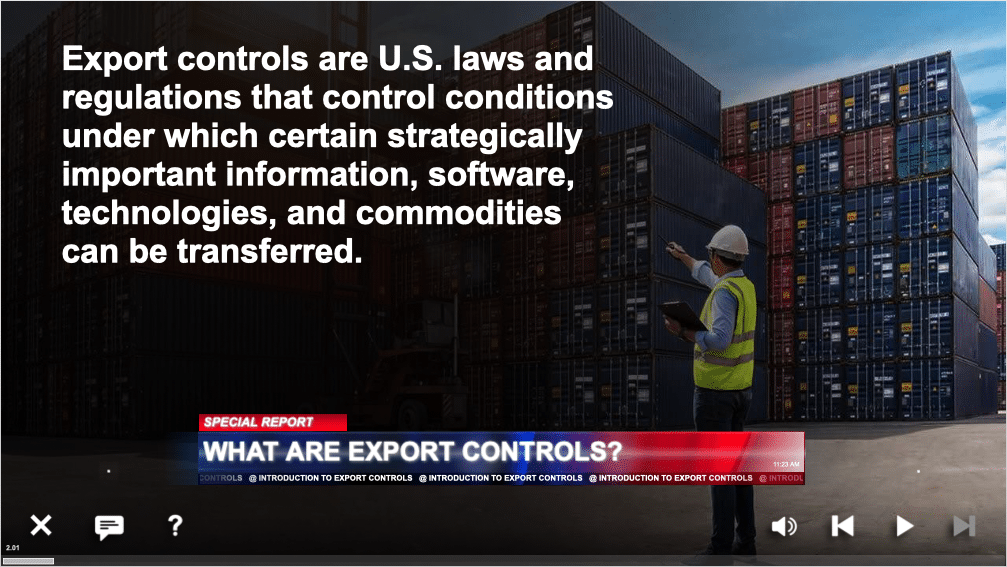 Online Training
Export Controls
Export Controls is a 30-minute course comprised of six episodes covering important topics related to export controls. Presented in a modern and engaging format, the training explains basic concepts and terms, the role of US departments and agencies involved in export laws and regulations, red-flag issues, sanctions, compliance, and other useful information. Interactive exercises, real-world examples and Viewer Mailbag and Twitter Q&A segments reinforce key concepts and promote knowledge retention. An acknowledgement form and the organization's export controls policy are included.

The Traliant difference
Traliant is dedicated to creating interactive compliance training for a diverse, mobile workforce. Our Export Controls training covers essential topics related to export controls and helps raise awareness of the importance of complying with export control laws and avoiding the risk of violations.
Learn more about our training methodology
You may be interested in other courses from the same topic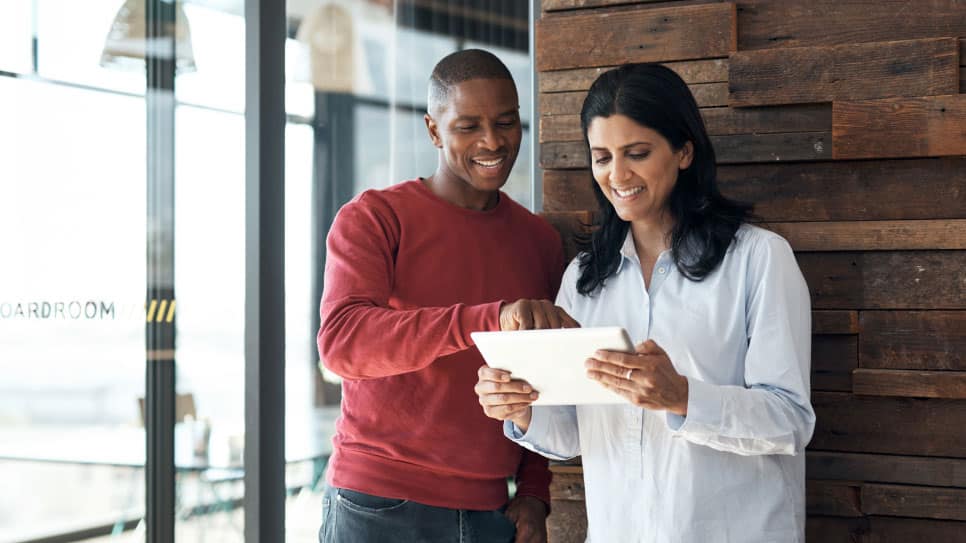 Corporate Compliance and Ethics
11 courses
Connecting employees to your core values.

Export controls manage the transfer of strategically important goods and services, but they also protect your industry. Improving your teams' awareness and compliance with these laws helps advance your business.
Help your employees make the right decisions, at the right moments