Microaggressions in Healthcare
Microaggressions affect workforce health, morale, and productivity. Help your healthcare employees choose the right behaviors and create a stronger workplace through mutual respect.
Better everyday decisions
Introduce compassion and understanding to employee interactions and decision-making, through awareness of the negative impact of everyday slights and snubs.
Employees and managers learn the following
What are microaggressions
Hidden messages microaggressions send
Forms and types of microaggressions
Effects of microaggressions on the organization
Identifying microaggressions
Microaffirmations
Overview
What are microaggressions?
While the term microaggression has been known in the psychology world for over 50 years, it's now part of the broader conversation on workplace diversity, inclusion, and unconscious bias.
Microaggressions are everyday verbal, nonverbal, and environmental slights, snubs, or insults, whether intentional or unintentional, that communicate hostile, derogatory, or negative messages to people based solely upon being members of a marginalized group, according to Dr. Derald Wing Sue, a professor of counseling psychology at Columbia University and a pioneer in the study of microaggressions.
While microaggressions may appear to be harmless or even seem like a compliment (telling a person of color "you are so articulate"), they contain demeaning hidden messages that often stem from unconscious biases. Employees who are frequent targets of microaggressions can experience health problems, burnout, and other negative effects from what's been called a "death by a thousand cuts." And with more employees now working from home, it's important to raise awareness that microaggressions can occur on live chats and video meetings, too.
As one of many steps organizations can take to improve workplace culture, training can motivate employees to recognize microaggressions and respond in ways that can lead to positive change, whether they are a target, a bystander, or a microaggressor.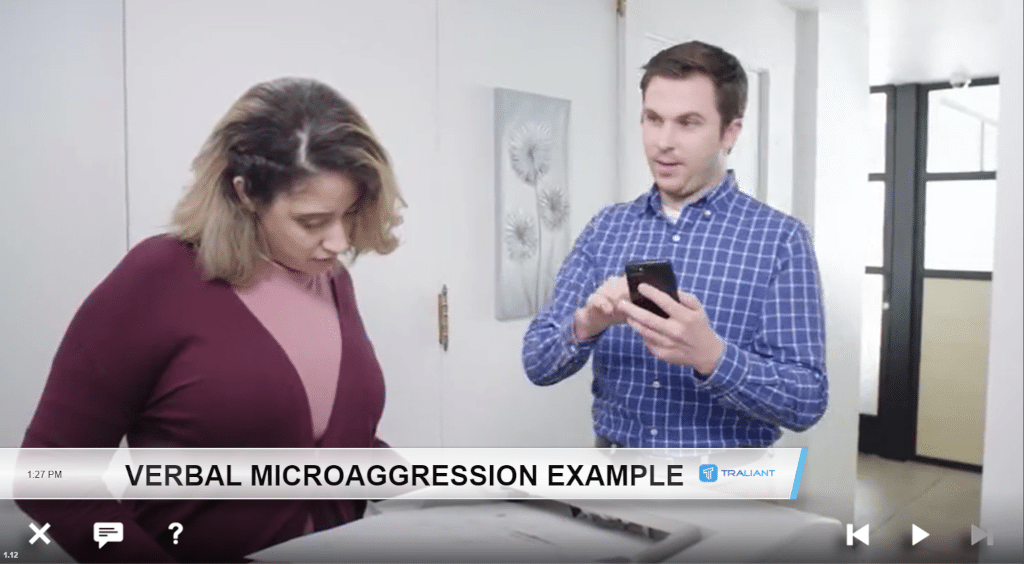 Online Training
Microaggressions in the Workplace - Healthcare
This 15-minute training, designed for all employees, explains microaggressions and the effect they can have on others, examines why certain remarks are considered microaggressions, and provides guidance for responding to microaggressions in a positive and effective manner.

The Traliant difference
From preventing sexual harassment and discrimination to preparing employees to return to work during COVID-19, Traliant is dedicated to creating modern, interactive training to help organizations meet the challenges of today's diverse workplace and foster a respectful, inclusive culture.
Learn more about our training methodology
You may be interested in other courses from the same topic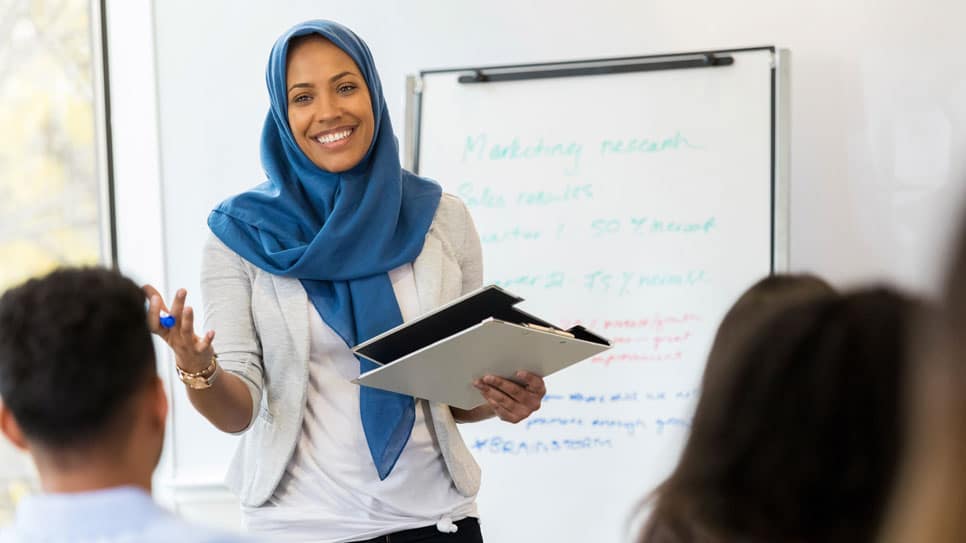 Diversity, Equity, and Inclusion
5 courses
All courses are available in a Healthcare version.

Just as acknowledging employees' contributions lets them know when they're doing well, preventing everyday slights—intentional or not—by developing  empathy and listening skills can improve individual and team performance and help your business operate mindfully.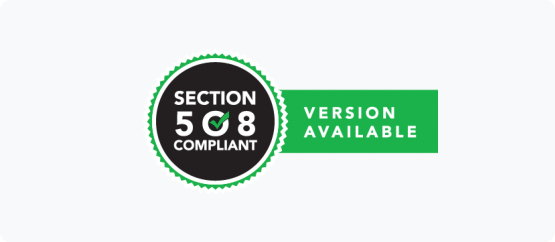 Section 508 Compliant version
Built for everyone
There is nothing more inclusive than providing an easy, consistent, and accessible experience for all of your employees. Traliant provides Section 508-Compliant training that detects and adapts to the individual learner. Our Microaggressions in the Workplace course is designed to accommodate a range of auditory, visual, intellectual, and kinesthetic abilities.
Help your employees make the right decisions, at the right moments