Sexual Harassment Training - International Edition
Harassment and discrimination are pervasive problems that impact employee wellbeing and performance. Train your employees on the appropriate behavior to ensure a safe environment for all individuals in your organization.
Better everyday decisions
A workplace of mutual respect helps to protect your overall reputation and attract new employees while retaining the ones that have been loyal to your company for years.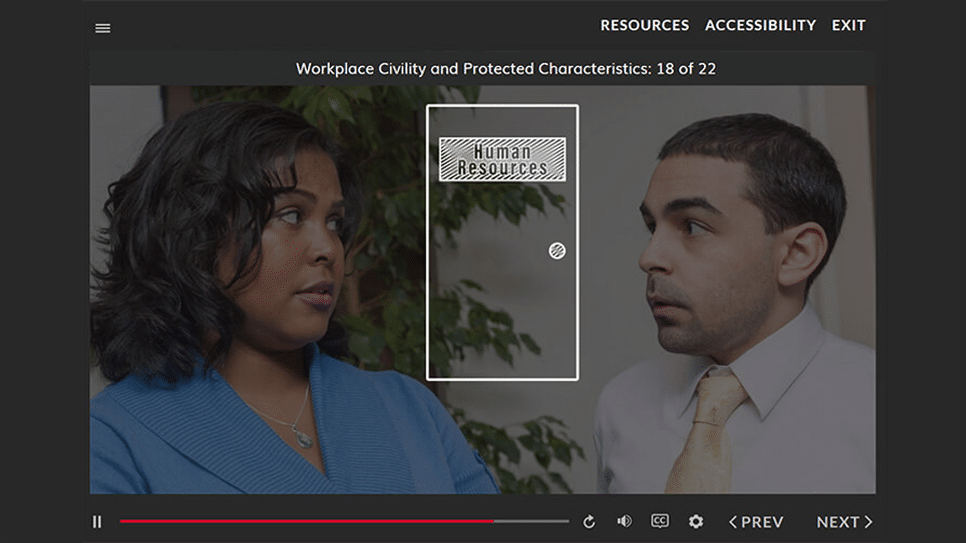 Preventing Workplace Harassment: International Edition covers these topics and more:
Different forms of sexual harassment
Understanding and preventing retaliation
Discrimination
Civility
Bullying
Hostile work environment
Bystander intervention
Consensual relationships
What is not harassment
Misuse of social media
Supervisors duties
Responding to complaints
Overview
Preventing Discrimination and Harassment Training
Fostering a workplace culture that is free of sexual harassment, discrimination and retaliation is among the top challenges for employers today. For organizations with a diverse and distributed workforce, it can be especially challenging. Left unchecked, bad behavior can result in costly claims and penalties and other negative consequences that can hurt global recruiting and retention, employee health and morale, customer trust, organizational reputation and the bottom line.
An important step in reducing the risk of sexual harassment and other misconduct is providing employees with regular, interactive training. The right training program can be both a practical and strategic tool for organizations to communicate their expectations for ethical behavior and empower employees to recognize, report and prevent incidents of harassment and discrimination they may experience or observe.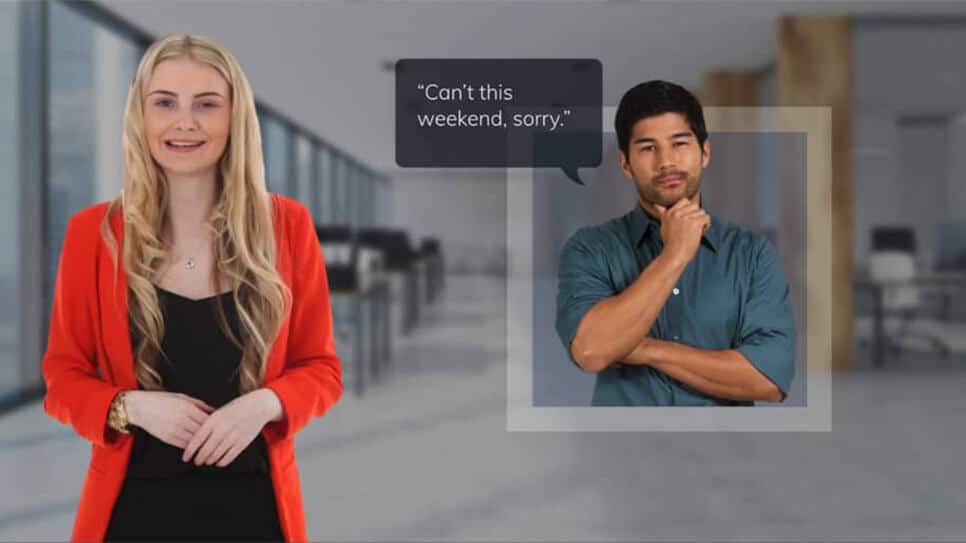 Online Training
Preventing Workplace Harassment – International Edition
Traliant's Preventing Workplace Harassment training is a 45-minute course that helps learners recognize and prevent incidents of harassment. The course covers not just sexual harassment, but all forms of workplace harassment, discrimination and retaliation.
Additionally, a policy review and acknowledgement can be added to the course. Users can be required to certify that they have read and understood your sexual harassment prevention policy, which is included in the training. Traliant can include a "Policy Review" exercise where users are required to search your sexual harassment prevention policies to find the answers to questions relating to your policies.
Key Features
Go Beyond "Check-the-Box" Training with Traliant
It's time to move beyond the traditional "check the box" mentality and embrace a new era of online compliance training that truly empowers your employees.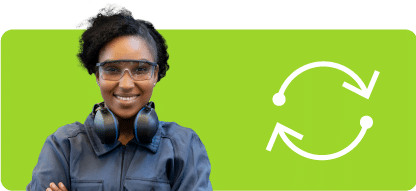 No Reruns
A new course is provided each year at no cost so your employees aren't forced to take the same training year after year.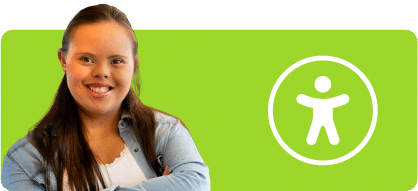 Accessible to Users with Disabilities
Traliant provides an inclusive experience for all users, including those with disabilities, by going beyond Section 508-C standards and offering WCAG 2.1 AA.
Translations
Training is available in English, Spanish and is supported in over 100 languages.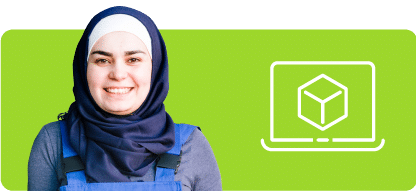 Instructional Design
A story-based approach with an engaging design focuses on the nuances of "gray areas."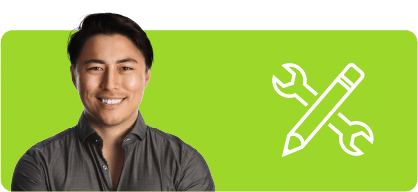 Course Customizations
Tailor courses to include your logo, relevant policies, workplace images, and more. Traliant can even customize the course with scenarios that take place in your own workplace environment.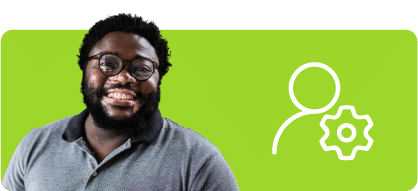 Course Administration
Traliant makes it simple to roll out training to your workplace and provide technical support directly to your employees at no additional cost.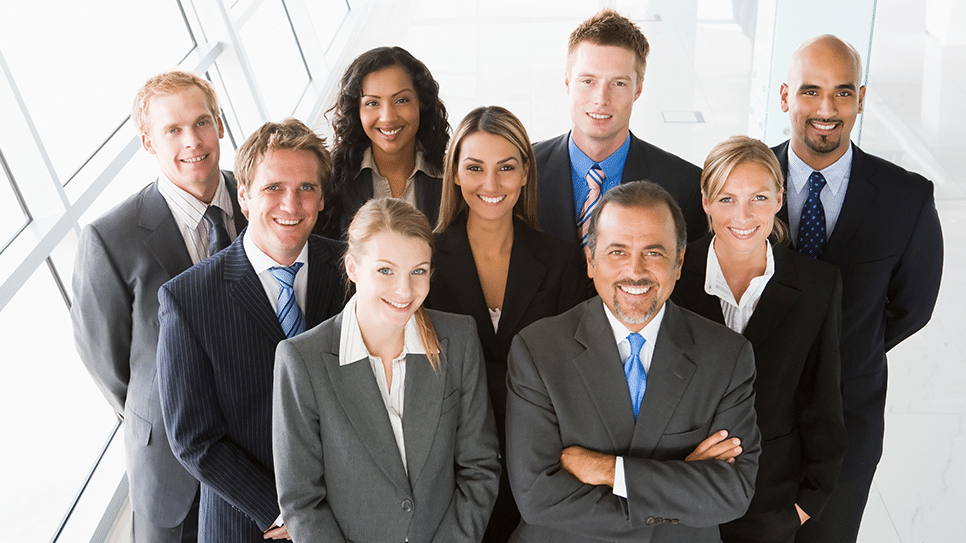 Compliance Expertise
Required Legal Expertise for Training
State laws and court decisions from around the country require employers to ensure their training is developed and delivered by legal experts. For example, California's mandatory sexual harassment training laws (SB 1343, SB 396, and AB 1825) specifically require that training providers must have "expertise in the prevention of harassment, discrimination, and retaliation." Moreover, workplace training providers must also have expertise in the prevention of "harassment based on gender identity, gender expression, and sexual orientation." The trainer provider must be an attorney, professor, instructor, human resource professional or harassment prevention consultant with at least two years of expertise in employment law or harassment prevention.
Traliant's in-house legal expertise ensures our training courses are legally accurate and up-to-date with changes in the law. Traliant's Chief Strategy Officer, Michael Johnson, is one of the leading experts in harassment law in the country. A former U.S. Department of Justice attorney and a graduate of Harvard Law School, Mr. Johnson brought one of the DOJ's first class-action style sexual harassment lawsuits. He has provided training and consulting to organizations such as the Equal Employment Opportunity Commission, Google, the United Nations, and the World Bank. Michael leads our Compliance Advisory Team, whose members have decades of experience practicing employment law for large law firms and Fortune 500 companies.
Learn More
You may be interested in other courses from the same topic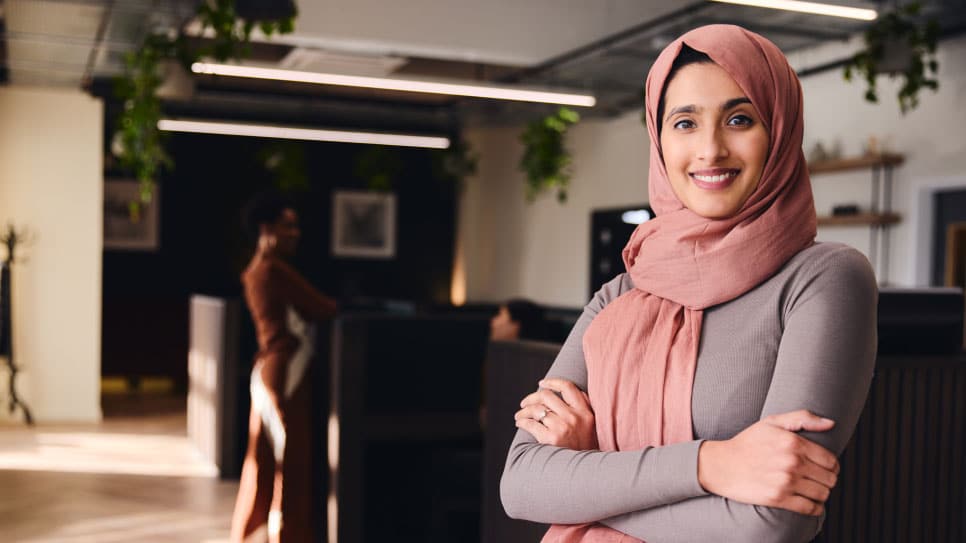 Discrimination and Harassment
3 courses
Address and prevent workplace misconduct.

Introduce respect and kindness to employee interactions, and cultivate a safe working environment based on inclusion and mutual understanding to help your organization thrive.

The Traliant difference
Compliance training is too important to be boring. That's why our workplace harassment prevention training uses the best elements of storytelling, video technology and online training strategies to engage employees and managers and inspire positive behavior. Online sexual harassment training that is up-to-date and relatable to your workforce can ensure your company complies with anti-harassment training requirements while reinforcing your policies, procedures, and initiatives to end this pervasive workplace problem and create a respectful, harassment-free culture.
What Our Customers are Saying About Sexual Harassment Training
Help your employees make the right decisions, at the right moments