Modern Slavery in Supply Chains
Modern slavery in supply chains affects 1 in every 200 people. Understanding the causes and impacts of this problem and training teams to manage associated risks is the ethical course of action for any organization today.
Better everyday decisions
Employees will understand the widespread and ingrained nature of modern slavery and learn compliance tools to identify and report exploitation in the supply chain, creating a safer and healthier workplace for all.
The course covers these topics and more:
What modern slavery is and why it occurs
Impact of COVID-19 on modern slavery
Different types of modern slavery
Industries most affected
Red flags
Actions to combat modern slavery
Human trafficking
Inspections
Due diligence checks on suppliers
Internal and external reporting
Overview
Modern Slavery in Supply Chains Training
Modern slavery is a serious global problem that routinely occurs in supply chains, affecting 1 in 200 people and generating an estimated $150 billion in illicit profits each year. Strong competition, low-profit margins and the demand for cheap labor are among the key factors driving the exploitation of vulnerable people in global supply chains.
COVID-19 has worsened the problem. One of the effects of the economic impact of the pandemic on families is an increase in the number of children and adults who are at risk of being targets of modern slavery and human trafficking.
Implementing modern slavery in supply chains training and a supplier code of conduct are important steps in an organization's ability to manage the risks associated with modern slavery and human trafficking and ensure an ethical, safe and healthy work environment for all employees.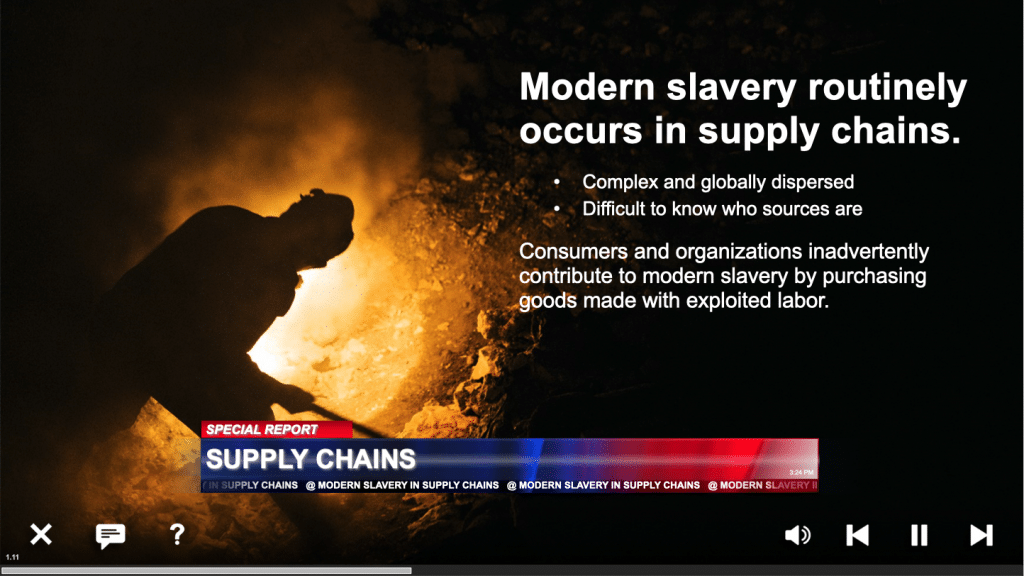 Online Training
Modern Slavery in Supply Chains
This 20-minute interactive course is designed to help employees in procurement and other areas understand and manage the risks of labor exploitation in supply chains. The course explains what modern slavery is, provides examples of modern slavery practices and equips employees with practical information and steps to identify red flags with suppliers and report their concerns. eLearning interactions reinforce key concepts related to modern slavery and answer common questions. A certificate of completion is included.  This course supports Traliant's Supplier Code of Conduct Training.

The Traliant difference
Our modern, interactive approach to online compliance training combines up-to-date content and eLearning strategies and technology to raise awareness, motivate positive behavior and foster respectful, inclusive workplaces. Traliant courses are mobile-optimized for access on any device and can be customized to reflect your organization's industry, policies, culture and branding.
Learn more about our training methodology
You may be interested in other courses from the same topic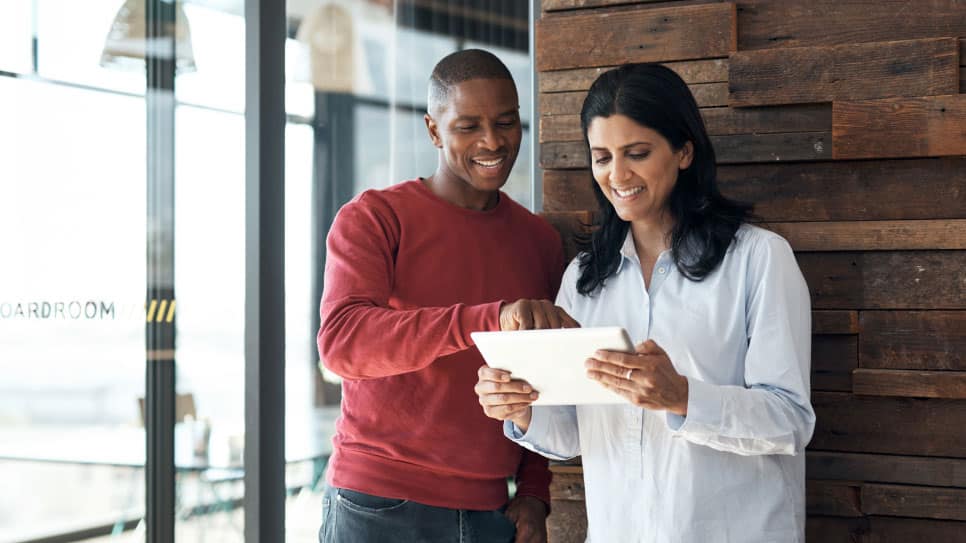 Corporate Compliance and Ethics
11 courses
Connecting employees to your core values.

The responsibility to address modern slavery falls on all employees that touch the supply chain. With the right training, employees can advance an ethical code of conduct that protects those who are exploited as well as your business.
Help your employees make the right decisions, at the right moments