Hazard Communication Training for Employees and Businesses
Hazard communication enables employers to address OSHA requirements, safeguard the environment and keep workers safe when working around chemical hazards.
Better everyday decisions
Hazard communication conveys information about chemical hazards in the workplace so workers can take necessary safety precautions when handling them, storing them and disposing of them.
Hazard Communication covers these topics and more:
The importance of HazCom programs
Information about hazardous chemicals in the workplace
Purpose of Safety Data Sheets and the information they include
Understanding labels on chemicals
Nine common pictograms used across workplaces and industries
Overview
Benefits of Hazard Communication Training
Workers must be able to identify and understand the potential hazards associated with the chemicals they handle in the workplace. This knowledge can help them take the essential safety measures to protect themselves and their coworkers from accidents and injuries.
When workers are more knowledgeable about chemical hazards, they are better equipped to handle them safely and effectively. With training, they can quickly recognize and take steps to mitigate or eliminate potential hazards before they become serious problems.
Training workers in how to properly handle, store and dispose of hazardous materials can also help minimize the negative impact of these materials on the environment and reduce the risk of potential fines for non-compliance.
Thus, investing in hazard communication training for workers who handle hazardous materials not only protects the health and safety of workers, but also helps prevent environmental damage and ensure regulatory compliance.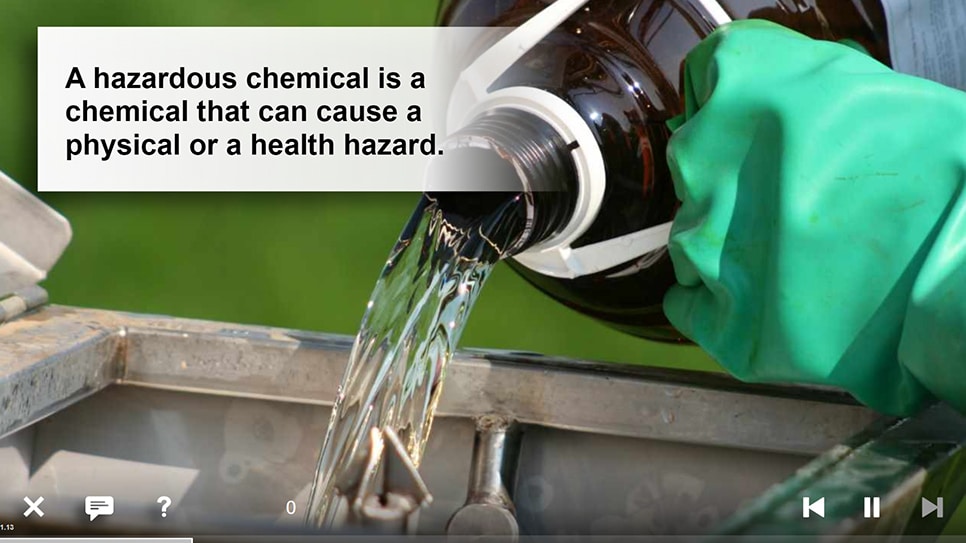 Online Training
How Hazard Communication Training Works
Traliant's Hazards Communication training is a 30-minute course that covers what hazardous chemicals are and how to understand and use critical information in Safety Data Sheets, pictograms and chemical labeling to keep workers and the people who work around them safe.
The Occupational Safety and Health Administration (OSHA) Hazard Communication Standard requires employers to provide training to all employees who work near, around and with chemicals. By providing Traliant's Hazard Communication training in conjunction with chemical hazard specific training, organizations can support their employees, keep them safe and comply with OSHA regulations.

The Traliant difference
Our modern, interactive approach to online compliance training combines up-to-date content and eLearning strategies and technology to raise awareness, motivate positive behavior and foster respectful, inclusive workplaces. Traliant courses are mobile-optimized for access on any device and can be customized to reflect your organization's industry, policies, culture and branding.
Learn more about our training methodology
You may be interested in other courses from the same topic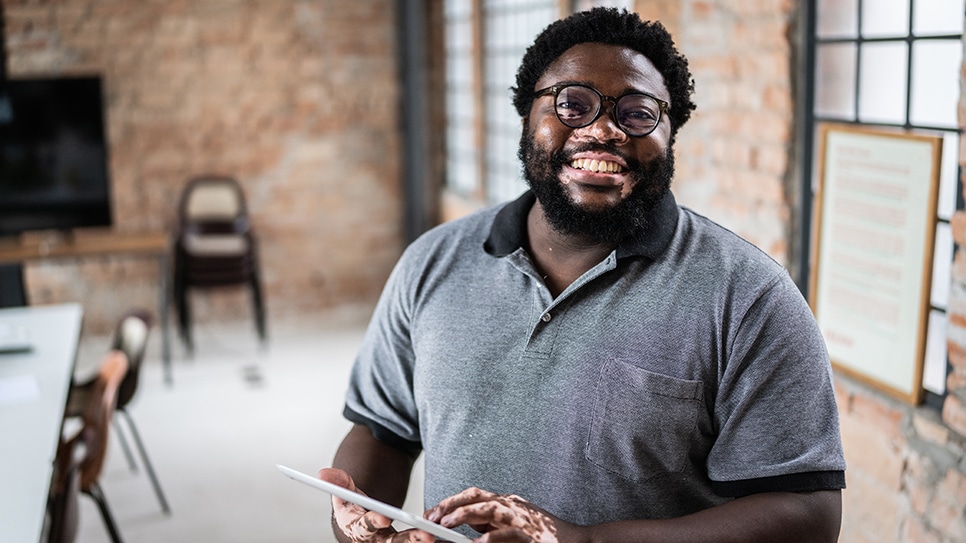 Environmental, Health and Safety Training
11 courses

By ensuring hazardous chemical containers are properly labeled, having a written hazard communication program and providing ongoing hazard communication training to employees who work around or with chemicals, employers can minimize the likelihood of accidents, injuries and illnesses.
Help your employees make the right decisions, at the right moments