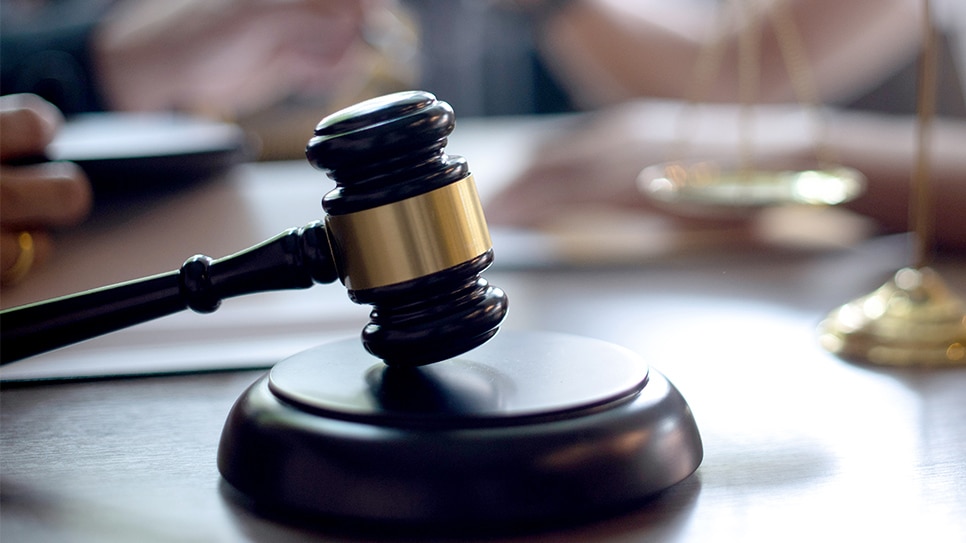 June 7, 2022
A look at some recent discrimination settlements by the Equal Employment Opportunity Commission (EEOC) highlights the importance of ongoing efforts to combat workplace discrimination and harassment, foster a respectful, inclusive work culture, and update policies, procedures and training to ensure compliance.
Here are some recent examples:
Sexual Harassment and Retaliation
An egg producer will pay $175,000 to settle a sex discrimination and retaliation lawsuit filed by the EEOC, charging the company subjected a female employee to a sexually hostile work environ­ment. According to the agency, a male supervisor repeatedly made sexual advances toward a subordinate employee and sexually assaulted her. Despite the seriousness of the supervisor's conduct and the employee's complaints, the company failed to take appropriate action to end the harassment. Instead, after the employee complained, the company retaliated against her by sending her home, the EEOC said.
Takeaway: In addition to the monetary relief, the company agreed to provide sexual harassment training and take other steps to protect employees from a hostile work environment. Currently, there are 7 states that require employers to provide sexual harassment prevention training: CA, CT, DE, IL, ME, NY and WA.
Race Harassment and Retaliation
A construction and commercial real estate renovation company will pay $140,000 and furnish other relief to settle a lawsuit for racial harassment and retaliation. The EEOC said the company created a hostile work environment for African American employees, used racial slurs and comments and engaged in retaliation by firing an employee who complained about the treatment.
Takeaway: Organizations should take all complaints of harassment and discrimination seriously and train managers on how to properly respond to complaints and avoid retaliating against anyone who comes forward with concerns.

Disability Discrimination
A manufacturer of electric products agreed to pay $315,000 and furnish other relief to settle a disability discrimination lawsuit alleging the company fired a qualified employee from his long-term job rather than permitting him to return to work following medical leave. The EEOC found that terminating the employee because of his disability violated the (Americans with Disabilities Act (ADA)).
Takeaway: Providing ongoing education, communication and training are important ways to ensure that managers and HR staff understand their responsibility to prevent disability discrimination claims, comply with the ADA and properly handle reasonable accommodations requests.

Pregnancy Discrimination
Several recent settlements raise awareness of the need to educate staff on employment protections for pregnant employees, who are entitled to the same rights and opportunities as all other workers. In one case, a restaurant admitted to firing and refusing to rehire a worker because she was pregnant. In another, a woman was offered a position as an engineering logistics analyst, only to have the job rescinded after she told a company executive that she was five months pregnant.

Takeaway: Despite the Pregnancy Discrimination Act – an amendment to Title VII of the Civil Rights Act – pregnancy discrimination in the workplace persists. Employers should ensure that workplace policies comply with federal, state and local laws and provide anti-discrimination and anti-harassment training to managers, HR staff and employees.
Age Discrimination
The EEOC recently announced it sued a restaurant group for refusing to hire qualified candidates age 40 and over for public-facing positions, such as servers and hosts/greeters, because they were deemed "too old" or "not the demographic." In another case, the agency sued a provider of English-language tutoring services, charging the company violated federal law by designing its online recruitment software to automatically reject older applicants. In announcing the lawsuit, EEOC Chair Charlotte A. Burrows said, "Age discrimination is unjust and unlawful. Even when technology automates the discrimination, the employer is still responsible."
Takeaway: Age bias and discrimination violate the Age Discrimination in Employment Act (ADEA), which protects employees and job applicants who are 40 years of age or older from discrimination in all aspects of employment, including hiring, firing, promotion, layoff, compensation, benefits, job assignments and training.
Traliant Insight
As incidents of workplace misconduct persist and employee turnover continues to rise, creating a work environment that is free of discrimination, harassment and retaliation is more important than ever. With leadership setting the tone, organizations should take concrete actions to address and prevent all forms of misconduct and create a speak-up culture in which employees know how to recognize and report it.