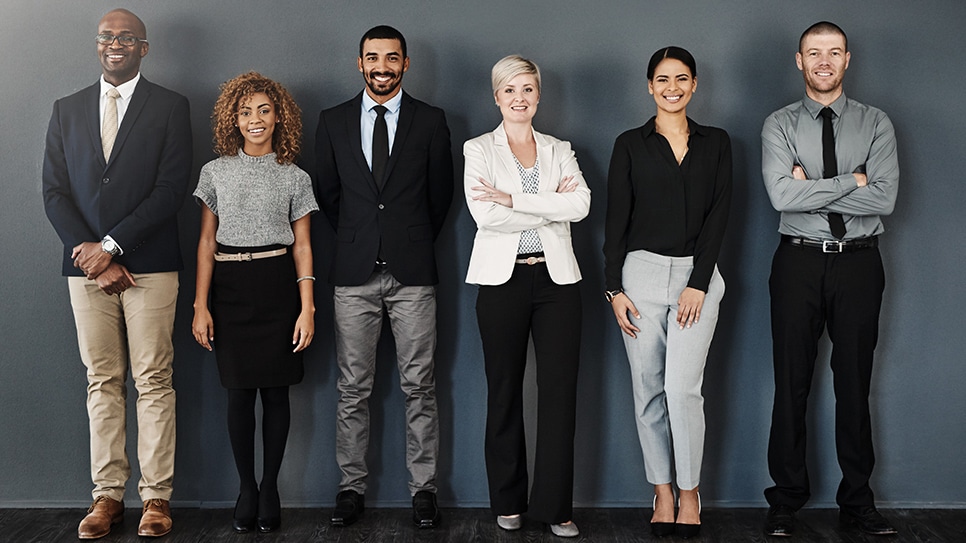 September 16, 2021
Setting diversity, equity and inclusion (DEI) goals and strategies with executive leadership and frequently communicating progress with employees are important steps in an organization's DEI evolution. In a roundtable session on "Building Effective Diversity, Equity & Inclusion Strategies for 2022 & Beyond" at this month's SHRM21 Conference & Expo, Nichole Hoskins, director of people and culture at The Mars Agency, was one of the panelists who shared her perspectives on steps organizations should take to lay the foundation for DEI success and maturity.
Here's an excerpt:
Steps to Creating an Effective, Evolving DEI Strategy
The first thing a company needs to do to build an effective DEI strategy is to get a baseline of where it is on the DEI journey. It should survey its workforce to learn whether employees feel a sense of belonging, inclusion and psychological safety at work, and if not, what's driving this culture.
Once you understand how employees are impacted and why, the next step is setting goals. You must attach money, people, time and resources to meet those goals. If your research tells you that your employee population is not diverse enough, and you're missing voices at the table that could offer more diverse perspectives, you need to allocate resources to a goal of increasing diversity in your recruiting efforts. It's not all about the money, but an effective DEI strategy can't be sustained without resources.
When employees feel excluded and believe their perspectives are not being heard, they leave a company and take their talent with them. Training is important because it addresses things like unconscious bias and microaggressions that are impacting employee belonging, engagement and psychological safety. To be effective, training courses should include regular updates so that employees aren't taking the same training every year.
If you are experiencing employee turnover due to a perceived lack of DEI, be sure your executive team is aware of the cost of losing talented people and being less able to compete in a marketplace because of a lack of diverse perspectives. Executive and stakeholder involvement are essential to the success of any DEI strategy. There's a correlation between a lack of executive involvement and a lack of progress in an organization's DEI maturity. Having leaders who understand that financial performance is directly impacted by DEI and actively champion the planning and execution of DEI strategy is critical to improving DEI maturity levels.
Having an inclusive workplace genuinely makes for a stronger, healthier, better performing organization overall. But it's not something that can happen overnight. Some things can be done immediately, but you're not going to go from a basic level of compliance to full inclusiveness and maturity in 18 months. The key is making continuous progress to build out a comprehensive, strategic DEI plan that focuses on the ultimate goal of embedding diversity and inclusion throughout all your organization's ways of working.
Want to learn more from the DEI panelists?
See our blog post "Weighing the Effects of the Pandemic on Diversity, Equity & Inclusion (DEI)," to read the insights of Samia Kirmani of Jackson Lewis P.C. and Joseph Morano of The Culinary Institute of America, who also participated in the roundtable discussion on "Building Effective Diversity, Equity & Inclusion Strategies for 2022 & Beyond."