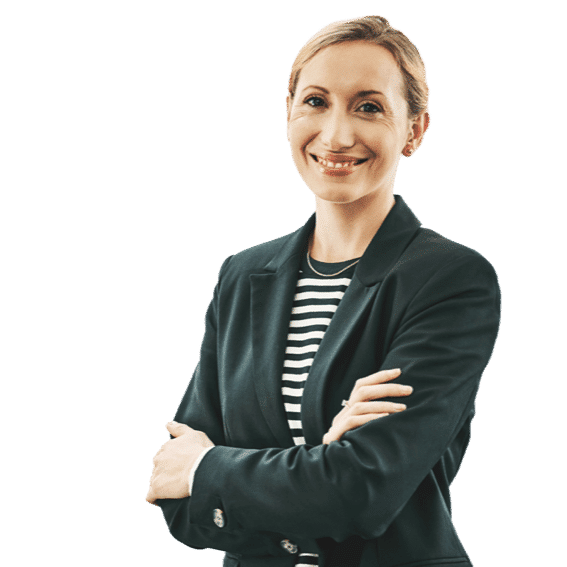 Harassment Policy Review and Compliance Service
Harassment Policy Review and Compliance Service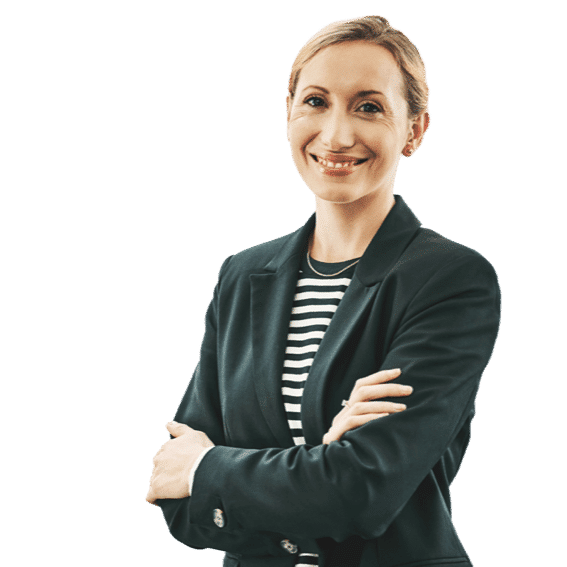 Overview
Traliant's Compliance Advisory Team will review your harassment and discrimination policies at no cost to you.
After providing feedback on your policies and any deficiencies, Traliant can work with you to implement the recommended changes to ensure policies are compliant with federal and state law.
In addition, our Full Service Compliance Package includes the policies, notices and postings that are required in any state(s) where you have employees.
To comply with federal guidelines and state laws, employers must ensure that all aspects of their harassment prevention program are fully compliant, including their:
employee harassment prevention training
anti-harassment and discrimination policies
periodic written notices to employees
To help you ensure that your harassment prevention policies, notices, and workplace postings are compliant and remain compliant with ever-changing laws, Traliant offers a Full-Service Compliance Package.
Compliance Risk
Policies
Ensuring that your equal employment opportunity policies, including harassment-prevention, are current, complete, and compliant presents a key challenge for many organizations. Traliant's Compliance Advisory Team has reviewed hundreds of anti-harassment and other EEO policies adopted by small, mid-size, and large employers around the country. All too often, these materials have not been compliant with all applicable state laws or consistent with EEOC guidelines.
Moreover, even when a policy is compliant when adopted, it can quickly become out-of-date because discrimination and harassment laws continually change, or incomplete because states implement new policy or notice requirements every year. As such, policies that are fully compliant when adopted become non-compliant in a matter of months or even weeks in some cases.
Written Notice and Posting Requirements
Many states require employers to distribute a myriad of discrimination and harassment-related written notices. Additionally, many states require employers to display posters to inform employees of the states' prohibition against discrimination and harassment.
Many employers are unaware of the full scope of required harassment- and discrimination-related written notice and posting requirements, which vary by state and change periodically. As a result, organizations are at risk and, unfortunately, too often learn about requirements only when faced with a lawsuit or state agency investigation.
Our Free Policy Review Process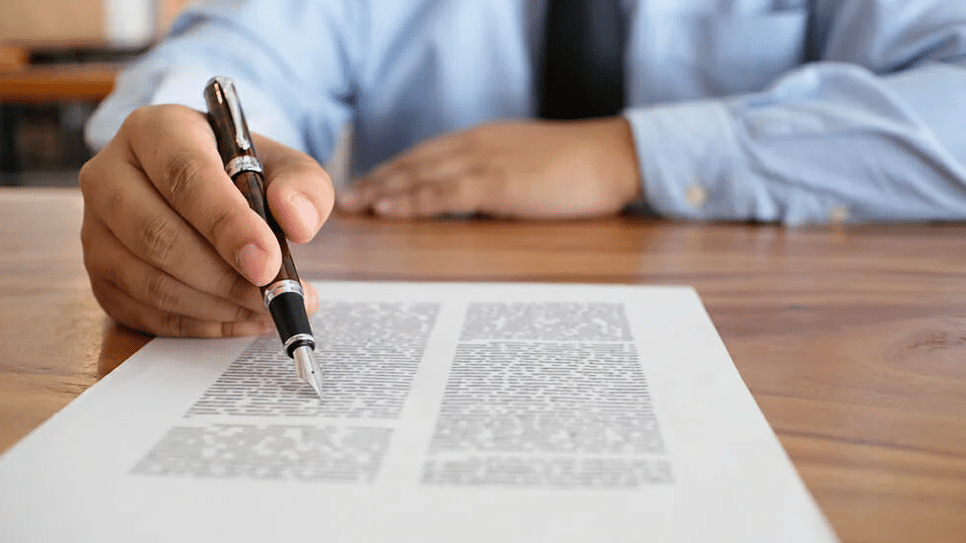 Step 1 – Provide Us with the Basics
Your Current Harassment and Discrimination Prevention Policy
List of States Where You Have Employees Working (Including From Home)
Industry
Number of Employees
Step 2 – Review Your Policy with a Legal Expert
We will review your policy and then meet with you to discuss the results of our review.
Step 3 – Implement the Changes We Recommend
You can implement the recommended changes as you see fit. For organizations that want expert assistance in updating or maintaining their EEO and harassment prevention program, Clear Law provides a full-service compliance package as described below.
Legal Expertise
Compliance Advisory Team
The Traliant Compliance Advisory Team is our team of in-house legal experts with years of experience practicing employment law. They consult with clients to create an employee handbook that is both compliant and meets their specific needs, given the organization's industry and the states in which it operates. Our Compliance Advisory Team has reviewed countless handbooks adopted by organizations of all sizes nationwide, and can help you assess, develop and maintain your employee handbook. Entrust Traliant's legal experts to relieve you of the continuous burden of handbook compliance management.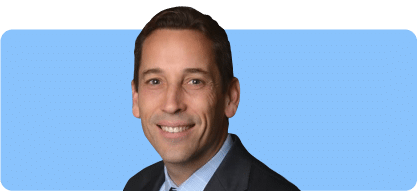 Michael Johnson, J.D.
Chief Strategy Officer
Michael Johnson, Chief Strategy Officer of Traliant, is a former U.S. Department of Justice attorney who brought one of DOJ's first "pattern or practice" sexual harassment cases. Michael has provided training and consulting on harassment prevention or investigations to organizations around the world such as the EEOC, the United Nations, and Google. He is a graduate of Duke University and Harvard Law School.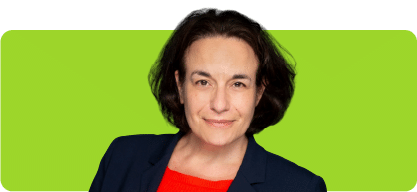 Elissa Rossi, J.D.
Vice President of Compliance Services
Elissa Rossi, Vice President of Compliance Services, has practiced employment law and litigation at various law firms, including Boyd Richards and Wilkie Farr. She also has served as an Assistant Attorney General in New York's Attorney General's Office. Elissa has represented clients in state and federal actions and in administrative proceedings before the EEOC and other regulatory bodies. Elissa is a graduate of the University of Pennsylvania and the University of Chicago Law School.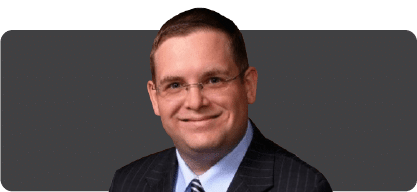 Brian Rothenberg, J.D.
Vice President of Compliance Training
Brian Rothenberg, Vice President of Compliance Training, has advised numerous Fortune 500 companies on their compliance training and policy needs. He is a graduate of the University of Richmond and he received his J.D. and MBA from the College of William and Mary.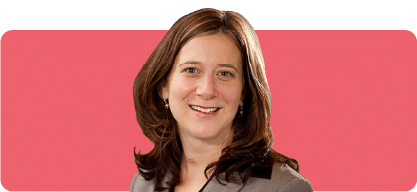 Leondra Hanson, J.D.
Senior Compliance Advisor
Leondra Hanson has extensive experience as an attorney and college professor. Her past research has focused on exploring innovative approaches to training. She is a frequent speaker on legal and education topics and has presented at regional SHRM events, Minneapolis TED, and the National Association of Women Lawyers. Leondra graduated from Concordia College, Moorhead, and earned her J.D. from the University of Minnesota.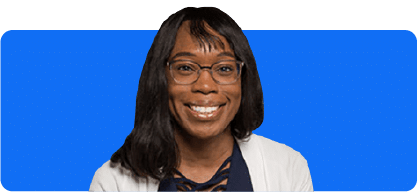 Ashley Membere, PhD.
Senior Compliance Advisor
Ashley Membere, PhD, consults on diversity and inclusion training development and presents live training sessions for Traliant. Professor Membere is an Assistant Professor in the Department of Psychology at California State University, Dominguez Hills. Professor Membere researches, among other things, diversity and inclusion in the workplace. Professor Membere graduated from Rice University and received a PhD from George Mason University.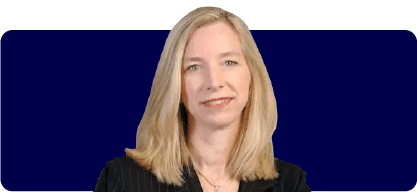 Katherine Schweit, J.D.
Senior Compliance Advisor
Katherine Schweit is an attorney, law school professor, and former FBI special agent. At the FBI, Katherine authored the FBI's seminal research, A Study of 160 Active Shooter Incidents in the United States. Katherine was also part of the FBI crisis team that responded to active shooter incidents, including the shootings at the Holocaust Memorial Museum, the Pentagon, and the Washington, D.C. Navy Yard. In the private sector, Katherine has served as Director of Global Security Policy and Training for Live Nation Entertainment. Katherine is the author of the 2021 book, Stop the Killing: How to End the Mass Shooting Crisis. She is a graduate of Michigan State University and DePaul University College of Law.
Schedule a Free Consultation Today