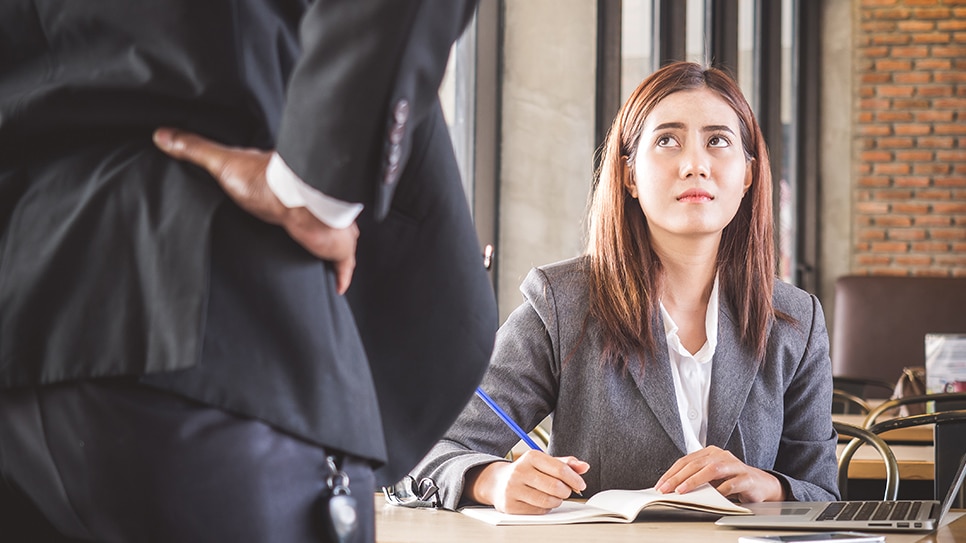 February 18, 2021
Amid the many disruptions caused by COVID-19, the Equal Employment Opportunity Commission (EEOC) is continuing its focus on combating workplace discrimination, harassment and retaliation, which remain persistent problems across industries. Implementing policies, procedures and anti-retaliation training are among the steps that organizations can take to ensure managers and employees recognize and avoid retaliatory behavior, whether they are working onsite or remotely.
A proactive anti-retaliation program should:
1. Raise awareness of what retaliation is
Employees who file good faith complaints of sexual harassment or discrimination and anyone else who participates in an investigation are all protected from retaliation by law. This valuable protection enables individuals to feel secure that they will not be punished for speaking up when they report misconduct.
2. Explain the types of activities that are protected from retaliation
Under the EEOC, 'protected activity' can take many forms, including —
Filing or being a witness in an EEOC charge, complaint, investigation or lawsuit.

Answering questions during an employer investigation of alleged discrimination or harassment.

Addressing issues of employment discrimination and harassment with a supervisor or manager.

Refusing to follow orders that would result in discrimination.

Resisting sexual advances or intervening to protect others.

Requesting accommodation for a disability or a religious practice.

Asking managers or co-workers about salary information to uncover potentially discriminatory wages.
Importantly, retaliation is not limited to the actions of managers and supervisors. If anyone treats a protected employee in a retaliatory manner, organizations need to promptly address the conduct. And even if the original discrimination charge turns out to be unfounded, the individual who made the good faith complaint is protected from retaliation.
3. Provide examples of retaliation
Depending on the facts and situation, examples of retaliatory actions may include:
Work-related threats, warnings or reprimands.

Negative or lowered evaluations.

Transfers to less prestigious or desirable work or work locations.

Threatening reassignment; scrutinizing work or attendance more closely than that of other employees, without justification.

Removing supervisory responsibilities.

Engaging in abusive verbal or physical behavior that is reasonably likely to deter protected activity, even if it is not yet "severe or pervasive" as required for a hostile work environment.
Retaliation can also involve other, more subtle actions like spreading false rumors, changing someone's work schedule to conflict with family responsibilities, making a person's work more difficult, treating a family member negatively or threatening to report someone's immigration status.
4. Identify who is protected against retaliation
Protections against retaliation apply to employees of any employer, employment agency or labor organization covered by EEOC laws. Applicants, current employees — full-time, part-time, probationary, seasonal and temporary — as well as former employees are also protected, regardless of citizenship or work authorization status.
5. Emphasize the consequences of retaliation
Retaliation allegations can result in negative consequences — serious discipline for individuals who engage in retaliation and fines, legal fees and reputational damage for organizations who ignore retaliation complaints. In a recent EEOC case, a medical device manufacturer agreed to pay $240,000 to settle sexual harassment and retaliation charges stemming from a supervisor's lewd comments and inappropriate touching. The EEOC alleged the company failed to take measures to end the harassment, even though female employees complained about the supervisor's behavior. Instead, the company retaliated against one employee by denying her a leave request to care for her son, and transferred another employee to a position where she was exposed to materials to which she was allergic.
6. Training all managers and supervisor
All supervisory employees need to understand how and when retaliation can occur and how to follow the organization's anti-retaliation policy and process for documenting retaliation claims. Training should also provide guidance to managers on their duty to protect those who have been accused of misconduct and how to avoid interpersonal conflicts related to claims.
Traliant Insight
As the EEOC continues its enforcement efforts to combat workplace discrimination and harassment, employers need to be aware of their responsibility to protect employees and others from retaliation. By taking proactive steps to prevent retaliation, organizations can strengthen workplace culture, foster respect and inclusion and avoid costly violations.